Aaron Bailey
General Manager
As General Manager, Aaron manages all day-to-day operations for the business in addition to serving as SVP of Operations for BuyerZone's parent company, Purch. Aaron works closely with each of the business functions at BuyerZone on financial operations, legal matters, marketing and strategy.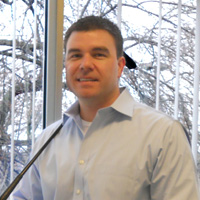 Prior to joining BuyerZone, Aaron worked in the Corporate Division of Reed Business Information – US, serving as Director of Corporate & Real Estate Finance. In this role, he was responsible for effectively budgeting, forecasting and managing all Corporate G&A costs.
He was also responsible for all financial matters relating to RBI's real estate holdings; both owned properties and all lease/sublease transactions. Prior to joining Reed Business, Aaron worked at StorageNetworks.
When not playing in Excel, Aaron tries to take money from friends on the golf course, roots for the Georgia Bulldogs, and reminisces about his days as a tight end for the Rutland, Vermont high school football team.
He holds a Bachelor of Science degree in Finance from Bentley University.
Anne Kelly
VP of Sales
As Vice President of Sales, Anne is responsible for leading the US sales organization at BuyerZone – driving its acquisition strategy and further developing the client experience for its network of 8,500+ sellers.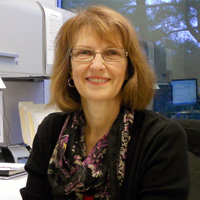 Anne comes to BuyerZone with more than 20 years experience spanning direct sales, inside sales, channel sales, customer relationship management, services and marketing. She comes in every morning with a smile on her face and cup of coffee in hand, looking forward to working with her fantastic clients and great colleagues.
Prior to joining BuyerZone, she served as Vice President, North American Sales and Marketing at iET Solutions. She has also held multiple, senior level sales positions at top technology companies in the Boston area, including Infocrossing (Wipro), Cognos (IBM), Servicesoft (Kana Software), Intel, and Bull Information Systems.
When she's not at BuyerZone, Anne volunteers for the Alzheimer Association, enjoys gardening and spending time with her family. Anne's also an avid walker – possibly because her son (a chef in the making) spoils them with his latest creations.
Anne graduated magna cum laude from Trinity College in Washington, DC, with a BA in Economics. She holds an MBA from Babson College.
Jeff Gordon
Director of Marketing
As Director of Marketing, Jeff is responsible for key online and offline marketing initiatives including customer acquisition and retention, demand generation, business development and public relations.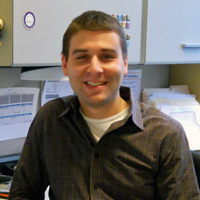 Jeff has spent his entire nine year career at BuyerZone in a variety of marketing roles. Prior to his current position, Jeff managed the company's email strategy, affiliate network, external communications and has deep experience working with BuyerZone's sales organization.
Having spent most of his working life in online marketing and lead generation, Jeff knows what companies large and small face when trying to generate new business and loves sharing his thoughts regularly for BuyerZone's lead generation blog, About Leads.
In his free time, Jeff roots for the Boston Celtics, eats sour candy and enjoys being an unabashed Apple fan-boy.
Jeff holds a Bachelor of Science degree with honors in Business Administration from Babson College.
Maureen McCarthy
Director of Operations
As Director of Operations, Maureen is responsible for all customer care functions and support for BuyerZone and many of its partners. Maureen manages a diverse team of individuals to ensure superior service and the delivery of high quality sales leads to the thousands of businesses who rely on BuyerZone.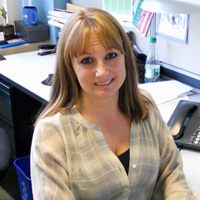 Maureen first joined BuyerZone in 2005 as a member of the Customer Care team. Her passion for generating high lead volume while still maintaining quality standards personifies her team. Together, Maureen and her team continue to maintain a collaborative environment where everyone's opinion is heard and valued.
Prior to joining BuyerZone, she worked for Deputy Tax Services, managing collections on behalf of a number of municipalities in Massachusetts and also managed the Customer Care team for Shaw Industries, a national carpet manufacturer.
Maureen loves to work hard but she knows how to play just as hard. If she's not at BuyerZone (bouncing on her exercise ball), she's probably watching football, playing basketball or spending time with her kids – if they can distract her from her iPhone games.
Chad Godfrey
Director of Online Marketing
As Director of Online Marketing, Chad manages search marketing, content marketing, and other key online marketing channels for BuyerZone, connecting quality leads to our large, diverse network of suppliers across many product and service categories.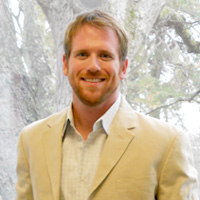 His passion and talent for being attentive to buyers' needs drives him to ensure their goals are met and their buying experience is optimal. He particularly enjoys this part of the job, and also how his BuyerZone coworkers do not rest on being the best and are constantly looking at ways to move the business forward.
Chad most recently served in Client Services at iProspect where he was responsible for managing the activities of search marketing specialists, search marketing analysts, and technologists to streamline the achievement of clients' goals. Prior to joining iProspect, Chad was in Business Development at Magellan Distribution, Inc. where he was responsible for leading sales efforts.
When he's not at BuyerZone, you'll most likely find Chad coaching his little league baseball team, spoiling his bulldog, Mush, or in Maine playing outside with his family.
Chad holds a BA from Colgate University in Hamilton, NY and a MBA from Bentley University in Waltham, MA.