The Benefits of AC-Powered Electric Lift Trucks
Direct-current (DC) power used to be the industry standard for North American lift trucks, but there has been an industry shift toward electric lift trucks powered by alternating current (AC) that previously were available only in European countries. With more manufacturers entering the expanding AC-powered market, it's important that users understand the benefits of the AC lift-truck model.
The Benefits of AC-powered Electric Lift Trucks
In addition to the AC lift truck's ability to maintain a battery charge longer than a comparable direct-current model, there are several other benefits of selecting these trucks instead of the old DC models. Lower maintenance requirements paired with that longer battery life mean that operation time is increased, along with productivity, while overhead costs decrease. Because of the way alternating-current-powered electric lift trucks are designed, they accelerate faster and have more torque than a direct-current truck, along with better handling, better response times and greater power when the lift truck is climbing an incline.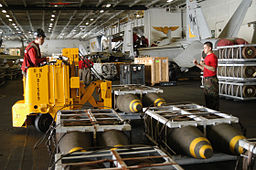 Perhaps the most attractive feature of an alternating-current-powered electric lift truck, however, is the fact that power can be regenerated during use. Switching between forward and reverse operation, as well as braking, can help the battery to regenerate power. It won't eliminate the need for recharging, but it does increase the length of run time per charge. The motors of AC lift trucks are also enclosed, and don't have motor brushes due to the significant reduction in exposure to dust and other elements, eliminating sparking and dramatically reducing the amount of required maintenance.
Because alternating-current motors are noticeably quieter than their direct-current counterparts, operators are better able to hear what's going on around them and thus are more aware of environmental factors, which can lead to a reduction workplace injuries or accidents.
Examining the Total Cost of an AC-powered Electric Lift Truck
The initial investment in an alternating-current-powered electric lift truck is typically a bit higher than that of a direct-current model, which can be off-putting at first. It's important to examine the total cost of owning an AC lift truck to get an accurate picture of the scope of the investment, though.
Over the course of its lifetime, an AC lift truck can be significantly less expensive to operate and maintain than one powered by direct current. Because maintenance on the equipment itself is comparatively minimal, there will be immediately visible savings in the form of reduced downtime and maintenance costs. Air-quality monitoring and maintenance costs are also lower, as the AC lift truck is less prone to environmental damage due to its sealed motor system. Between the energy efficiency, lowered maintenance, increased productivity, and higher performance, alternating-current lift trucks may actually be less expensive in the long run.