BuyerZone Reviews: The 20 Under 20 Awards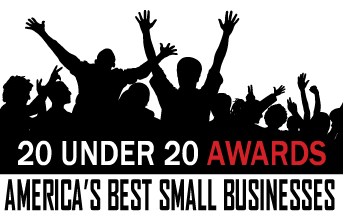 The Award Winners
Produced and Written by Samantha McCormick.
Reach Samantha on Twitter @SamanthaWinning.
2012 marks the twentieth year that BuyerZone has been helping businesses buy smarter. Instead of celebrating, we wanted to recognize and award twenty of the youngest small businesses in America that have made waves in the less than twenty years they've been in business.
The twenty award winners have gone above and beyond in terms of customer service, innovation, philanthropy, measurable results, customer experience, and customer engagement. Many of these small companies represent our core values here at BuyerZone, which include welcoming innovation and change, donating time and money to organizations that we care about, and prizing teamwork and collaboration.
These businesses and their teams have inspired us to continue working hard and doing great things, and we hope that their stories will inspire you too. So without further adieu, we bring to you — the winners of the 2012 BuyerZone 20 Under 20 Awards!

Would you 'like' a pest control page on Facebook?
Over 160 people have, with the help of Scalable Social Media, a digital marketing agency based in Helotes, Texas. The 8 hard-working people that make up Scalable Social Media get receive our Social Houdini award, because they're constantly pulling rabbits out of their hats on their clients' social media accounts.
Scalable Social Media is one of today's best solutions for companies that are finding it incredibly difficult to get started – or find their fans – on social media platforms like Facebook and Twitter. For companies and franchises new to the social scene, Scalable Social Media sets up all their accounts, integrates everything, adds analytics, performs basic SEO optimizations, and will train and provide tutorials for new users. Their easy-to-use platform allows any company to get in on the social action, and for businesses without the time for social activity, they also offer managed social media services. That's where the team at Scalable Social Media really shines.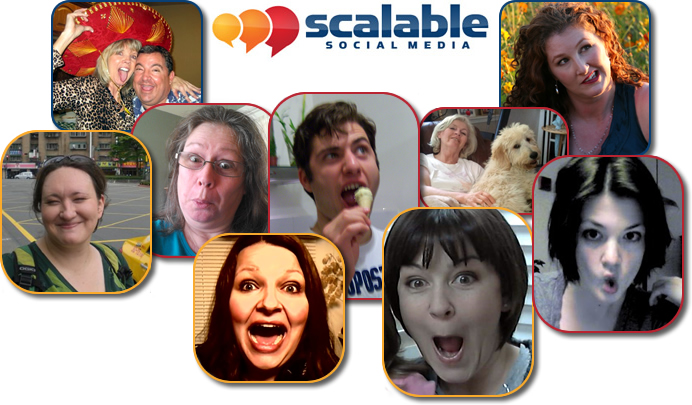 As social buzz continues to become an integral part of the way consumers find businesses, Scalable Social Media is poised for even more success than they've already seen. They currently focus on a few specific industries, which allow their team to get really intimate with their clients' subject matter. It seems impossible, but they've figured out how to get people talking about bugs, and they've provided helpful online communities for senior care.
What's next for Scalable Social Media? Well, they recently signed two more Home Instead locations, and are expanding to offer their services to independent pharmacies. We're inspired by their social media strides, and wish them the best of luck!
---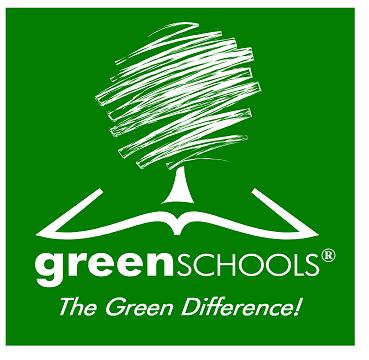 When she was in high school, BuyerZone Customer Care Rep Libby Pilsch remembers an anti-drug presentation that she and her classmates had to sit through. "FLASHBACK! FLASHBACK!" was something that one of the presenters had yelled as they pretended to trip on acid. She remembers this well, because it became a running joke from that point on.
For an array of reasons, it's difficult for adults to connect with teens and kids on important topics — it can be hard find common ground over such a wide generation gap. However, greenschools, a nonprofit based in Mansfield, Massachusetts, has managed to bridge that gap by using creative and fun programs to connect with students about important topics like recycling, healthy habits, nutrition, and air quality. For that reason, we're giving greenschools our Kids First award.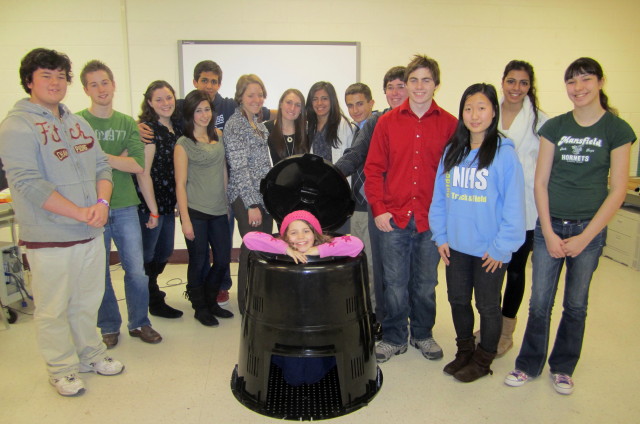 Younger children love the greenschools band, The Reducers, which gets kids singing, dancing, and learning about healthy habits for themselves and their environment. For older students, peddling on a bike powered sound system helps students understand their role in reversing the effects of global warming. And an ongoing Student Ambassador Program is a unique way that students can become leaders of the "green" movement.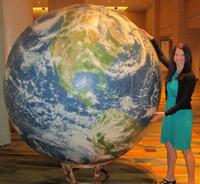 Who is greenschools? The nonprofit includes founder Robin Organ, 27 volunteers, and a few paid part-time employees. They've spread their message at numerous Massachusetts schools, and recently presented at the Green Schools National Conference in Denver, Colorado. They're currently launching new chapters of their Green Schools Society, which they hope to expand nationally. And on May 4th, greenschools will present their Annual Green Difference Awards at the Massachusetts State House, to honor the schools that have done amazing things for the environment.
We love greenschools because they successfully lead and carry out their own mission, while also recognizing and rewarding the people they first taught and led. To us, that's an ideal leader.
---

Measuring marketing results is almost as important as the message you're sending your audience.
In fact, here at BuyerZone we are so completely conversion-obsessed that we have two teams entirely devoted to conversion optimization, and we've even written about how companies can test everything. Having a beautiful, function website is one thing – but making sure you're driving action is an entirely different animal.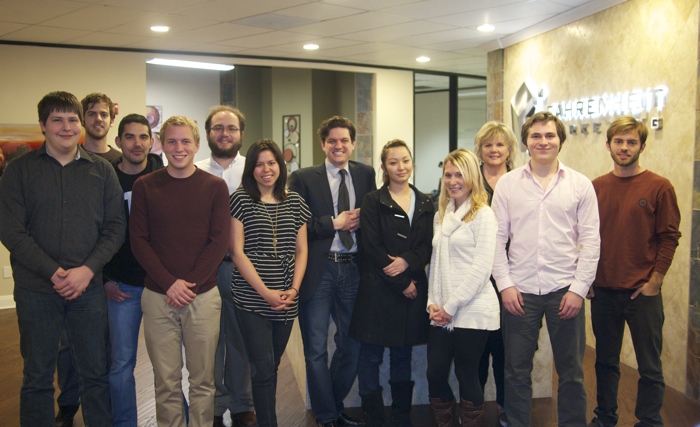 That's why we're awarding Fahrenheit Marketing with our Conversion Conquerers award. Fahrenheit Marketing is an Internet marketing company based in Austin, Texas. Its team of 15 talented people has helped one client, Skin-Vein.com, achieve 300% growth in less than two years. For another client, SwooperDeal.com, they caused a 70% reduction in cost per acquisition.
Fahrenheit Marketing brings its clients measurable results by using conversion-driven tests, along and also with Fahrentrack, a measuring and tracking system that allows its clients to have complete insight into their marketing activities. And aside from helping their clients achieve financial growth, Fahrenheit Marketing has doubled in size every year since its first year in business, in 2008.
What's next for the team at Fahrenheit Marketing? We're betting on more growth and a longer list of happy clients.
---

Of all the types of buildings, office buildings consume the most amount of energy, accounting for 19% of all commercial energy consumption in the U.S.United States. Lighting accounts for the most use, followed by space heating, and office equipment.
But traditionally, office buildings aren't at the top of our minds when we think about ways to reduce energy consumption and carbon dioxide emissions. However, a study between seven 7 different European countries concluded that HVAC systems, along with building materials, are principle sources of indoor pollution. And it's proven that poor air quality can affect employees' health, increase absenteeism, and even hurt productivity.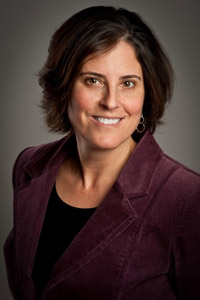 With this in mind, we're awarding Greener Every Day, a green consulting company, with our Brighter Future award, because of the many ways it's helping corporate America move towards a greener lifestyle.
Rachel White, the Principal and Founder of Greener Every Day, provides classes and workshops for businesses, schools, organizations, and individuals that cover actionable ways to develop sustainable habits in energy and water consumption, transportation, and waste management. White also consults with residential architects and builders to implement green design and construction, and develop tools and metrics to track, measure, and report consumption. Over the past three years, White has consulted for Byggmeister, a residential design/build firm based in Newton, Massachusetts. Her work has helped the company consistently build environmentally friendly yet cost-effective homes.
What's in store for Greener Every Day and Rachel White? As an active member of Newton's High Performance Buildings Coalition, and with a partnership with Newton public schools to advance environmental education and resource efficiency, Greener Every Day is poised to continue making an impact as a green leader for businesses, organizations, and individuals alike.
---

They laughed in the face of the recession by adding 24 new people to their team last year.
Their clients include Microsoft, American Express, Porsche, and Wells Fargo. They've been mentioned in The New York Times, The Wall Street Journal, and on CNN.com. For the past five consecutive years, they've made the Inc. 5000 List of America's Fastest Growing Companies, and just last year, they grew their revenue by 50%.
That's all very impressive — but it's not why we're awarding 352 Media, a web development and digital marketing company based in Gainesville, Florida, in our 20 Under 20 Awards. We're awarding 352 Media with our Small Business Giant award because they've managed to make GIANT THINGS happen while staying true to who they are — a small business.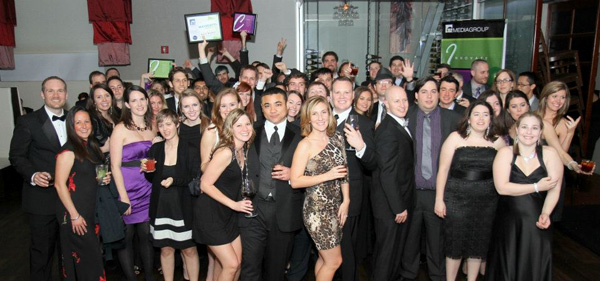 When was the last time you called your cable company and reached a human being? Or called your insurance company about a claim, and got an answer to your question that same day? There's a reason why some people avoid doing business with big companies at all costs — and it usually has to do with a lackluster level of customer service.
But with their team of 65 talented people, 352 Media puts customer service at the forefront of their business. In fact, "A better experience" is the very first thing you're promised by founders Geoff Wilson and Peter VanRysdam upon visiting the company's website. They offer same-day responses for their clients, and an after-hours support line. They show off every member of their staff on their website, and they proudly introduce new hires in their news section. The company is extremely accessible via social media, and they're real enough to show off their hilarious YouTube videos right on their website's homepage. While 352 Media continues to grow, they've maintained their small business, start-up values. This small business strategy is a plus for their clients, and obviously has contributed to their success.
So what's in store for 352 Media? This year, they expect to bring in $7 million dollars in revenue by making their clients swoon over their mad web designing skills. Not too shabby, for a company that got its start in a University of Florida dorm room 15 years ago.
---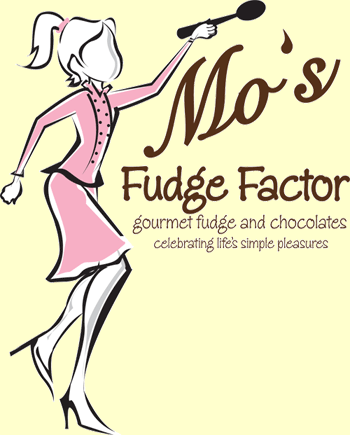 Since 2006, Mo's Fudge Factor has helped almost 30 different organizations raise over $90,000 for their causes — and that's only the half of it.
Mo's Fudge Factor is a fudge shop located in Shelburne Falls, Massachusetts, and we're awarding them with our Sweeter World award. School fundraising has come a long way from wrapping paper catalogs and raffle ticket calendars. Mo's Fudge Factor is a small business that offers a tasty way for organizations to fundraise, with its fudge fundraising program that sends 40% of each sale to the group's cause. To date, Mo's Fudge Factor has given back over $90,000 to the almost 30 different groups they've worked with.
Owner Michelle Olanyk (that's where the "Mo" comes in) has made fundraising even easier by adding a feature to the Mo's Fudge Factor website that allows users to send proceeds from their online purchases directly to the organization of their choice. This allows each organization to reach far more people, and allows virtually anyone to support their favorite cause while supporting their sweet tooth at the same time. It's the perfect guilt-free indulgence (well, maybe not guilt-free, but definitely guilt-reducing).
All of the fudge at Mo's Fudge Factor, and 90% of its chocolate treats, are made in-house by a team of 5 people. In addition to selling fudge in-store and on the website, Mo's Fudge Factor also sells wholesale products, custom gifts, wedding packages, and offers fudge Amazon.com.
What's in store for the future at Mo's Fudge Factor? Helping more groups raise money for their causes, and as usual, satisfying sweet tooth's everywhere.
---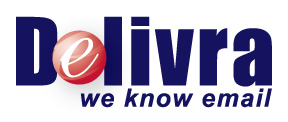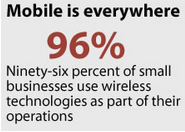 If your company is sending emails that can't be viewed on mobile phones, there's a big chunk of your audience that will never get the message.
There's almost a 50/50 chance that your target market is using a smartphone. If small businesses are part of your audience, 96% of them are using a mobile phone for work.And when you email your customers, 1 out of 3 people will use a smartphone to open that email.
We're awarding Delivra, an email marketing company based in Indianapolis, Indiana, with our Mobile Masters award because they're one of the few email marketing companies that really get mobile. Recently, they integrated mobile with email marketing in a simple, effective way: launching a "Text 2 Subscribe" program for the Eiteljorg Museum in Indianapolis. The campaign allows guests to subscribe to the museum's email newsletter by texting their email address, and will also allow the museum to connect with its fans via text. Delivra is one of the few email marketing companies that are on top of mobile trends, which will definitely set the company up for explosive success in their future endeavors.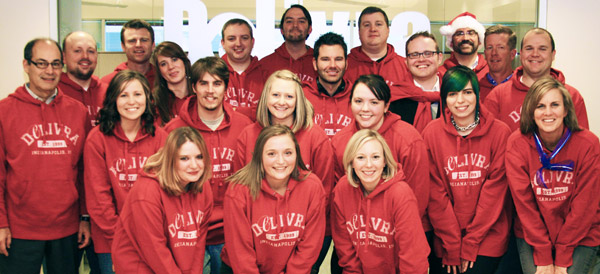 So who makes it happen every day? 30 hard-working, hoodie-sporting people make up the Delivra team. The company made the Inc. 5000 List of America's Fastest Growing Companies, and was voted one of the Best Places to Work in 2011 and 2012. It's obvious that Delivra and its team are ready for the future, whatever it may have in store for them. (We can tell just by looking at that guy in the back with the Santa hat).
---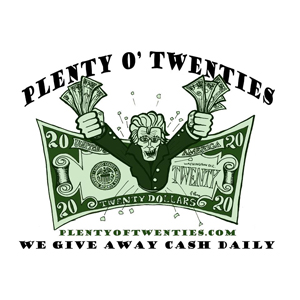 Like Post-It notes and fun-size candy bars, Plenty O' Twenties is the kind of idea that makes us think "Dang, I wish I had thought of that!" Plenty O' Twenties is a website and iPhone app started by two childhood friends in Massachusetts. Every day, founders Richard Cook and Steven Grant hide a twenty dollar bill somewhere in Boston, reveal its location on their website and app, and then wait to see who finds it. So far, twenties have been found by lucky people in local businesses, MBTA stations, parks, and bars.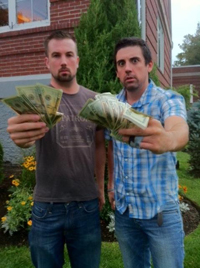 So why are they doing it — and where is the money coming from? After all, Cook, Grant, and their other two accomplices have been giving away free money since September 19, 2011 — that's a lot of Jacksons. Well, what started as a bet and "social experiment" has evolved to become an affordable sponsorship vehicle for local, Boston-area businesses.
Because of that, we're awarding Plenty O' Twenties with our PR Bargain award.
A business can Sponsor a 20 for $40, 10% of which gets donated to different charities. The $40 covers the free twenty, puts money towards the charity of your choice, and provides the company with a little bit of profit. Essentially, it's an insanely cheap and accessible way for small businesses in Boston to reach more people and get in on a fun PR stunt.
What's in store for the future of Plenty O' Twenties? Says Grant, "We just started to promote our "Sponsor a 20" campaign. The idea is that the more twenties which are sponsored, the more twenties we can give away, which will increase our following, which will draw more sponsors. A wonderful cycle ... hopefully this is just the beginning."
We think so too!
---

When it comes to practicing what you preach (and what you sell, for that matter) New Hampshire-based Vital Design totally rocks.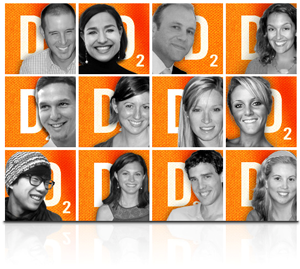 Vital Design is a creative agency that offers website design, graphic design, branding, and social media services for big names like Ocean Spray Cranberries, CloudShark, the New Hampshire Film Festival, along with numerous small businesses.
We're awarding Vital Design with our Branding 6th Sense award because they've got a mysterious sixth sense when it comes to digitally representing their clients' brands. A visit to any of their past clients' websites is a memorable experience — colors, logos, content, and even outside social media activities combine seamlessly to give each of these brands a distinct online presence. And in today's online market, how people see your business online might be the first and sometimes only way people see your business.
Besides being great at what they do, Vital Design is one of the few small businesses that seem to truly understand the power of social media. The company and its 12 employees constantly use social media to connect with clients, customers, and fellow marketing companies (like BuyerZone)!
In just 10 years, Vital Design has grown from a two-person graphic design company to becoming one of New England's most recognizable creative agencies. From our perspective, we think they're really going places!
---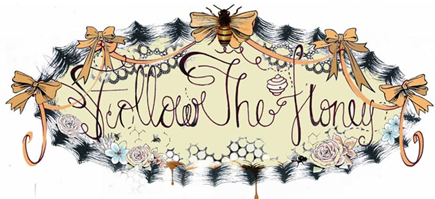 80% of insect crop pollination is carried out by honey bees. And when one-third of the human diet comes from pollinated plants, we owe honey bees a big "thanks" for contributing to a significant part of our diet. Thanks, bees.
Follow the Honey is a fairly new concept store in Cambridge, Massachusetts, that pays tribute to all things honey. Family-managed and led by honey enthusiast Mary Canning, the store stocks honey and honey products from small, sustainable, and family-owned farms located all over the world. As the store's fans can vouch, a visit to the store or the website is a journey in itself -- which is why we're awarding Follow the Honey with our Sweet Experience award.
Its customers rave about the store's knowledgeable staff, honey tastings, and "honey tap", which features honey on tap from a nearby farm, and rotates every few weeks. The store opened in August 2011 on National Honey Bee Day, and has garnered press coverage from The Examiner, The Boston Globe, CBS Boston, and several other media outlets.
Follow the Honey is providing an awesome experience for its customers, while supporting fair, global trade of honey from small farms. And that's a bee-autiful thing!
---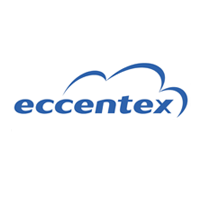 In today's economy, securing $7.5 million dollars in venture capital funding after only 6 years in business definitely says something about a company. In February 2011, Eccentex, a provider of cloud-based dynamic case management solutions, announced this news. However, that's not why they made our list this year.
We're awarding Eccentex with our Economic Stimulator award because they're indirectly creating jobs for the economy. That's a pretty hefty statement — so let us explain.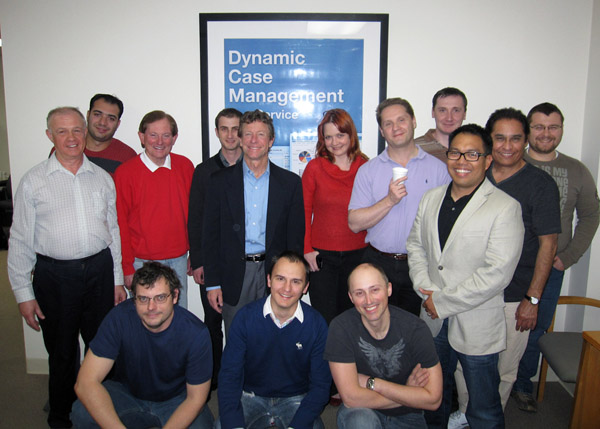 Eccentex is currently the first and only company offering a cloud-based platform for dynamic case management, which is a solution commonly sought out by healthcare, government, and insurance organizations. The AppBase platform has allowed its users to cut costs in half while significantly improving customer service.
Today, cloud-based solutions are helping companies save money that they reallocate to other areas — like hiring new employees. According to this recent Boston Globe article, companies that switch to cloud-based solutions will help create 1.1 million jobs in North America by the end of 2015, and help increase global business revenues by $1.1 trillion. Because Eccentex is currently the only DCM provider offering a cloud-based solution, we think they deserve an award for contributing to that job creation.
What's in store for Eccentex? They plan to use the $7.5 million to expand into other markets. They are also preparing for an upcoming release of a more powerful and customizable AppBase 4. This new version was created using client feedback, and includes an easy-to-use user interface, a large selection of templates and wizards, and an application lifecycle functionality that enables versioning and virtual environments. We admire their growth, and wish them the best of luck!
---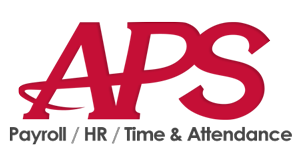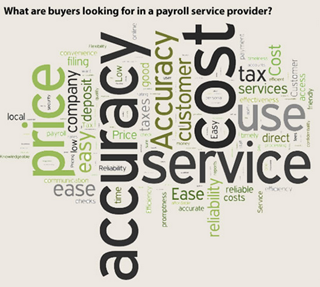 When we surveyed our buyers in 2011, they told us that accuracy is a major concern when they chose between payroll services. That's not exactly breaking news, right there. But what is interesting is that payroll buyers considered cost just as important as accuracy (to the right is a word cloud of the feedback we received in the survey.)
Basically, small businesses want a company that will provide accurate payroll services at a price that they can afford. That's why we're awarding APS with our Small Business Choice award, because they're a company that provides accurate, money-saving, cloud-based payroll solutions to small businesses.
APS is a company based in Shreveport, Louisiana, that provides a single, cloud-based platform for payroll, tax compliance, time and attendance, HRIS, and reporting. In terms of accuracy, in 2011 the company achieved a negligible .000001 error ratio as a percentage of total processing.
While not perfect for every type of business, cloud-based computing is a "no-brainer for short-term and cyclical applications" — like running payroll every two weeks, which is exactly what 46% of BuyerZone's small business buyers need to do. For payroll, the cloud just makes sense.
Christian Valiulis, Head of Marketing and Sales at APS, actually credits the company's clients, and strong customer relationships, for its ability to stay cutting-edge.
"Our strong client relationships help us to anticipate industry needs and deliver timely solutions," says Valiulis. In fact, APS makes upgrades, enhancements, and new product launches in response to the demands and needs of its clients. So it's not surprising that APS saw a 99.99% customer retention rate in 2011.
What's next for APS? 2012 will see a year of platform improvements, upgrades, and new product launches. The APS platform will increase in speed, and allow for easy releases of mobile applications for Time and Attendance and HR. These plans stem from a strategy of paying attention to customer needs and desires — and because of that strategy, we're betting that APS's clients stay on for the long haul.
---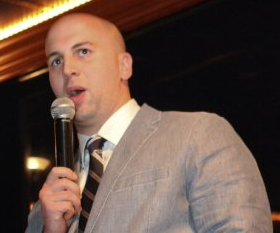 What's a college student to do in Boston besides go to a party and drink?
That's exactly what Northeastern University alum Ken Procaccianti thought when he launched his website, Hammered.org, in the fall of 2011. Hammered.org is a Boston-based website that offers a free weekly email for students and young professionals who want a little something better to do than sling back Bud Lights and play beer pong. The Hammered.org newsletter sifts through hundreds of event listings to find really fun, often cheap and sometimes free, things to do in Boston that don't revolve around drinking.
We're awarding Hammered.org with our Rising Star award, because we see great things in the website's future.
The Hammered.org emails are anything but preachy, and offer a humorous, edgy insider's guide to the most exciting things happening in Boston. Recent sponsorships by Zipcar and the Boston Common Frog Pond have enabled the company to offer prizes, which have increased its following. The Boston Globe and the Boston Business Journal are just a few media outlets that have covered the early success of Hammered.org.
So what's in store for the future of Hammered.org? Says Procaccianti, "Hammered.org will soon be expanding to additional cities." We think that's a natural next step, and wish Ken the best of luck!
---
When your website is a significant part of your marketing strategy, looking good is only half the battle. And clients of Minds On, a digital marketing agency based in Lewis Center, Ohio, look really good — but they function even better. We're awarding Minds On with our Intelligent Design(er) award, because they've mastered the art of designing attractive websites that function intelligently behind the scenes.
They've alleviated headaches at a top real estate company by implementing a customized content management system which allows the company to update and add new content to their hundreds of pages of existing content. Prior to the overhaul, the company was forced to manually add and update listings — a task that was time-consuming, frustrating, and left plenty of room for error.
And for a traffic planning and engineering firm, Minds On found a way to translate the company's completed projects in a way that makes sense visually, and tells a complete story for visitors and prospective clients. Now, it's easy for visitors to understand the firm's capabilities and talents in just a few minutes.
With just ten years in the game, Minds On is definitely set to become one of the leading digital marketing agencies because of their talents and ability to satisfy client needs. We wish them the best of luck!
---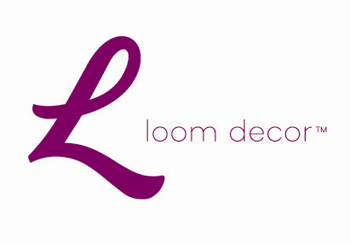 With numerous television networks devoted to do-it-yourself interior design, not to mention thousands of websites and bloggers offering free design advice — an interior designer in today's world has some stiff competition. That's where Loom Décor comes in.
We're awarding Loom Décor with our Strategic Designer award because they've taken cues from the competition (DIY design) and turned a threat into a competitive advantage. In fact, it's their entire business model.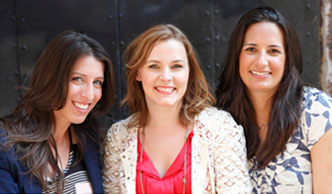 Loom Décor is a digital interior design start-up with roots in MIT's Sloan School of Management. Loom Décor's interactive, fun-to-use website, which launched its beta version in February, allows visitors to design, visualize, and order custom bedding and drapery with designer fabrics that are generally not available to non-designers. The company also provides stylist services.
Who is Loom Décor? The company was founded by Ashley Baker, Nichole Ocepek, and Jessa McIntosh. They recently participated in Raise Cache, a fashion show fundraiser that sent 100% of its proceeds to HackNY, which runs creative weekend workshops for student developers.
The Loom Décor website is currently in beta, and the site will be evolving over the next 3 to 6 months. However, visitors can still sign up and play around on the site. And for Loom Decor, the future looks bright!
---
Think about the last DIY project you tried. How did it turn out? Did it end up looking like the homemade "bunk beds" in the movie Step Brothers, which met their fate shortly after being staple-gunned together? You're not alone.
The allure of a do-it-yourself project is that you'll be able to create something at a cheaper price than the price you'd have to pay for a professional installation, or by buying new. And it's also fun. The risk is that you'll end up with a couple hundred or thousand dollars of junk that's been super-glued together.
This isn't the case when you work with Radiant Floor Company. Radiant Floor Company is a small company based in Vermont which designs and sells Radiant floor heating systems for DIY installation.
We're awarding Radiant Floor Company and its team of 21 hard-working people with our DIY'ers Choice award, because the Radiant team, and its website, is an incredibly helpful resource for anyone who is interested in installing a radiant floor system. They vow to guide their buyers every step of the way as they install their own system. Their website offers detailed guides, dictionaries, diagrams, videos, and pricing lists, which create a positive, fun, easy buying experience.
And because one of our own goals here at BuyerZone is to create a better buying experience, we admire Radiant Floor Company and its team for their awesome efforts!
---
Communities reap more economic and health benefits from the presence of small farms than they do from large ones.
That's an extreme statement, but a University of Minnesota study can back it up: it determined that small farms made 95% of their farm-related expenses on local businesses, while large farms with incomes greater than $900,000 spent less than 20% of their expenses on local businesses. Transporting local produce also consumes less fossil fuel, creates less greenhouse gases, and uses less packaging materials which can't be recycled. And above all — local food tastes better and is healthier (fresh produce retains more nutrients than food that's spent days in transport).
We're awarding Farmers to You with our Sustainable Solution award, because they've mastered the logistics of getting small farm and regional produce from around the Northeast into the hands of Boston area families and businesses.
Farmers to You is a regional food system that brings fresh produce, meats, and other goods from Vermont farms to dinner tables around the Boston area. The organization is partnered with about 30 hand-picked small farmers and producers in Vermont, which are either Organically Certified or use sustainable practices, or both. There are 12 active pickup sites in the Boston area. Farmers to You also offers an emission-free home/office delivery program that allows customers to receive their orders by pedal-truck, via a partnership with one of our other 20 Under 20 winners, Metro Pedal Power
We think Farmers to You and its home and office delivery service is a great way for businesses in the Boston area to buy local, support small farmers, and pump money back into the Northeastern economy.
---
For those of us that have ever driven in Boston during a weekday, we've come to accept that a five-minute drive can sometimes amount to half an hour of sitting in gridlock traffic. Such is the case for most cities. And for every ten minutes that a car's engine is idling, one pound of carbon dioxide is released into the air. Diesel vehicles like trucks are even more harmful to air quality; their engines emit more than 40 hazardous air pollutants.
Metro Pedal Power, a bike-powered delivery service that serves the Boston area, gets our Smarter Office award for providing an emission-free delivery option for businesses, offices, and families located in the Boston area.
Metro Pedal Power's pedal-trucks can transport up to 500 pounds of goods within the Boston area — for only $10 and $12 per delivery. They help offices, universities, retail stores, CSA's and small farms, and sustainable-minded businesses like Farmers to You, The Wine Bottega, and Cuisine En Locale deliver materials throughout the Boston area without polluting the air and consuming fuel.
Metro Pedal Power wouldn't be possible without the daily efforts of its cyclists, so congrats to the MPP team. We love what you're doing for the environment and air quality in Boston!
---
Would your business ever describe one of its service providers as a "partner — not just a service provider"?
No? Well, that's the phrase a client used when it described its experience with Braintree Payment Solutions, a merchant account provider based in Chicago, Illinois. We're awarding Braintree with our Client's Choice award, because their clients have nothing but excellent things to say about the company.
Stellar customer service is a recurring theme across Braintree's client reviews. Their clients include Open Table, Mozilla, Disqus, and AirBnB, and they ranked #47 on the Inc 500 list.
As a leader in customer service, we see great things coming from Braintree and its talented team.
---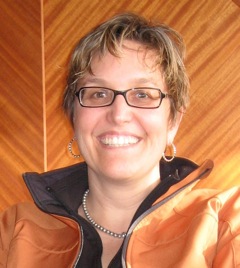 While marketing automation software isn't for everyone, for some companies it can free up time for more manual activities, by automating the time-consuming ones (like tracking, measuring, testing, lead nurturing, and so on).
We're awarding Genoo, a marketing automation provider based in Minneapolis, Minnesota, with our Small Business Bargain award. They've priced their intelligent, full-feature marketing automation platform at an affordable $200 to $1500 dollars per month, depending on the number of features needed.
The Genoo platform has been called "an option worth considering for businesses with limited funding and limited needs" by the critical demand generation expert David Raab, who we interviewed in 2011 on the BuyerZone About Leads blog. The premium package basically combines marketing automation features with multiple online marketing tools, such as email marketing tools, SEO tools, landing pages, and microsite templates. The Genoo platform has also been called a "HubSpot challenger" by inbound marketing pro Ellie Becker.
Who's behind Genoo, making it happen every day? The Genoo team is about 50 people strong, led by its President, Kim Albee. Albee recently spoke at the 2012 Online Marketing Summit in San Diego and the 2012 SES Social Media Summit in London. Genoo is taking the marketing automation market by storm, and we wish the company and its team the best of luck for the future!