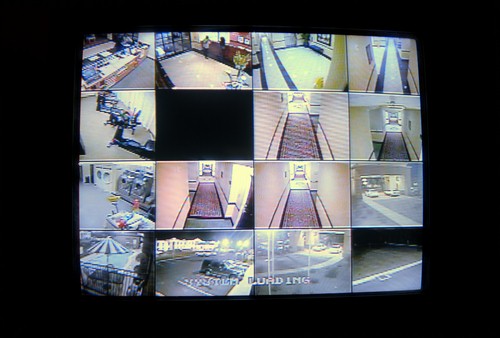 Common surveillance will soon be fully automated, detect heat
Common surveillance will soon be fully automated, detect heat
June 7, 2012
As business managers continue to feel the need to secure physical assets, the market for video surveillance systems will evolve and transform with time. Traditional analog-based cameras are moving to IP or the cloud and further probing is being conducted to enhance these technologies even more.
Researchers at MIT, for example, recently created a new algorithm the gives surveillance systems the ability to search through footage to pinpoint specific individuals or suspicious characters. The new technology can perform these actions without the human eye, thereby minimizing the chances of incidents going unnoticed from individuals attempting to monitor multiple surveillance feeds simultaneously or errors caused from eye strain, according to a report by TechEye.
The algorithm makes it possible to search for skin detection, which is helpful when determining the difference between a burglar and a cat, for example. It can also be used to detect motion in the background and use contextual information to determine whether the moving object is a threat, TechEye noted. The video surveillance system also has different settings to alert authorities if there are too many individuals in a certain area at a specific time.
While these capabilities represent a significant change in the surveillance industry, they also arouse new privacy fears.
"The main area of concern is how artificial intelligence can enable passive-surveillance such as CCTV to become a directed way of tracking individuals or certain characteristics irrelevant of whether someone is suspected of wrongdoing," privacy campaign group Big Brother Watch director Nick Pickles told TechEye.
In addition to advanced detection systems, thermal imaging cameras are also becoming more popular in the private sector.
According to a separate report by IMS Research, thermal imaging cameras were traditionally used in military branches, but as innovative surveillance technologies evolve and become more readily available, more decision-makers are installing thermal solutions for perimeter security.
Since outside cameras are often the first defense against intruders, businesses are seeing the potential behind implementing thermal video surveillance systems.
"Historically the largest markets for thermal imaging cameras has been in the government space, but the advent of uncooled thermal imaging cameras, at a lower price point, is increasing the adoption rate of thermal imaging cameras used for perimeter security," IMS Research analyst Lily Aung said.
As video surveillance systems continue to be adopted, additional vendors will enter the market and force prices to drop, making innovative services more affordable for companies and pushing the market to expand even further.