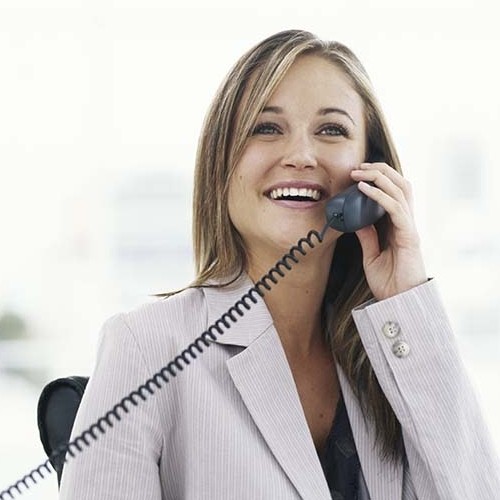 VoIP services should be easy to use, flexible
VoIP services should be easy to use, flexible
December 18, 2012
Having the most efficient business phone system is a necessity in today's highly competitive corporate setting. If a company cannot maintain robust communications, however, it will find itself fighting an uphill battle as rival firms evolve and adopt innovative solutions that can reduce expenses without introducing unnecessary complexity or sacrificing voice quality.
In the past, decision-makers only opted for a single technology: the land line phone. This was largely because it was the only product on the market. While many organizations still use this legacy offering, VoIP is quickly climbing the communication ladder and is becoming one of the most sought after technologies in the private sector.
This ongoing demand for an innovative voice platform is not only attracting customers, but is also drawing in new vendors, making the market more congested. For this reason, among others, decision-makers need to have a clear idea of what they want to get out of a VoIP phone system.
Major characteristics of VoIP
A recent report by Business IT noted that many companies opting for a VoIP service are doing so because of the cost-saving capabilities. Unlike the process of installing a traditional land line phone, VoIP requires less hardware and often only requires decision-makers to plug in an SIP phone and adjust settings. This, along with the fact that VoIP uses the Internet and not legacy copper connections, can result in a number of savings while simultaneously reducing complexity.
Business IT also said executives should look for VoIP systems that support the ability of keeping the same phone number.
A separate report by Infonetics Research noted that many organizations are seeking VoIP to enhance flexibility. This will help the VoIP market double in size between 2012 and 2016.
"Adoption of VoIP services across both the residential and business segments continues to grow and we expect strong global growth in VoIP service revenue over at least the next five years," said Diane Myers, directing analyst for VoIP at Infonetics Research.
As the telecommunications landscape continues to evolve, VoIP will eventually become the norm for business phone systems, as the easy-to-use, cost-effective technology can help smaller firms stay one step ahead of the competition. These characteristics will become increasingly important in the coming years.