Real-world EMR Prices From BuyerZone Buyers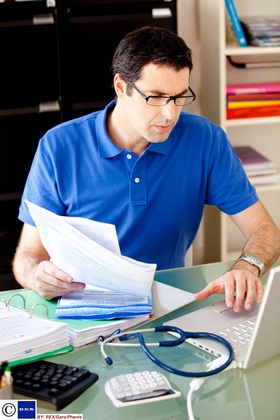 Getting an idea of market prices is important before making any business investment. We surveyed practices and compiled a sample of what they paid for electronic medical records.
An EMR is a significant purchase for any practice, but the long-term benefits will outweigh the initial investment. Try not to set a budget before you talk to several EMR providers to understand the range of capabilities and costs.
The quotes below show the variety of pricing you'll encounter when shopping for EMR: purchase costs range from under $2,000 to over $200,000. You may also choose an application service provider (ASP) system, which relieves you of the burden of maintaining in-house servers - in that case, you're more likely to be charged either a flat monthly fee, or a per-visit usage fee.
You may also be responsible for other fees such as training and enhanced support, although the vendor may include those costs in your price quote. Software updates are usually included in ASP pricing, but in-house software vendors may charge you for updates as they come out.
EMR prices
"$600/month Primary Care practice with 2 doctors."
-- Physician, Greenville, AL
"$3,200 - billing and EMR software with in-house training."
-- Obstetrician-Gynecologist, Chicago, Illinois
"$210,000."
-- Physician, Birmingham, Alabama [6-10 users]
"$499/month - ASP Hybrid includes PM/EMR/Revenue Cycle Management. Hardware - $3K."
-- Consultant, Milwaukee, Wisconsin
"$47,000 Billing and EMR Software for a 1 Doctor private practice"
-- Optometrist, Mendon, Massachusetts
"$1,800 Regular software, note keeping and transcription functions, and support for one year."
-- Psychiatrist, New York, New York
"Approx. $59,000."
-- Office Manager, St. Petersburg, Florida
"$6,500. Scheduling, Billing, EMR."
-- Outpatient Clinic, Southeast Orlando
"Medigraph - EMR, electronic billing, scheduling. $.63/visit. No installation fee. Free technical support."
-- Physical therapist, Dodgeville, Wisconsin
Want more information on choosing an EMR vendor? Read our Electronic Medical Records Buyer's Guide. To review in-depth medical software provider profiles, use our free supplier comparison tool.
Information was provided by BuyerZone users. Quotes have been edited for clarity only.
Ready to Compare Electronic Medical Records Price Quotes?