What Prescription Management Software Can Do for Your Family Practice
As you look for ways to adapt to industry changes within your family practice, you'll undoubtedly consider implementing prescription management software. Commonly known as e-prescribing, the all-in-one software platform enables you to access a secure network that connects you with your patients, specialist providers, health plans, and your preferred pharmacies. Shown to dramatically increase efficiency, a prescription management software system also ensures the accuracy of the prescription.
With top brands that include Winpharm, PioneerRX, HBS Pharmacy Software, and Abacus Pharmacy Plus, here's a quick breakdown of prescription management software, including what you should look for when buying and what extra features are available.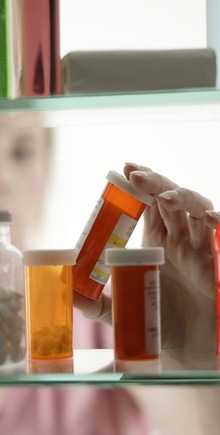 Features, forms, and customizations
E-prescription software is capable of a wide range of time-saving functions, including:
Barcode generation and scanning
Batch verification
Translate instructions into other languages
Communication options for recalls and patient communication, including email and text message
Clinical coding based on the internationally recognized Systematized Nomenclature of Medicine - Clinical Terms (SNOMED CT) coding system
Advanced reporting, taking into account all recorded data
Import prescriber information without having to manually reenter
Insurance claims
Patient safety through electronic pathology and automatic warnings
According to the American Academy of Family Physicians (AAFP), patients in severe pain are often denied medication as a result of confusion over prescriptions. Having clear records with accurate pill counts can help ensure your patients are receiving the proper treatment from your family practice.
Prescription management software features a built-in central drugs database that contains a full list of drug products and packs. This level of inclusion and automatic cross-check capability eliminates many of the dangers involved with drug allergies. It also enables you to more easily advise patients on potential contraindications and side effects.
Within the platform, all prescriptions are run through an automatic and complete review that checks them for drug-drug and drug-allergy interactions. The most useful prescription management software applications are those that also include:
Patient history and additional specifics (such as alcohol consumption)
Text entry, allowing the incorporating of notes
Medication entry screens
Electronic signature
Medication audits
Automatic generic-equivalent ordering
Prescription management, including the ability to discontinue prescriptions
Patient Portal
Connecting with your patients and empowering them to take charge of their own care has become one of the most powerful means of treating long-term illnesses. Prescription management software allows patients to request refills, ask questions, and communicate problems with their current medications through a simple browser interface on any web-enabled computer or smartphone.
Not only does this function enable you to review requests and take appropriate action, it has also been shown to save considerable time for office staff while ensuring a timely response to patient requests.
If you'd like free information on leading prescription management software solutions, fill out BuyerZone's request for price quotes. We'll match you to multiple sellers who can help you choose the right solution for your practice.
Ready to Compare Medical Practice Management Software - INACTIVE Price Quotes?