Medical Practice Management Software Buyer's Guide
Introduction to medical practice management software
Table of Contents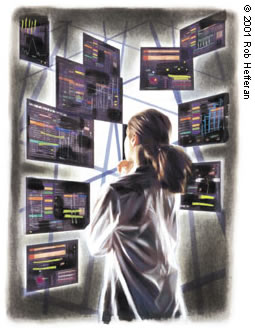 Software that helps medical practices manage their offices has been around for decades. Today's medical practice management (MPM) software, however, bears only the most basic resemblance to its older counterparts. Medical practice management software today allows staffers to track patient demographics, visits, and diagnoses; collect, transmit, and track billing information and insurance payments; manage appointment scheduling; and generate a variety of reports.
By taking on such a wide range of tasks, medical practice management software is able to improve the efficiency of an entire practice: from physicians and nurses to clerks and billing specialist. Your choice of software will affect everyone in your office.
The much-maligned Health Insurance Portability and Accountability Act (HIPAA), which among other things set standards for electronic patient data, is a driving force behind many MPM decisions. As HIPAA gains regulatory power, institutes new rules, and levies heftier fines for non-compliance, medical practices need to be sure their MPM software provides the highest level of security.
There are hundreds of MPM software packages available today, targeted at every type and size of practice. This BuyerZone Buyer's Guide will help you ask the right questions to evaluate both the software and the vendor so you can choose the best solution for your practice.