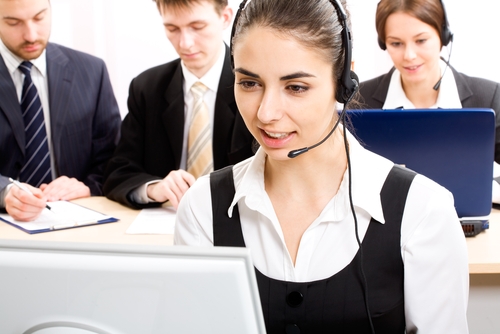 Contact center managers turn their heads to clouds
Contact center managers turn their heads to clouds
January 23, 2013
Contact centers have long been susceptible to change, especially now as the telecommunications industry evolves into something more sophisticated than it was in the past. Traditionally, VoIP services and interactive voice systems were premise-based solely because there was no other option. The recent emergence of cloud computing has changed this, giving agencies the opportunity to migrate communications off-site.
A recent study by Interactive Intelligence highlighted how contact centers around the world are embracing the ongoing transition to use cloud communications rather than traditional premise-based tools.
"Cloud contact center technology solutions have become realistic options for centers of all sizes due to their high value proposition and flexibility," said Steve Morrell, principal consultant at ContactBabel.
Why are contact centers making the move to the cloud?
The study found that approximately one quarter of companies have already adopted a hosted phone system in the contact center, while another 48 percent plan to make the switch in 2013. This number is slightly larger than past studies, suggesting organizations are increasingly emphasizing the migration to cloud-based environments, especially in customer-facing departments.
Although there are a number of reasons to adopt the cloud in the contact center sector, approximately 45 percent of respondents said reducing capital expenditure was the primary reason for doing so, Interactive Intelligence reported. Roughly 37 percent of decision-makers said their reasoning behind migrating to the cloud was to support long-term growth opportunities, while another 27 percent said the hosted services would enable executives to deploy mission-critical solutions in the agencies more efficiently.
"More and more companies are realizing the benefits of the cloud, which includes minimal up-front costs, faster deployment and the improved flexibility it brings to contact center operations," said Dave Paulding of Interactive Intelligence.
A separate report by ABI Research also highlighted the growing hosted phone system market, noting that more than 40 percent of all communications will be migrated to the cloud by 2016, pushing market revenues beyond $8 billion. This will represent a growth of more than 21 percent from 2011, compared to the traditional telecom market that will only expand by slightly more than 4 percent.
As the hosted phone system industry grows, contact center decision-makers from around the world will adopt the technology to reduce costs and improve customer service - both of which are critical in today's highly competitive business world.