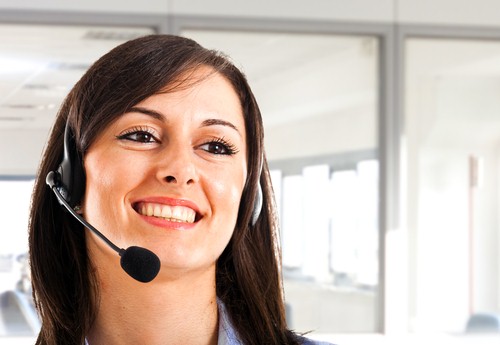 The ins and outs of VoIP phone systems
The ins and outs of VoIP phone systems
August 17, 2012
The advent of IP technologies is introducing new opportunities for decision-makers to discard traditional business phone systems and move on to bigger and better solutions. By embracing Voice over IP, or VoIP, companies can make their telecommunication portals more flexible at a lower cost.
The prospect of VoIP almost sounds too good to be true and, in some cases, it is. VoIP phone systems are not always as useful as service providers promise, but with the right amount of planning and research, decision-makers can be sure they implement the most effective offerings available.
What is VoIP and what does the technology promise?
In general, there are two types of VoIP phone systems: those hosted by a third party and those managed on-site by the company.
Hosted VoIP is often easier to manage, as most of the work is done by the service provider off-site, according to a PC Advisor report. Furthermore, the only hardware decision-makers need to purchase is the plug-and-play phones recommended by the vendor.
On-site VoIP, on the other hand, requires organizations to install an IP-based PBX and a PSTN gateway, which help route and convert incoming calls to digital format so they can be accessed via the IP network, PC Advisor noted.
The pros and cons of using VoIP
The cost savings are often the most significant benefit for businesses, as VoIP phone systems are often less expensive to use and maintain than legacy solutions. VoIP requires less hardware and is more scalable than legacy offerings, allowing companies with remote branches use the same network instead of purchasing multiple systems, PC Advisor said.
In fact, companies around the world are deploying VoIP in an effort to reduce IT expenses, enhance employee productivity, and use a business phone system capable of scaling to demand, according to a report by TDS Telecommunications.
On the flipside, VoIP is sometimes more vulnerable than traditional phone systems because they use the web, PC Advisor noted. In other words, if the Internet goes down, so does VoIP. Hosted solutions tackle this issue by automatically rerouting calls to mobile phones or voicemail, but they do not negate the fact that companies won't be able to make or receive calls via desk phones when the Internet experiences problems.
In the end, decision-makers need to weigh the pros and cons of implementing a VoIP system. Only with proper planning will organizations be able to progress through their use of VoIP.