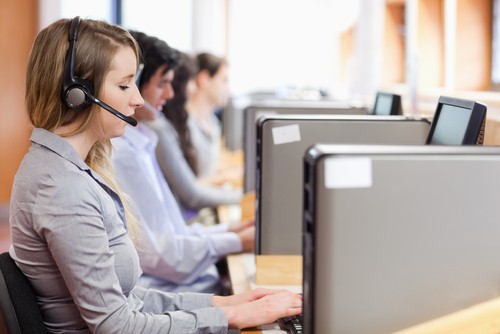 Customer satisfaction critical to success
Customer satisfaction critical to success
November 19, 2012
Today's business world is highly competitive, and organizations that cannot keep clients happy will not be able to guarantee long-term survival. While customers often complain about a lot of things, the method in which employees communicate with consumers is often at the top of the list.
Contact centers can be the key to resolving these issues, but only if managers implement the right strategies. In the past, the main priority of most contact centers was to minimize wasted time answering queries and getting customers off the phone as quickly as possible, according to a report by Destination CRM. This should not be the case anymore, as these strategies are antiquated and out of step with technologies used today.
"A great contact center operation reflects its management's passion for balancing the demands of high quality and low costs," said Bruce Belfiore, CEO of contact center consulting firm BenchmarkPortal, according to Destination CRM.
While there is an abundance of technologies available today that can help firms achieve these goals, decision-makers need to be sure they remain on the cusp of change so the agency can quickly adapt to new consumer demands.
How can companies stay on pace?
Several years ago, contact centers revolved around one tool: the phone. While voice is still a primary communication medium used in contact centers, it should not be the only one. Choice will set customers free.
"It's simple: Customers want to call, not wait too long, get someone on the phone who can help, and get done with the business at hand," customer service training expert Peggy Carlaw said, according to the news source. "And they want the first-line reps to be able to handle their issues without having to refer to their supervisors."
Interactive voice response systems are still highly efficient solutions for agencies, as they provide a unique self-service portal when deployed correctly, Destination CRM noted. IVRs will enable employees to handle more complicated tasks, while clients with simple issues can navigate their own resolution.
A separate report by TechTarget said contact centers should consider using multiple channels, including IVR systems, instant messaging, and even social media. In doing so, organizations will give customers the right to choose how they communicate with agents - a critical way to improve satisfaction.
As the business world grows increasingly competitive, decision-makers need to stay one step ahead and keep clients happy if they want to survive.