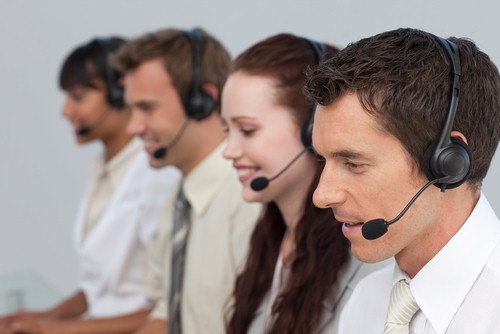 Political campaigns can use interactive voice response to their advantage
Political campaigns can use interactive voice response to their advantage
August 13, 2012
As Election Day approaches, political parties are looking for any way to convince Americans to get out and vote. As consumers continue to embrace next-generation technologies, 2012 may be the best year for politicians to use innovative tools to their advantage to shape the election in their favor. Primarily, the solutions that will help sway opinions will be related to telecom, according to a report by CallFire.
Political parties can use interactive voice response applications, for example, to identify supporters, the news source said. Winning strategies in a democracy are and always will be centered on who can get the most followers to go out and vote for them on Election Day. By using interactive voice response, organizations can quickly distribute surveys to determine how the general populace is feeling toward a specific candidate, automatically filing and analyzing the data once it is received.
Campaign managers can also use interactive voice response solutions to conduct large-scale polls without hiring a contact center. This scalability makes it much more affordable to reach a wide range of people that would have traditionally taken multiple agents several hours, CallFire reported.
Advances in interactive voice response technologies also make the calls much more approachable. Traditional robocalls were plain and to the point, while new offerings let campaign managers create a navigable tree, allowing voters to acquire more in-depth information about a specific candidate's policies and stance on issues, CallFire noted.
A separate report by Global Industry Analysts noted that the worldwide market for interactive voice response systems will generate more than $2.8 billion in revenue by 2017. This growth will largely be driven by outbound interactive voice response solutions that are forecast to change the way organizations communicate with outsiders.
"Outbound IVR is changing the traditional image of organization-customer interaction and will continue to evolve as IVR capabilities are extended to handle newer channels, such as SMS and video," Global Industry Analysts said.
By using interactive voice response solutions, campaign managers can extend their ability to reach dedicated voters or individuals who could potentially be swayed to one side or another. As Election Day approaches, political organizations will likely send out more interactive voice response polls in an attempt to gather more followers.