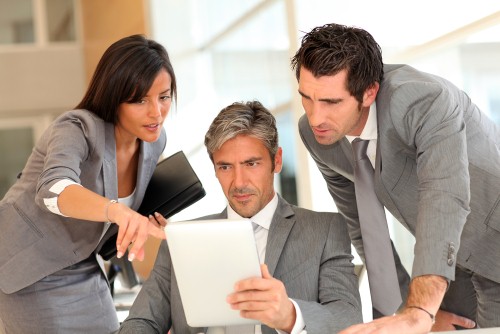 Strategizing VoIP strategies improves success rates
Strategizing VoIP strategies improves success rates
January 4, 2013
Selecting the right business phone system provider is a difficult process, especially when the telecommunications landscape continues to evolve. Decision-makers need to begin by choosing what technology they want to use. In most cases, executives opt for VoIP service, as it provides a number of benefits, including the ability to reduce costs and improve innovation.
The ongoing awareness and adoption of VoIP, however, is also making it difficult for companies to find the right service provider, as more vendors are flooding the market to gain a piece of the pie. A recent report by Smart Business Network Online noted that organizations should not be distracted by the glitter and glamour of merchants and instead prioritize a solution's functionality.
While there are many VoIP offerings now available to the private sector, executives should select a solution that can be customized and tested, the news source said. In most cases, service providers will allow organization to try out the service before making a long-term contractual agreement. If this option is not available, decision-makers should look for another vendor.
Adopting VoIP helps save money and time
In the past, organizations were forced to manage services from a voice provider and an Internet provider. The advent of VoIP changed all that, allowing companies to converge voice and data into a single platform, SBN Online noted. As a result, using VoIP enables firms to reduce maintenance expenses and consolidate spending.
A separate report by Infonetics Research noted that the VoIP market is forecast to exceed $70 billion in revenue by 2015, largely driven by the private sector's desire to improve flexibility, reduce expenses and enhance communication.
"While the residential services segment remains the largest of the market at 69 percent of total revenue, business VoIP services are growing at faster rates; a notable example: SIP trunking had a breakout year with 143 percent revenue growth in 2010," said Diane Myers, directing analyst for VoIP at Infonetics Research.
By keeping communications up to speed with the rest of the private sector, organizations can be sure they stay competitive in the coming years without dramatically expanding their budget. While there are many VoIP services available on the market, planning ahead and deploying the most applicable offering can drastically improve a firm's chances of success.