5 Ways to Save Money at Your Small Business
If you want to succeed as a small business owner in today's financial landscape, you're going to need to cut costs as much as possible. In a struggling economic climate, less venture capital is being infused into small businesses and less money is being spent by consumers.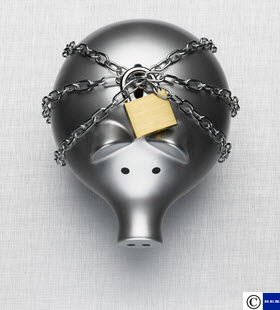 Competition in both development and sales is fierce, so every dollar you save is one more you can add to your bottom line. To help improve yours, consider the following five steps:
1. Get Your Office Supplies for Free
Sign up for email updates from your preferred office supply retailer, and stock up when items go on sale. Occasionally, products like printer paper, Post-It notes, paperclips, pens, and pencils are offered along with a 100% cash-back certificate which makes those supplies essentially free.
Just be sure to use your rewards for office needs, not luxury purchases.
2. Take All Appropriate Tax Deductions
Tax deductions are essentially government rebates intended to boost the power of business – and there are plenty at your disposal. As a small business owner, the home office deduction, health insurance premium deduction, and a host more may be available to you.
Do some research or speak to a business accountant to ensure you qualify before including these on your return. The last thing you want is the IRS knocking at your door.
3. Buy Used Equipment
You can find great deals on office equipment by investigating retail auction websites like Amazon or eBay. Often, items like laptop computers or printers marked "Used" may only have small cosmetic flaws and are essentially brand new.
Second-hand websites like Craigslist are also excellent sources for supplies and furniture. Spend some time perusing, make informed offers, and you can stock up your office on the cheap.
5. Market for Free
Social media has transformed the marketing landscape. Long gone are the days when PR reps with press connections dialed into your industry are essential to growth.
Start your own marketing campaign by opening free accounts on Facebook and Twitter. Spread the word about your business. If you already have a presence, expand it by creating an interactive customer experience through giveaways, polls, and surveys.
Final Thoughts
One area you don't want to cut back on is staffing. Instead of cutting payroll, you should look for ways to make your employees more productive:
Cross-train them to perform other tasks
Conduct constructive performance reviews so they can improve
Motivate them with cost-effective incentive programs
A tight ship is light on the water, and every part helps move you forward. Get yours in order today.