Answering Services Offer a Human Touch for a Cost You Can Afford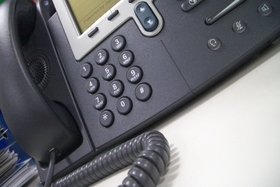 By deciding to go with an answering service, you are adding a human touch to your business. Live operators are trained to represent a company's best interests and stay close to scripts that are subject to your approval.
To see if an answering service pricing package works for you, take a look at the criteria the top companies are using to determine rates.
Setting up a basic package
Do you simply need someone to field calls, acknowledge the issue a client faces, and send a summary to you? The most affordable packages come in at $30 per month after setup fees, which can range from $50 monthly to no fee at all, depending on the provider.
Getting e-mails detailing a customer's reason for calling can help you avoid small problems becoming much larger. For limits of 500 calls, expect to pay up to $80 at the high end.
Advanced call handling with screening and forwarding features.
You can think of screening and forwarding service as a virtual secretary. You'll lay out specific guidelines determining whether a call demands your instant attention and then receive them as they arrive from an answering service operator.
Because of the skills necessary to deliver on this promise, you are likely to pay between $200 and $300 per month for call volumes of 500 to 1,000 units. Setup fees may cost around $50 or be waived depending on the package you choose.
Receiving orders through an answering service.
Companies who need help fielding orders from clients unable or unwilling to process electronic payments can receive great value from an answering service. You have the opportunity to choose paying per order placed (as low as $1 per month) or paying a flat fee (about $25) by the month. For owners expecting a high volume of orders, the flat rate is better when reviewing answering service pricing.
Appointment scheduling.
When you have to book business hours to be sure you're not losing slots by the week, you can get excellent assistance through outsourcing. You'll be able to get instant updates on your office schedule and keep waiting lists notified of any changes.
Service may cost over $200 for setup on the high end, while monthly fees can range from $30 per month for low volumes (fewer than 100 calls) to over $100 per month for unlimited calls in either direction.
Answering services can help a business field orders, respond to pressing concerns, or make sure your appointment book remains full. Figure out what type of monthly budget you can afford (considering setup fees) before looking at available packages.
Ready to Compare Call Center Services Price Quotes?