Match a Call Center's Specialty to Your Company's Direction
Solid customer service is the foundation for a successful business. Once you grow your business to the point where it is too large to manage all the incoming calls and emails, you may want to consider outsourcing to a business specializing in call center solutions.
Bad publicity can have a negative effect on a company and stunt its growth at any stage of development. Don't let poor customer service be the cause.
Here's a look at five of the top companies and the special services they offer.
The best value per employee in the industry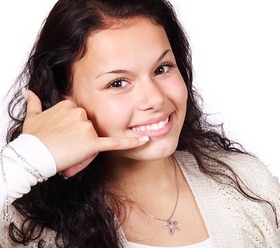 Businesses selling complex products to sophisticated customers require more than the basics from a call center. To maintain a brand's high standards, you need a support team with extensive experience solving customer problems.
Answer Center America (ACA), known for its low turnover rate, ensures your calls will be promptly answered by experienced call center operators. With cutting edge technology, ACA can support the communication needs of a variety of businesses. More than just a back up receptionist, ACA operators can assist your clients as well as you. The services are comparable to hiring a personal assistant, for half the cost.
Solutions for nonprofits, health care companies, and direct response marketing
Industries as diverse as nonprofits and direct-response marketing services require support from a versatile call center. Ameridial is finding results for midsize and larger companies with effective training programs that leave operators available to close sales and bring back customers for repeat transactions.
Specializing in recruiting and hiring, they work with you to make your business their business. Pricing is flexible and cost effective, in order to help you meet customer needs. Offering calendar- sharing applications and retrieval technology, Ameridial is equipped to support your existing sales staff and revenue goals. Specializing lead generation and appointment setting, they are are focused on being a part of your business when you can't.
Social media management
In today's business world, social media is as necessary as a phone number. More and more businesses are outsourcing their social media management needs. One company, Canada-based 24-7 Intouch Call Center Solutions, can help you navigate the world of Twitter, Facebook, and other social media channels.
Full service social media management is provided by Social Herd, specializing in monitoring, moderating, and engagement. This type of client contact is crucial in an effort to reach a new generation of customers. Intouch caters to large businesses and high traffic websites, offering custom monthly custom packages to fit the needs of each business.
Expert web integration
An innovative feature of modern call centers is the "virtual receptionist." Responsible for managing inbound e-mails, the receptionist will sends them to appropriate department. Like a skilled office receptionist, the best virtual help desk employees know can identify an important request or complaint when it enters the system. Based in South Carolina, Call Experts offers other services include web integration, taking orders, dispatch, reservations, surveys, and ad responses. Rates are designed based on individual business needs, starting at $25 per month.
Bilingual service for calling cards and catalogs
The prepaid calling card and gift catalog industry have experienced a demand for bilingual call center expertise. Sunshine Communication Services is the answer to that need. Known for their experienced, bilingual service in both fields, Sunshine also offers brochure fulfillment, credit pre-screening, and seminar registration or any situation that requires a professional phone presence. In business for more than 30 years, Sunshine delivers quality services for businesses in need of live, bilingual operators. Packages are priced with monthly payments.
Whatever your industry, you're certain to find a call center suited to meet your needs. When you are ready to outsource your need for a quality support team, a thorough search, with your special needs in mind, is likely to yield a match.
Ready to Compare Call Center Services Price Quotes?