4 Game-Changing Developments in Outsourcing Call Centers
Outsourcing tasks to call centers, is more popular than ever for business. New technology and customer demands have set the current trends in the call center world. A focus on enhancing customer experience and social media, have contributed to these growing needs and trends.
1. Focus on quality interaction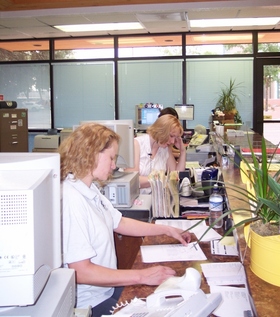 Customer interactions are crucial. It's the reason you hire an additional business to handle your business needs. The way that customers interact with your employees, including a call center, sets the tone for your business. Quality interaction, though identified as a trend, has long been a focus of businesses. Call centers that can bridge the gap and perform seamless transitions are imperative in providing quality customer interaction.
2. Social media
In business, it is essential to meet your clients where they are. And, most of them are on social media. They are liking, sharing and commenting. Be sure to monitor what they are saying about you and your business, by making your presence known on social media. It's an effective solution to damage control and customer interaction.
Managing your social media channels is crucial to your business. Handling this part of your business is a trending area for call centers, with only a handful of businesses currently offering this service. A social media strategy is fast becoming a necessity rather than an option.
3. The cloud
In response to rapid advances in today's market, Cloud based call systems are fast replacing brick and mortar call centers. These programs are extremely cost-effective and offer extensive technological advances. The Cloud has become standard for call center technology. Cloud-based voice services, a secure data system utilizing the strength and support of the internet can easily streamline your business.
Cloud computing is an invaluable service, growing in popularity for business, everyday. Speed, security, and easy access top the list of reasons why call centers are switching to cloud based systems, In addition, the cost of IT support is decreased.
4. Mobile apps
Online self-service and mobile apps have reached the word of customer service. New software applications are call centers to extend their reach to mobile employees, through innovative technology. The accessible technology of applications has entered the call center market. Mobile applications cater to the smart phone set and mobile technology enthusiasts. A trend toward increasing customer satisfaction, speeding up service, and most important, reducing operation costs, is the driving force.
Ready to Compare Call Center Services Price Quotes?