Using Medical Answering Services in a Family Practice
Having a live person answer patient calls, around the clock, is the ideal situation for a family doctor. Patient calls ranging from mundane to extreme, are common at any time of day, in a medical practice. Medical answering services assist doctors in increasing, with a live call center service. Patients seeking medical attention prefer to speak with a live person.
24-Hour answering service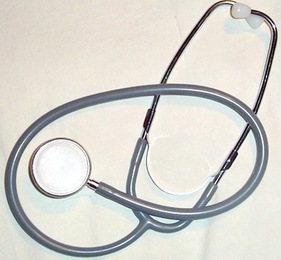 Hiring an administrative staff to cover evening phone calls for your small medical practice, can be a huge expense. Depending on the size of your practice, and the patients you serve, additional evening staff would be waste of time and money, if you only receive five or six phone calls a night.
However, in a medical practice, every phone call is important. Medical answering services are the less expensive solution to offering your patients a live, empathetic person, rather than hiring an additional staff.
When hiring a medical answering service, be sure to specify how you would like each phone call handled. An answering service should ensure that your patients receive the responses and call routing to which they have become accustomed, whether it's a routine call or an emergency situation. With networked or web-based appointment booking software, call center staff can schedule routine appointments for your office, and make outgoing follow-up and reminder calls to your patients.
Pleasing your patients
In the medical field, patient calls can come at any time, no matter how important, or unimportant, those calls may be. Equipping your office with only an answering machine, to cover the hours you are closed, is a sure way to lose patients. They can easily find a doctor who will be available in an emergency situation. Unfortunately, forwarding calls to your personal phone during off-hours will impede on your family and personal time.
When you hire a medical answering service, your calls will be screened, ensuring that you receive alerts regarding urgent calls, leaving the non-essential calls to be handled by the agent. Appointments can be made and messages can be taken, with the answering service. Your patients will be satisfied when they are taken care of by a human being, and your personal time will be preserved.
Pricing
Medical answering service price packages are generally based on minutes per month, starting as low as $49.95. Price packages vary depending on additional features like order taking, and live operator service. Using on-call scheduling software, a medical answering service can create a custom call answering system to ensure your patients receiving the proper medical information directly from you.
Ready to Compare Call Center Services Price Quotes?