Benefits of Outsourcing Tech Support
As your small business grows, you may find yourself juggling new responsibilities. Whether you play human resources guru, tech whiz or product developer, the work of running a business can be overwhelming. For many business owners, outsourcing the task of technical support is the answer.
With additional support for consumer requests, you'll be able to focus on running your business. Outsourcing, or even partially outsourcing your technical support can provide plenty of benefits.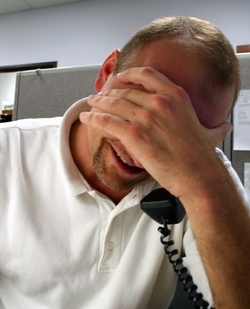 With little or no time to devote to technical issues, your clients and your business will benefit from assigning the task to a group of professionals. Once you make the decision to outsource this part of your business, you'll soon realize how much time you were spending fielding phone calls. That extra time can now be spent focusing on more productive business like, marketing, networking, and product development.
When you outsource, or partially outsource your company's technical support, you make a focused effort on growing your business. In either case, it is money well spent.
Outsourcing vs. partially outsourcing
Outsourcing your technical needs can present real risks, though many small business owners reap many rewards. Outsourcing smaller tasks will allow you to maintain your focus on the important tasks of day to day work, and help you grow your business. With an added group of professionals on your side, there is never a shortage of help for technical support.
The added benefit of outsourcing your technical support needs, offers a substantial savings that you can pass along to your customers. Outsourcing allows you to keeping business costs down and product prices competitive. Over time, this will benefit your business and your productivity, exponentially. Whether you decide to outsource all of your needs or partially outsource, the benefits are sure to outweigh the expense.
When you're ready to outsource your technical support, but are still nervous about the potential risks, involved, partial outsourcing may be the answer. In partial outsourcing, only a part of a function is outsourced, but coordination remains the responsibility of the business owner. Risks like continuity and seamless transitions keep many businesses from choosing this option.
However, by choosing partial outsourcing, you can continue to run your business, while benefiting from the added productivity. You'll also be afforded the option to quickly change your service if necessary.
When you choose to completely outsource your technical support, you are left with access to modern equipment and technology, similar to those used in the customer service departments of larger corporations, without the added expense. Whatever option you choose, partial or full, outsourcing can enable your small business to compete with big business.
Partial outsourcing can reduce some of the risks involved in outsourcing. Partial can still increase productivity and leave the option open to changing vendors if it becomes necessary.
Ready to Compare Call Center Services Price Quotes?