Call Center Cloud Solutions Pros and Cons
The innovative technology of cloud computing has reached the call centers industry. Storage in the cloud eliminates the need for setting up complicated systems in every office. This externally hosted software serves as a remote data center for your business. When you use cloud solutions, costs are lowered and clients are provided the ability to connect and regroup when necessary on social media channels.
However, there are a few potential drawbacks.
Call center pros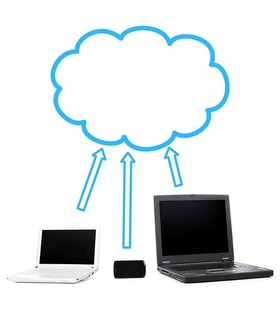 In the event of a weather emergency, when businesses find themselves unexpectedly without power, a cloud-based call center can keep your business operating on your behalf. They have the capabilities to reroute calls and create links between their office and the computers of your employees. This solution, in a time of crisis, can save your business.
Another bonus of online integration is the technology of social media. Social media channels like Twitter, Facebook, and LinkedIn provide instant access between you and your customers. Most importantly, a call center equipped with cloud solutions will save you money. Without the large upfront charges associated with traditional call center services, you can avoid long contracts and opt, instead, for a monthly subscription.
Compared to a traditional call center, a cloud based solution can enhance the user experience. The technology used, leaves the operator in full access of all necessary information to provide the best service possible. The immediate response time through social media channels has proved to be an asset to this type of call center.
Call center cons
The data you store at a call center, is crucial to the long-term success of your business. Keep in mind, the damaging effects on your business, if this data is lost. The loss of this data, could hinder your ability to examine performance or present your side in the case of a dispute.
When considering a call center, be sure to examine their compatibility with various formats, in the event that you change your services and need to transfer data. Analyze the call center's reliability, by researching and reading reviews from current clients, to determine the quality of their phone system.
It's next to impossible to determine the long-term viability of any business. If you're worries that the call center you have chosen might go out of business, consider spending a little more money and choose an established company's service.
In the cloud, cost and security are always an issue. Cloud technology may prove to be less expensive over time, but still brings with it the risk of compromising essential data. Call center cloud solutions make sense for businesses going to SaaS (software as a service) platforms on every front.
Ready to Compare Call Center Services Price Quotes?