Social Media Monitoring For Businesses
Social media is a necessity for business. It has also become a necessity in the world of customer service. A valuable means of communicating with clients, the recent popularity of social media is the reason call centers now offer social media monitoring as part of their services.
From tracking consumer attitudes to comments and shares on social media channels, social media allows businesses to respond promptly to customers. Businesses are outsourcing this task to call centers, in the same way they do their customer service needs.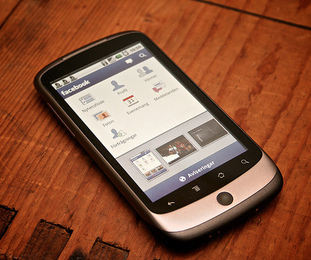 Before choosing a call center to handle your social media management, be sure to conduct a thorough online search of their services. Once you have a good idea of the type of service they provide, you can decide of it's right for your business.
Social media management
When marketing to current and potential clients, it's important to know where to find your target customers. Social media has assembled them for you. Social media sets the stage, it's up to you how you choose to share your message. Through social media management, your brand will have a voice and the ability to join in the conversation.
Customers are going to talk about you online, it is imperative that you listen and respond in a timely manner. An active and engaging Facebook page and Twitter account, are an absolute necessity in today's business world. When you outsource your social media tasks, you can rest assured that they will monitor and respond to your customers online.
According to Time Magazine, nearly half of social media users have used their accounts to seek out customer service from a company. When a customer reaches out to your business through social media, they expect an immediate response, along with some type of resolution. Outsourcing your social media management is the solution.
With your call center already on the front line for your customer service, it's only natural to outsource your social media management, too. Communicating with customers through social media, is a little different than telephone customer service. The responses you give to your customers online, have the potential to be viewed by future customers. A quality call center will ensure that your responses posted on social channels are unique and tailored to the individual consumer, yet not overly scripted.
Prompt response to positive social media comments and reviews is a great way to reward customer loyalty. Bribing customers to leave positive comments is not a reliable strategy. However, being able to thank and privately reward your most vocal supporters, in a visible forum, is a valuable way to keep your best customers talking about you.
Social media is valuable when used proactively as a customer service tool. When you anticipate an interruption of service due to weather or unforeseen circumstances, warning your customers in advance via social media channels will reduce the likelihood of complaints during service delays.
In today's mobile world, customers are more likely to turn to your Facebook page before visiting your website. Having someone there to respond, immediately, is an extremely valuable service.
Finding the right fit
Before you handing off your social media monitoring to a third party, take some time to look at other accounts they are managing, to get a feel for their style and competency. You will have an insight into exactly how they handle social media complaints and comments, and how consumers react to those comments.
Social media management is an important decision. When managed effectively, social media monitoring can reap huge rewards for your business. More than seventy percent of customers whose problems were addressed promptly via social media, are likely to recommend that brand in the future. Getting those relationships can have immediate ill effects, in the social media world, one online complaint can negate the effects of five positive comments.
Your clients are engaging on social media , it's a good idea to be there, engaging with them. Statistically, 56% of Americans have a profile on a social networking site. This number has increased steadily in recent years. More American adults have a social media profile, than do not.
Getting started
Implementing a social media strategy would be best handled by professional. Popular for personal use, social media still offers the misconception of something we use for fun. Your clients may be using it to socialize, but as a business owner, it is the perfect stage for your brand's voice. Big business has proved that a well thought out social media campaign can produce high visibility for your business and translate into sales. Making your social media tasks a part of your marketing department, or outsourcing completely, is a good idea. This innovative way of reaching customers is here to stay.
Ready to Compare Call Center Services Price Quotes?