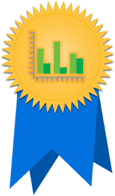 The 20 Best Business Marketing Blogs of 2012
In today's social media-driven environment, businesses need to know how to market themselves well across a wide range of platforms. BuyerZone offers loads of purchasing advice on marketing products and services, but there are hundreds of sources of great marketing info you could turn to. To help you find the best resources, we're highlighting 20 business marketing blogs that can really help your business.
We've ranked this list based on the blogs' content freshness, blog age, their Twitter followers, and most importantly, their engagement with their audience. Each of the following blogs provides valuable tips and expertise on an array of marketing topics, including branding, social media, email marketing, and more.
Congratulations to the selected blogs!

This blog is ranked number one on the list because of the incredible job blog owner Lee Odden and his staff have done. Since 2003, the blog has provided helpful content on all areas of marketing, including social media, content, and public relations. The Online Marketing Blog's success is evident in its numbers: 46,000 subscribers, 12,000 Facebook fans, and 16,000 Twitter followers. The blog continually offers helpful information in a variety of ways from well-known experts and contributors.
"
"
I started TopRank's Online Marketing Blog over 8 years ago to share useful tips, news and insights. To help businesses large and small, we publish interviews, live marketing conference coverage, book reviews, case studies, top marketing tools and hundreds of articles covering the intersection of SEO, Social Media and Content Marketing.
This is one of the best affiliate marketing blogs on the web. Founder Shawn Collins has been an affiliate marketer since 1997, and his industry expertise shows in each post. Whether he is discussing Internet marketing, reviewing an affiliate summit, or sharing his experiences with the latest industry tool, the information is always clear, helpful, and most importantly, engaging. Shawn does a great job of interacting with his readers to make sure all their questions are answered.
"
"
Affiliate Tip was started in 2004 as a place for me to share tips, news, statistics, and resources on affiliate marketing. The audience is comprised of affiliates, affiliate managers, merchants, and networks. I blogged infrequently at first, but I haven't missed a day in many years at this point.

This blog answers the million dollar question every new reader has: Why should I read your marketing blog when there are so many to choose from? Their answer is simple: because of their top notch, hand-picked contributors that you probably won't find anywhere else. The contributors to The Daily Fix come from corporations, small businesses, and agencies, and make sure to bring a different angle in each post.
"
"
The Daily Fix, MarketingProfs's blog, was started six years ago to complement the how-to focus of the rest of the site. On the main site, MarketingProfs.com, you'll find the how-to of marketing. But on the blog you'll find commentary and opinion.
Drew McLellan is one of the world's top marketing and branding bloggers. His 25 plus years in the marketing industry make him a reliable source of information. His blog shows proof of his knowledge, as each post is full of useful information on any marketing topic, including what marketing books to read, what social media platforms you need to be on, and what new strategies you should try.
"
"
Drew's Marketing Minute is intended to be a pragmatic tool for small business owners, marketing directors and anyone else who is hands on with their company's marketing branding and/or social media. We talk tips, trends and field questions with the goal of helping our readers work smarter and be consistently successful.

It's one thing to write great content and put it out there for your readers to enjoy; it's another to interact with your readers. And blog owner Tara Jacobsen does both extremely well. Tara not only enjoys providing marketing advice to small business owners, but also enjoys and encourages comments, discussions, and questions from her readers. Each post provides loads of helpful information, but is wrapped up in a quirky and creative style that will leave readers both informed and entertained.
"
"
Marketing Artfully is a place to find great information about marketing for small businesses, entrepreneurs, and realtors. I started it about 6 years ago as a place to put all the marketing, time management, and social media information that I found in one handy-dandy place. I hope that readers take away that marketing is easy peasy, if you know what you are doing and that, YES - YOU CAN DO IT!
Blog founder Christina "CK" Kerley stands out from the list because she focuses her marketing expertise on B2B marketing. Readers will find helpful information on the latest marketing topics and discussions, including digital media, social media, and even mobile marketing. Christina not only writes relevant and helpful content, but she also delivers it in a variety of ways so her readers continue to be both captivated and informed.
"
"
My focus is to guide B2B marketers on best practices, illuminate new opportunities and connect the dots for them on how to improve ROI and ensure relevance in such an innovative time. I work to offer my readers a mix of videos, papers, blog posts and even slideshows so that they can experience my content and key lessons, in different ways.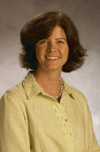 Blog founder CB Whittemore is a pro at writing about marketing. Flooring The Consumer focuses on an array of marketing topics such as the customer retail experience, social media marketing, and the latest marketing news. Her knowledge of the industry is evident in each post, because she'll take resources from the outside world and discuss them in depth
"
"
Flooring The Consumer is a marketing blog about improving the customer retail experience. I launched it in June 2006 to celebrate businesses committed to delivering remarkable customer experiences, and to encourage [flooring] retailers to reinvent how they do business — not just in-store, but online as well — and focus on connecting with customers.
The Tatango SMS Marketing blog is unique from the rest of the blogs on the list because it provides tips, tricks, and advice on text message marketing. This type of marketing campaign is fairly new, and finding helpful information is difficult. Tatango, however, does a great job of providing quality information on text message marketing, in addition to attaching engaging graphics with every post.
"
"
When we started Tatango in 2007, businesses had a ton of questions about text message marketing that weren't be answered by anyone in the industry. We saw this as a huge opportunity to not only answer these questions, but educate small businesses on best practices, go-to-market strategies, and how to successfully manage their text message marketing campaigns. In the end, we hope our blog does two things: encourages more businesses to use text message marketing and makes sure that when they do, they are wildly successful.
Genius.com focuses on "smarter marketing" and helping professionals identify and connect with their best prospects. The Genius Blog is a continuation of that where staff writers can communicate their insight on the latest topics and trends. Popular post topics include: best marketing practices, marketing automation, social marketing and more.
"
"
The Genius Blog was developed as part of an 'Of the People, For the People, By the People' sales and marketing resource center, providing free resources, research, and best practices, while connecting sales and marketing practitioners with industry thought leaders. More than just a blog, this is a one-stop destination for marketers, sellers, and business owners to learn the latest techniques, hone their skills, and share their own successes.

Michael Brenner's blog on B2B marketing offers great insight into the world of marketing failures and successes, as Michael blogs about real-life marketing experiences. Each post offers valuable insight and tips into a variety of marketing strategies. Readers will find The B2B Marketing Insider extremely engaging and informative because Michael is a great storyteller who understands what the marketing audience wants to read.
"
"
I started The B2B Marketing Insider blog in order to share practical tips, ideas, and tools with marketers and business people from the perspective of someone who is living and breathing this stuff every day from inside the business. The focus of the site is on marketing ideas that can generate real results like sales, leads, and higher customer loyalty, with a focus on sales alignment, lead generation, content marketing, search, mobile marketing, and digital and social strategies.
In 2006, the OrangeSoda founders realized that small and medium-sized businesses didn't know how to 'make it' online, so staff members stepped up to the plate and created a site (and eventually a blog) where they could offer solutions, tips and advice on everything related to online marketing. Each writer has years of experience and a solid understanding of online marketing, making the blog a source of great information and insight.
"
"
We started our blog because we wanted to talk directly to business owners. We feel like we have a lot to offer business owners by writing very practical articles. This year we're planning on posting a lot more original research. So stay tuned!

Vital Design does it all: creates websites, professional logos, publicity, and most importantly, online marketing campaigns. Their blog is the place you can turn to for helpful information on all these marketing strategies and more, including branding, tutorials, and news. The staff writers do a great job of covering the latest industry topics, updating the blog weekly, and interacting with readers via the comment section.
"
"
Vital Design, a creative agency in Portsmouth, NH, publishes blog posts about marketing, social media, website design and local culture almost every week. We started the Vital blog in 2008 as a way to share our marketing tips, design ideas, and company culture with our clients and prospects.
Sometimes what makes a good blog is just keeping your readers 'in the know,' and that's what the mRELEVANCE blog does. Staff bloggers cover the latest marketing news and how it affects their customers and readers. Popular post topics include marketing statistics, tips, and events.
"
"
We launched the mRELEVANCE blog to have a platform to educate our clients and future clients on all of the marketing options available to them today. Several different staff members post a variety of news stories ranging from new social media networks to graphics to recent site launches. We use the blog to create a forum to share client news and successes.
This blog focuses on delivering a variety of perspectives from leaders in the marketing industry. Post and forum topics include public relations, branding, marketing tactics, social media, and more.
"
"
Marketers.BlogNotions.com is an offshoot of our larger BlogNotions.com blog network. Each BlogNotions blog delivers a diverse series of perspectives provided by thought leaders in their respective space. We're focused on delivering compelling updates on the latest technologies in the marketplace, discussions of competitive decision making, new ideas for analyzing data, and much more.
Honorable Mentions
The following award recipients are a mix of sites and blogs that also do a great job covering a variety of topics in the marketing industry. Not only do these sites deliver advice via their blogs, but they also provide other helpful marketing resources.
By some measures, Seth Godin has created the most popular marketing blog in the world. In addition to providing priceless marketing tips to his blog readers, he's also written thirteen bestsellers that have impacted the marketing world. If Seth's blog isn't already on your list of daily reads ... where have you been?
"
"
Godin delivers his combination of counterintuitive thinking and a great sense of fun.– BusinessWeek.

Conversation Agent is a source of information for ideas with the hopes that it helps shape businesses. Blog founder Valeria Maltoni offers examples from her own experiences in order to 'connect the dots' for her readers.
"
"
I work with brands to identify the right marketing executions; enroll/build influence; go from buyers to customers.– Valeria Maltoni, blog owner.
The authors at this blog are experienced professionals who know everything about brand marketing, public relations, mobile marketing, and marketing technology. With over a dozen regular staff bloggers, readers are sure to get a lot of great information from a number of perspectives.
"
"
We work hard to provide you with the best resources and advice on marketing in new media.– Marketing Technology Blog.

Rohit Bhargava is well-known in the marketing community for being a great blogger and a bestselling author. Updated regularly, his blog provides relevant insight into the marketing world in addition to entertaining and helpful graphics.
"
"
The Influential Marketing blog focuses on sharing useful marketing, advertising and PR ideas to help anyone promote their business, products or services better. The topics I cover include social media and blogs, the role of marketing in our culture/society, global marketing trends, marketing in a recession, small business marketing strategy, personality and humanity in business and general advertising and PR trends.– Rohit Bhargava, blog founder.
Charlie Cook's blog not only delivers useful marketing advice, it also provides a ton of marketing resources. Whether it's advice in the form of manuals or blog posts, Charlie works hard to provide his readers with the best marketing advice for small businesses.
"
"
The purpose of marketing is to help your prospects get what they want and bring in more business.– Charlie Cook, blog owner.
#20: Internet Business & Marketing Strategy
Andy Beard's blog offers great advice into the marketing world through insightful posts, tutorials, videos, and graphics. Each post is formatted in a way that visually encourages the reader to keep reading. The content is helpful -- but the graphics are even better.
"
"
Andy Beard is one of the very few Internet marketers who are hands on with what they write about. His blog is respected by many bloggers in the community and his expertise seems to cross into multiple subjects. He is a writer that also crosses over to the techie side of subjects as well as the marketing strategy.