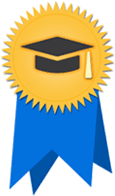 *The Graduation Edition*
13 Entrepreneurial Blogs & Sites You Should Read Before 2013
Now that the diplomas have been collected and the folding chairs have been put away, both high school and college graduates are forced to answer a question they may not be ready to: What do I want to be when I grow up?
To add a little inspiration and words of encouragement to recent graduates, this month's Best of BuyerZone is doing something a little different.
The following are 9 young entrepreneurs and professionals from a variety of industries who have already proven to be masters in their own craft (just check out their blogs). Each has proven that you don't need decades of experience to be able to influence your industry. But what each of these young professionals does have, is a lot of innovation.
Meet the Entrepreneurs & Young Professionals:
Young Entrepreneur and Co-Founder of CrowdControlHQ.com
Calum Brannan's story of success is an inspiration for those who feel college isn't right for them. After less than a year of college, Calum made the risky – yet right – move for himself.
"I dropped out of college during the first year. I've never been able to sit still in a class room. I've always wanted to be out there doing things and learning on-the-go."
What started out as a way for him to document what he was working on, turned into the incredible blog that is CalumBrannan.com is today.
"I've been pleasantly surprised at the amount of people that stop by to see my take on entrepreneurship and social media," he admits. "Hopefully people feel that they can learn something or even better, leave feeling inspired. That would be great!"
Q & A with Calum Brannan
Who is your biggest role model?
My parents have always been a great inspiration to me. As well as hard work, I also take with me my Dad's favorite motto: "You're here for a fun time, not a long time." Doing what you love with passion is important, and having fun while doing it is a fundamental requirement!
Is there a quote you live by?
"An entrepreneur is someone who can jump out of a plane and invent the parachute on the way down." – Unknown
What advice would you give students or young professionals just starting out today?
Find out what you're good at, try a few things, and don't be afraid to get it wrong. Once you've learned what you're good at AND love doing, find a way to apply that to a problem and simply go for it.
Founder of JuniorBiz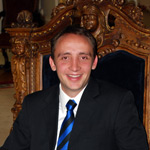 Attended Colorado State University, graduating with a B.S. in Business Administration with a concentration in Management and Marketing.
Nicholas Tart is a "doer." Through his blog, Nicholas strives to help young professionals be able to "do" whatever business goal they hope to achieve.
"I want to create a resource that motivates young people to start businesses and shows them how to do so," Nicholas explains. "I have a purpose, but if my work isn't encouraging young people to make an entrepreneurial change in their lives, then it doesn't mean anything."
JuniorBiz is a great blog for any young professional because each post translates a complex business idea into language young professionals can understand – and do themselves. Nicholas' posts are not only resourceful, but they are encouraging, which is almost more helpful.
"If they're just there to read and learn, that's OK. But I really want them to start something," he adds.
Q & A with Nicholas Tart
Who is your biggest role model?
My parents. They didn't give me and my sister allowances as kids. Instead, we had chore charts where we earned money based on the tasks that we completed. Today, they're two of the hardest working people I know.
Is there a quote you live by?
"Find a job you love and you'll never work a day in your life." – Confucius
Is there a book or blog that inspired you to be an entrepreneur?
Books and blogs didn't inspire me to get started but they do inspire me to keep going. Rework by Jason Fried and David Heinemeier Hansson is the best business book I've ever read. They value simplicity in their company, 37signals, and that comes across in everything they do, including how they teach.
Co-founder of Ridejoy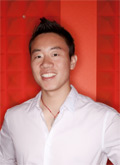 Attended Stanford University, graduating with a B.S. with Interdisciplinary Honors in Biology in 2008, and an M.S in Biology in 2009.
Jason Shen is a risk taker, and readers will quickly learn to be after reading his blog. In fact, the number one business lesson Jason hopes his readers take away is:
"There's nothing to be afraid of. We'll all be dead soon. So go out and do epic sh*t."
For young professionals and hopeful entrepreneurs, the biggest challenge they'll have to face is overcoming their fear of failure. Well, that's what The Art of Ass-Kicking helps you achieve. Each post encourages you to take a leap of faith and go for your business and life's aspirations.
Through Jason's own experiences and obstacles, he's discovered what young professionals need to do in order to overcome their fears. It's simply, "finding a position, industry, or role you're passionate enough about that you would go far beyond the call of duty for. Then do that, every day," Jason explains.
Q & A with Jason Shen
Who is your biggest role model?
My parents, for never discouraging my ambitious dreams.
Is there a quote you live by?
"Some people follow their dreams, others hunt them down and beat them into submission." – Neil Kendall
Is there a book or blog that inspired you to be an entrepreneur?
Guy Kawasaki's Art of the Start. Also, everything Seth Godin has written.
Writer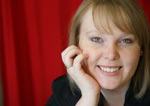 Attended College of William and Mary, graduating with a B.A. in Psychology in 2006, and attended Virginia Tech, graduating with an M.B.A. in Marketing and Strategy in 2012.
You've heard of "business and grind mode," but have you ever heard of "business spirit"? Well, check out Emily Jasper's blog, From the Gen-Y Perspective and you will. Emily pushes herself to work hard and encourages aspiring young entrepreneurs to as well.
"Things don't just happen to people, people make things happen," she begins. "Having an active role in the pursuit of your dreams will make them easier to attain."
Emily's blog helps young professionals by adding insight to common issues. For instance, reading about how to increase work productivity can often be overwhelming. But that's why Emily breaks it down for you and offers insight into what has worked for her, adding more authority.
Her own obstacles and experiences have given her insight into what topics she knows this generation is thinking about.
"It is very important that you keep working and remembering the goals you have" she says. "I may have had a winding road getting to where I am, but the road and the struggles are keeping me going today."
Q & A with Emily Jasper
Who is your biggest role model?
My parents. I grew up in a military family, so we constantly dealt with change. Both of my parents taught me perseverance, hard work, and flexibility, things that I've brought with me through my career.
Is there a quote you live by?
"To practice day by day love, honor, truth." – The Creed of Phi Mu
Is there a book or blog that inspired you to be an entrepreneur?
My business spirit comes from wanting to work hard and do good work. Atlas Shrugged by Ayn Rand is one of the books that has that same message.
SEO Consultant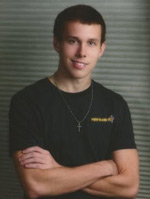 Currently attending the University of Florida for Computer Science.
The world runs on Google. Basically, if Google doesn't know your business exists, then it might as well not. That is why Jon Cooper's blog is extremely helpful for business professionals.
Jon focuses his blog on link building, an SEO tactic that helps your business get to the top of search results. However, unlike some other SEO blogs, Jon helps you do it right.
"The Web is the closest thing to a level playing field," Jon says. "If you're truly great at something, you'll be rewarded for it."
The best part about Jon's blog is that it's easy to understand. He publishes each post with both beginners and experts in mind, making it helpful for young professionals. And Jon can relate to today's aspiring youth; he's only just starting college and has already captured the attention of the SEO industry's biggest players.
Q & A with Jon Cooper
Who is your biggest role model?
My father. His perfectionist mentality is what drives me to continuously refine a lot of my posts & ideas.
Is there a quote you live by?
"A great man shows his greatness by the way he treats little men" – Thomas Carlyle. It shows that no matter how great you are, how you treat others, no matter how small, is what defines you.
Is there a book or blog that inspired you to be an entrepreneur?
It was a combination of a lot of blogs, but the two most notable were the SEOmoz blog and Smart Passive Income.
Communications Strategist and Freelancer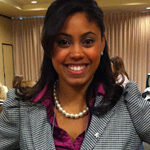 Attended Syracuse University, graduating with a Bachelor's Degree in Public Relations.
Emmelie's blog, More Musings, focuses on two very important subjects for aspiring entrepreneurs: communications and professional development. In any industry, good communication skills are crucial for a startup, and that's what Emmelie's blog will help you with.
"I have made it my responsibility to constantly learn about new tools and tactics that create and strengthen relationships with target audiences," she says.
More Musings is also helpful for young professionals because the topics covered and scenarios explained are based on Emmelie's own real-life experiences, encouraging nothing but real-life advice.
"I hope that my readers can learn from my experiences and current events. The way we improve ourselves is by continuously learning."
Q & A with Emmelie De La Cruz
Who is your biggest role model?
My biggest role model is my grandmother. Currently Michelle Obama is my go-to-girl, however. I ask myself, "What would Michelle do?"
Is there a quote you live by?
"Ability may take you to the top, but character is what keeps you there." – John Robert Wooden
Is there a book or blog that inspired you to be an entrepreneur?
MACs Women, a women's networking group that I currently work with, inspired me to take my freelancing to the next level. Seeing how passionate the women were and how fulfilled they were with their businesses helped me to realize that I had my own calling to answer.
Director of Marketing and Community at Nyopoly.com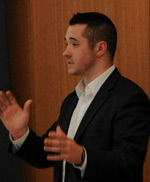 Attended the University of New Hampshire, graduating with a B.S. in Marketing and Management from the Whittemore School of Business and Economics.
Joe Shartzer is a serial entrepreneur who loves to juggle a lot of projects. And the more projects he has his hands on, the more real-life experiences he can share and tips he can offer to his readers.
"My blog is really just an extension of my thoughts; everything from the growing pains of running a startup, to the articles I read to stay up to date, to the music that keeps me going," Joe explains. "Hopefully, it's a little inspiration to go out and build something for yourself."
Joe's blog is younger than some of the other blogs on the list; however, he's no "newbie" to giving entrepreneurs advice. Since graduating UNH, Joe's been featured in magazine articles, contributed to blogs and has a strong social following that speaks to his knowledge.
"It's tough to balance everything you need to get done if you want to be a successful entrepreneur. It's true what everyone says: You better love what you do, because it will become the biggest part of your life."
Q & A with Joe Shartzer
Who is your biggest role model?
I've had the opportunity to work with some great people in my career: Chuck Martin and Jude Blake from UNH, Tim Mueller, my partner at Sharenext Media, and Shawn Harris and Tak-Sang Chan, my partners at Nyopoly.

I learned so much from these people. I think that's hugely important for young entrepreneurs; try to absorb everything you can from those around you that have been doing it longer.
Is there a book that inspired you to be an entrepreneur?
I love Rework from 37Signals, and The Lean Startup by Eric Ries.
What advice would you give students or young professionals just starting out today?
Go out and try to prove your ideas. Take action, get started, and sell. Building an audience is great, building revenue is better.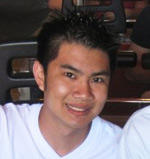 Attended Babson College, graduating in Business Administration.
In business, image is everything. Where you work, how your office looks, and how your employees dress are all judged within minutes. The aspect of your business that is probably the most important for new visitors, however, is your website. That's where Augustin comes in.
Gus is a freelance web developer and entrepreneur who understands how important a first impression is. Musings of an Entrepreneur is his platform where he shares his ideas and portfolio so that readers can understand what works and what doesn't.
"I hope that my blog will inspire readers to take action and do amazing things with their lives," Gus says.
Gus is a great figure for young professionals to follow, whether it's through his blog or social accounts, because he keeps his followers up to date with the latest news and tips in the industry. Only a year out of college, Gus has plenty of entrepreneurship wisdom to share.
"The worst thing you can ever do is to try and craft the perfect plan," he says. "The only real way to ever build anything great is to just take action and learn from your experiences."
Q & A with Augustin Ba
Who is your biggest role model?
My little brother was and will always be my role model. He died of cancer, and it was one of those pivotal moments in my life when I felt like giving up. However, I remembered the courage and determination my little brother had throughout his fight with cancer and it made me realize that if he could go through that and still keep fighting, I could do the same.
Is there a quote you live by?
"The tragedy of life is not that it ends so soon, but that we wait so long to begin it." – W.M. Lewis.
Is there a blog that inspired you to be an entrepreneur?
Techcrunch inspires me every day to stay in the game.
SEO and PR Intern at FreeLogoServices.com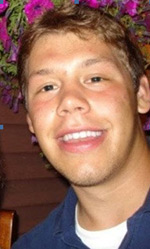 Attended the University of Massachusetts Amherst, graduating with a B.S. in Resource Economics.
Dylan Mazeika is probably the one who invented the term "grind mode." After graduating college in only three years, Dylan kick-started his career in online marketing. Although you can find a lot of his advice on hundreds of other blogs via his guest posts, Startup Champ was his own official debut.
"I have been doing guest posting since December," Dylan says. "Starting a blog, to have some more of my posts on it just made sense. On top of offering some of my own experiences as content on the site, I hope to give some exposure to startups and businesses that are doing amazing things."
Although Startup Champ is in its early stages, Dylan promises that readers will find the same great advice he's offered in each of his guest posts, touching upon important startup topics including: social media, marketing, and SEO.
"The biggest challenge, I can definitely say, would be finding time for everything I'm trying to do," he admits. "After working all day, sometimes the last thing I want to do is sit down to write a blog post about social media networking."
Still, he does it anyways.
Q & A with Dylan Mazeika
Is there a quote you live by?
"Just F#$*ing do it." – Justin Briggs
Is there a blog that inspired you to be an entrepreneur?
Techcrunch is a great blog that is constantly featuring new startups, businesses, and technologies. It's great to check out the blog and read about 3 or 4 really cool businesses that have just gotten funding, and that you know would be awesome projects to be a part of.
What advice would you give students or young professionals just starting out today?
Read; plain and simple. If you want to figure out what people are doing and how they're being successful, you can find plenty of resources online.
Meet the Entrepreneurial Blogs & Sites:
At one point of each of these entrepreneurs' lives, they turned to a site or blog for a little bit of guidance. Well, we've researched and found 4 great blogs for young professionals and entrepreneurs.
Each of the following blogs provides valuable tips and expertise on an array of entrepreneurial topics, including funding, branding, startups, and more.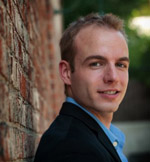 Jared O'Toole and Matt Wilson founded Under30CEO.com back in 2008, with young entrepreneurs in mind. This media company hopes to inspire young professionals to look at starting a business as a legitimate alternative to finding a traditional career. In addition to inspiring young professionals, Under30CEO.com also provides valuable resources and content that helps entrepreneurs along the way.
"
"
"We hope that readers of the site not only find advice and resources to successfully build their business but maybe, even more importantly, use the inspiration to take that leap and get started. We aim to highlight young people out there doing and making impact in a variety of industries to motivate and show people in any situation what's possible.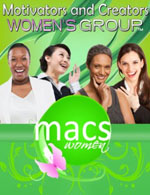 Motivators and Creators (MACs) Women's Group is an online resource dedicated specifically to female entrepreneurs. Founded in 2009, this site has continued to support women via their blog, monthly meetings, and annual summits. What makes this entrepreneurial site unique is that the focus is on building a supportive community, and from there, aspiring professionals can thrive in business.
"
"
Readers discover useful information for running a small business by joining MACs Women's Group. MACs Women's Group offers networking and marketing opportunities, key resources and collaboration with successful women in business.
Think Entrepreneurship is a blog that offers tips, advice, and inspiration for young professionals and entrepreneurs. Blog owner Pete Sveen thinks readers find it extremely helpful because the content covers all stages of the entrepreneurial journey. In addition, Pete makes sure to include interviews with successful entrepreneurs as a way to share real startup stories and business advice.
"
"
I started the Think Entrepreneurship site because I wanted to help and inspire other entrepreneurs. I hope readers of my blog learn that anyone can start a business and do what they are passionate about. I'd like it to ignite a little entrepreneurial spark in people that inspires them to take their idea and turn it into a reality.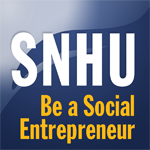 Southern New Hampshire University reaffirmed its commitment to its Social Entrepreneur Bachelor of Science program with the development and launch earlier this year of Be A Social Entrepreneur. The website offers a platform to raise awareness of social entrepreneurs worldwide and foster learning and inspiration. In addition, the blog offers even more, including, "The Social-E Six," which features a six-question profile on social entrepreneurs throughout the world.
"
"
Each story we tell and topic we focus on celebrates the good work that people are doing throughout the world as they use innovative approaches to solve problems that affect society. We hope our blog will provide inspiration to others and offer a learning experience as well.
– Pamme Boutselis, Content Director, Marketing & Communications at Southern New Hampshire University
Congratulations to all the bloggers selected. Don't forget to collect your Best Entrepreneurial Blogs & Sites Badge!