Locating an E-commerce Website Builder
One of the key decisions to finding an E-commerce website builder is whether you will use someone in-house or outsource the job to vendors. Even though website creation may seem like a simple task, it can make or break your site's conversion rate. The usability and accessibility of your website can attract or turn off a customer in a second; with the click of a mouse, a customer can exit your website and move on to your competition.
Answering a few basic questions before you start will help you determine how to select the appropriate E-commerce website builder for your business.
Who will you hire to be your E-commerce website builder?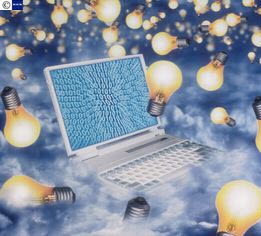 In most cases, you can do the initial configuration and setup yourself or hire E-commerce website builders through a vendor.
If you have qualified technical staff available, you can save money by designating one of your employees as the E-commerce website builder who will perform the development in-house.
For businesses just starting out in online sales, the best option is to hire an E-commerce website builder from a development firm or as a freelancer. This is also a better choice when extensive integration is involved.
If outsourcing website building is your only option, keep in mind that prices will vary greatly. Prices may fluctuate if you have an existing website that needs design versus requiring a brand-new website built from scratch. Prices will also depend on the complexity of web design and programming needed.
The hourly rate for a qualified free-lancer is $20-$100 per hour. Always look at the past customer reviews of the candidates. If you go with a free-lance expert consults the hourly rate could be $50-$299 an hour. If you should hire a web design company you can expect to pay anywhere from $75-$150 per hour.
Who will host the E-commerce software?
For small companies without dedicated IT staff and those who are just testing E-commerce, hiring an E-commerce website builder from an external company is probably the best choice.
Total E-commerce software prices may include a setup fee or purchase price estimated as low as $50 per month, a monthly subscription estimated at $70 per month, and an average 1% sales commission charged by third-party hosts like Yahoo! Stores. If your business doesn't have in-house technical support, a monthly or lifetime tech support plan can be purchased with applicable fees. You also need to make sure that whoever you choose can align your site with a payment processor for accepting major credit cards and keeping you CPI compliant.
If you already host your own website and have technical staff to build and maintain the site, you can host the software yourself: You buy and install the software on your own servers, purchase an SSL certificate, and integrate the store with your website. Be aware that even if you host the bulk of your website internally, you can still outsource the hosting of the E-commerce sections. This split will be transparent to site visitors.
Hosting it yourself gives you greater control over the customization and integration of the online store with the rest of your website. However, it can take a lot of time for an E-commerce website builder to construct a website, even if you start with a packaged E-commerce solution. Plus, ongoing maintenance can be a drain on your internal resources. Outsourcing it reduces the burden on your staff but may result in less flexibility in appearance and behavior.
Who will maintain the catalog and manage orders?
As with hosting and initially creating your site, you can maintain the catalog on your own or through an external company. In most cases, it's better to manage your catalog in-house. This doesn't require technical expertise - with the right interface, any computer-savvy employee can handle it. You should, however, look for an online interface that's easy to manage.
Doing it yourself is cheaper in the long run and allows you to be more flexible. You don't want to have to call your E-commerce website builder every time you want to change the price on one of your products.
Clearly, there are limitless options in website building and design for your E-commerce store. Choosing the right website builder can provide you with a trustworthy, long-lasting partnership to create a profitable website that customers will return to again and again to purchase products. Basic criteria for choosing a reputable website builder include design skills, available services, past customer references, and competitive pricing.
Ready to Compare Ecommerce Website Design Price Quotes?