Answering Service: Benefits For Small to Medium-sized Businesses
Every business faces customer support challenges. You may find yourself too busy to keep an employee on the phone all day, while working hours may not mean 9 to 5 for many people. Are you alienating your clientele by forcing them to send an email or leave a message at most times of the day?
Live answering services could help your company avert the problems created when customers can't get a human being on the line.
Improves the perception of your business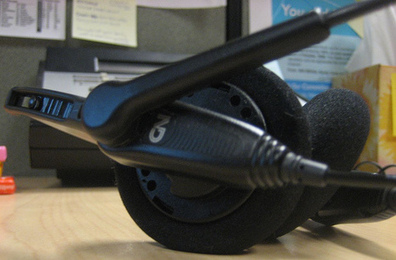 You present an image of accountability. For people who text and email all day, picking up the phone means they have questions they want answered immediately. Examples may include data you have not yet posted on a website or issues that come up when using your product. Either way, when the customer picks up the phone and dials, there is a real reason. Having live answering services acknowledge their problem - even if it is not fully rectified - makes your business seem accountable.
You can save customers. An angry caller can be unreasonable and, at times, misguided. An operator can calm down a customer in this state of mind and find out the reason behind the problem. Were there mistakes in the product's instructions? Did accounting accidentally bill additional charges? In cases like these, customers are bound to get upset. Having a live operator talk them down and start solving the problem can help you save customers and avoid similar mistakes in the future.
You put a trained professional on the job. Small business owners often delegate customer support to employees they think are best for the job. However, that employee will not have the same training operators working for live answering services get. Professional customer support operators are adept at handling calls of every kind. When you have this type of expertise on the job, it takes the pressure off your employees who have been working outside their skill set. Plus, you will be giving customers the qualified attention they deserve.
You present the image of a modern, forward-thinking company. It should not be a surprise that many of your customers work beyond 9 to 5, or work in an entirely different time zone. By staffing live operators 24/7 every day of the year, you're telling them you understand their lifestyle and respect their input. Giving clients this impression can only mean good things for your company in the long run.
Many businesses rely on answering services to "staff the desks" in the hours when the business has closed its doors. Whether it's the middle of the night, a weekend, or a holiday, having a good answering service can help a business maintain its reputation for openness and outreach to customers. During the day, many businesses use sophisticated call center and automated call services to route callers to the appropriate agent or staffer; answering services fill a similar role for the times when in-house workers have all gone home.
Features of the best
The best answering service systems use a similar approach to the automated hosted call center systems that help customers during open hours. Those providing answering service can draw on a combination of software and human responses to get callers more information about "what to do next" or any other questions they may have relevant to business operations.
Superior answering service systems also include automated knowledge of a caller's time zone and other geographic information to provide the right response any time of the day or night. Where businesses operate internationally, multilingual support in an answering service can also be valuable.
Security is also a major concern for answering service models in many industries. Because the data that companies collect from customers is so highly guarded, and businesses are either required or expected to meet high standards of security, top vendors offer key safeguards and data security systems to prevent unauthorized access to what goes on within the vendor's office or anywhere else that data can be vulnerable.
Benefits for small to medium-sized businesses
You may have a team answering phone calls for your business, but the high volume of calls increases the risk of missing some important calls. This translates to missed opportunities, deals, and sales. Here enters the answering service to help you out:
Voicemail leads to hangups and lost income. You might have experienced waiting on the phone line yourself when you try to buy something or inquire about a concern. Making a customer wait for several minutes is very bad for business. Virtual reception services can help you avoid lost revenues by promptly directing calls to the right department or immediately resolving customer concerns. Make your customers happy and you can be assured that they will keep doing business with you.


Staying organized and promoting growth. Small businesses may not have the facilities to house more employees who will handle more phone calls, but you can always outsource such services to professionals who are well-trained to represent your company. They will be the front door to your office and the front line to better sales numbers.


Be open 24/7. If you are like most businesses, you operate between 8am to 5pm but want to be there for your customers even before and after hours. You can do so by tapping the services of a virtual office staff. They can serve your customers and resolve concerns even in the wee hours of the morning. This makes customers feel very important, and good customer care is always great for any business.


Increase productivity. When you hire an answering service, you can maximize the talents that you have in your office. Your staff can be more productive without having to worry about handling phone calls. They can focus on their tasks, be more productive, and come up with more ideas to help your business grow.
If you are growing faster than your call volume, or simply want someone there to answer the phone after hours, consider an answering service. It may just help your business get a leg up over the competition. It is not an expensive proposition and BuyerZone can help. Considering the fact it can help your company's image and help you retain customers, it is an option for you to explore immediately.
Ready to Compare Call Center Services Price Quotes?