Best Practices for Customer Management and Building Profitable Relationships
Excellent customer management will be your X factor in a very tough market. Tapping call center services can help your company build a good relationship with your customers. It means a lot to your customers when you're there to help them with technical difficulties, general inquiries, billing concerns, and other complaints. Happy customers will translate to more transactions and more profit for your company.
Here are the best practices to help you build profitable relationships with your customers:
Formulate a customer-oriented vision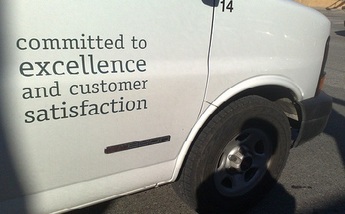 A clear vision of how you can satisfy your clients' needs is a crucial ingredient to excellent customer management. Emphasize your vision during worker orientations, training workshops, and feedback sessions.
The customer first approach
The results of a customer-first strategy are clear. Instead of fielding a call for negative feedback coldly, a good listener can reverse the customer's bad experience. A complaint arrives at your customer service department because there's a major issue. These moments are crucial, and if they're not handled properly they can result in lost customers.
However, if you have trained professionals on hand to hear what the customers are saying, you'll keep your customer and learn how to improve your business strategy at the same time.
Properly trained support teams know how to take notes on a customer's complaints, and when to route the most dissatisfied callers to supervisors. Most of these decisions have to be made in a moment, so it's easy to calculate the value of a skilled call center team. If that call gets forwarded to voicemail or sent to an operator who lacks the ability to represent your company's vision, you'll be in trouble.
Lessons from successful customer first companies
Even owners of wildly successful companies will be questioned when investments in growth eat into profits. Yet thinking beyond the next month or quarter is essential to an expanding business.
Do you know the reason why your customers aren't coming back?
Without an ear to the ground, you won't know where you're succeeding and where the process breaks down. This information comes from customer feedback. A product that breaks after the warranty ends might not have to be replaced, but if customers keep giving negative feedback about the lifespan of your goods, you can be sure your customers' loyalty is wavering.
Engage with your customers through social media channels. Know the challenges they encounter and what they need to solve them. You can also offer helpful tips about your products or services through your blog and encourage your customers to comment.
Track the complaints and compliments you receive from your clients. Observe any patterns and adjust your business practices accordingly.
You also can research trends in the market today to know what people are looking for. Use this data to plan how your company might expand its line of products and services.
Call center professionals might not be able to do everything for a growing business, but they can tell you what your customers are saying. Once you know how to keep them coming back, you'll know how to increase profitability and find success for the long term.
What do companies with successful call centers have in common?
Case study number one: Division of Labor
The first call center story is from a continuing medical education unit at a major teaching hospital. This department hosted classes, seminars, webinars, and resort courses on health topics. This way, health professionals could receive required licensing credits and learn new trends within their fields. Initially, only one person was in the unit to answer phones, and all other callers were routed to bigger departments - where, quite often, nobody knew any specific program information. Busy doctors were put on hold or routed around the office in a lengthy quest to find somebody who could answer specific requests.
But once the hospital formed a call center and hired additional staff, duties were clearly outlined. Afterward, central office personnel handled class registrations over the phone, collected and compiled survey data, and fielded complaints. Suddenly, doctors had a well-organized, responsive team to turn to for their information.
Case study number two: Fast Response
The second call center story is that of Chef Knives to Go, a global provider of knives and knife accessories. Before hiring a call center, the owner was too busy to handle all the calls that came in to his company, so customers often had to leave voice mails. By the time the owner called back, many would-be customers had already made purchases from his competition. What's more, time on the phone was eating into his ability to market and run the business. He hired a call center to field questions and requests, and solved both problems at once.
These are two vastly different companies, in different industries. But the fundamentals of good call center solutions were the same, both in technology and service operations. These businesses know that call centers are a vital extension of customer service, and that an initial phone call can set the tone for future relations with the customer. While a product or service might appeal to consumers' common sense, good customer service will win their hearts.
Ready to Compare Call Center Services Price Quotes?