Advantages of a Virtual Call Center When Blizzards, Tornadoes, or Hurricanes Strike
A virtual call center is a necessity in business today. With cloud-based technology, a virtual call center eliminates the need and expense of hardware, IT staff, administration and set up costs for your business. This easy, fast, and cost-effective solution can be launched from anywhere.
The virtual call center replaces an additional call center staff, and provides your business with a competitive edge in the market place. There are many reasons why adding a virtual contact center can be a crucial ingredient in your recipe for success.
Streamlined service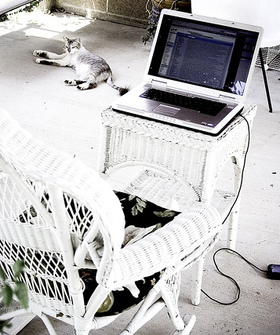 Not every work day is blue skies. Make sure your employees are prepared.
For businesses operating on a 24-hour a day, seven days a week schedule, business continuity is crucial to their success. When weather or other catastrophes interrupt your business, your local customers may understand, but your distant client base may not.
In this situation, having a virtual call center will give you the genuine geographic diversity necessary to keep your business is up and running while you recover. An improved customer service experience, holds immeasurable value in business, and is essential in reducing operational costs.
Full Access
Our technologies today allow a virtual call center to have a flexible setup, where its agents are spread across different states, cities, or countries. This dispersed workforce provides your business with the peace of mind that your needs are covered in the event of a hurricane or other event that might normally disrupt your business. Your virtual call center, staffed with trained professionals, will be readily available to satisfy the needs of your customers. In addition, access to centralized reporting, administration, and support is key in choosing this business solution.
Support when needed
Virtual contact centers are generally staffed with home-based representatives. Drawing from their pool of local talent in all corners of the United States and the world, virtual call centers can increase the number of agents, as needed. Extra office space and additional employees are not necessary when you sign on with a virtual call center. A simple phone call or email is all you need to add a front man to your business, when you need one.
Stay connected
Data centers are distributed throughout the world in the same way as the available trained professionals. Data hubs, equipped with a reliable power source and backup generators, allowing them to remain unaffected by weather emergencies or other disasters.
With unpredictable weather conditions affecting businesses, daily, a solid business plan includes continuity strategy. Plan ahead and explore the options a virtual call center can offer your business.
Ready to Compare Call Center Services Price Quotes?