Benefits of Choosing Cisco Hosted PBX Services
If you think about years gone by and the frustration that you may have experienced when contacting companies with automated phone services, you probably think that there is no way that you would choose this for your own business.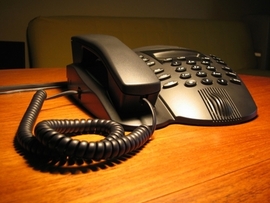 However, with new technology and advances, the way of the past is literally dead and small business phone systems have improved by leaps and bounds. One of these systems, Cisco hosted PBX services, have many benefits and features that will certainly bring a big advantage to small businesses.
Company history and branded services
The Cisco brand was established in 1984 by two members of Stanford's IT department when they became aware that switch and routing technology at the time was unaffordable and function limited at the time. Since then, Cisco has grown into a multinational, publicly traded company with many solutions to fit various size businesses.
Cisco's solutions cover the following for small business;
Routers and switches- Cisco routers and switches route and redirect packets across a network, connecting devices such as wireless access points (APs), IP phones, and computers.


Security and surveillance- Cisco develops and manufacturesIP cameras, data and network security such as firewalls.


Voice and conferencing- Cisco VOIP phones and gateway-systems, WebEx, video conferencing lead the world in affordability and functionality.


Wireless- As mentioned before, Cisco provides AP solutions which enable their WiFi Access points to provide affordable and stable wireless networking.


Network storage systems- Cisco offers data storage in the form of cloud based or traditional, on site storage methodology.
What are the great features of Cisco hosted PBX services?
As mentioned above, there are Cisco hosted PBX services that can work for a small to medium business. Some of the features that are included in this type of small business telephone system are:
The ability to allow videoconferencing
Mobile soft phones that can be used by employees who are connected to the main office remotely or for those employees who are regularly out of the office
Voicemail, which is a very important part of customer service
Database queries that you can perform very quickly
Customer information at your fingertips
Benefits for small businesses that choose Cisco hosted PBX services
In addition to the wonderful features of the Cisco hosted PBX services that you will find, there are many great benefits as well:
You will experience increased productivity when connecting this service with your current system. For example, you will be able to effectively use programs like Cisco Unified CallConnector that will provide information such as caller location and status.


Your entire business can be reached at a single number when you use Cisco hosted PBX services. This is important, as customers may be working with a number of employees at a time. They also may not know exactly which employee they need to speak to, so calling one number and being directed makes sense.


The interface for this system is extremely easy to use as well as install. All of your employees will be able to effectively use it in order to bring up the level of efficiency in your small business.


Just because you start as a small business doesn't mean you will remain one. Many businesses are able to grow from small to medium to large businesses, and this system from Cisco will be able to grow right along with you.


The system is low cost, has many features, is easy to administer and can be easily maintained.
Cisco is a name that is well known and often worked with. Their solutions are installed all over the world making them one of the most prolific network solutions in the country, if not on the planet. Knowing this makes Cisco an obvious choice and increases the ability of a business to shop around for equipment and installers within the Cisco world of products and services.
Ready to Compare Hosted PBX Phone Systems Price Quotes?