IVR Systems Provide Wealth of Call Data
Effective marketing can make or break a business, and good, relevant information is the ideal foundation for a marketing strategy. But did you know that you can get incredibly accurate marketing information from call data provided by an interactive voice response, or IVR, system? Here is a list of the types of information an IVR system can provide.
IVR marketing data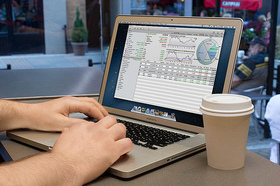 Caller identity. You know an individual is interested in your company's product or service if they are calling you. If you set your system up to collect each caller's name, mailing address, call-back number, and email address, you have a ready-made contact list of potential customers for your next marketing campaign.
Caller interest. Your IVR system can collect data on details about the caller's requests. If you know what types of information callers are interested in, you can gauge interest on specific offerings from your business. Your company can then use that information to focus marketing around those parts of your business, or gain ideas for how to present itself to potential customers.
Caller profile information. Your virtual call center can use IVR to collect data on callers who do not have accounts with your company. Your marketing department can then focus on potential customers from the IVR-determined demographic groups, such as location, age, gender, and any other demographic information normally provided during account setup.
Caller screening. Extend your demographic research via your interactive voice response system with qualifying questions that sort callers into demographic groups. This helps get callers to the right customer-service representative, collects data, and helps your marketing department qualify, or determine eligibility, for your organization's services before investing in advertising to a group that won't pay off in the end.
Caller satisfaction. Set your IVR system to end calls with a request for a brief poll or customer satisfaction survey to determine if the caller was satisfied. This tells where you need to direct more employee training or invest more in quality control, and your marketing efforts can mention your company's new and improved service or product in future marketing campaigns.
When shopping around for an IVR system, make sure the interactive voice response system you choose offers data retrieval. This type of reporting means you get data that you can use in marketing and to plan future IVR enhancements, such as better auditing and more accurate performance reports. The call data your business collects from your virtual call center can guide your marketing efforts and help you take your company to the next level.
Ready to Compare Interactive Voice Response (IVR) Price Quotes?