Simplify Employee Notifications with an IVR System
Employee notifications for a large group can present a challenge when a message needs to be shared quickly. Not only will you want to have a system in place where you can relay the message without delay, but you will want to make sure that everyone on your team receives accurate details. In an emergency, an interactive voice response (IVR) system can be used to convey the required information to your team in an efficient manner.
It's incredibly time-consuming to dial each employee's number and have a conversation or leave a message. For example, if you need to get word out that your workplace needs to close due to the weather or another emergency, you want to make sure that your staff gets the message right away. Taking the time to dial individual numbers is not the best use of your time when you can use a voice-broadcasting system instead.
Voice broadcasting for employee notifications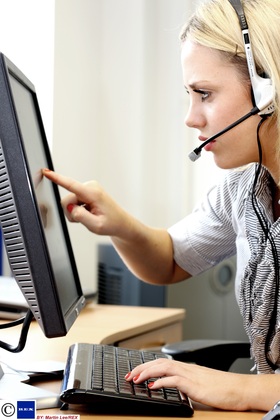 An outbound IVR system can deliver the message to all of your employees quickly. It can be personalized to fit the circumstances as required. This system can be used to provide your employees with specific instructions and updates if an emergency occurs.
Since it is interactive, your employees have the option to be connected to a live operator if they have questions or concerns. You can also opt to have separate messages depending on whether your announcement is answered by your employee or if it goes to his or her voice mail.
Setting up a call campaign Is an easy process
Setting up a call campaign for employee notifications is not a difficult process. You don't need to have experience with coding to be able to do it. Typically, the process is as follows:
Upload the phone numbers
Upload the prompt files
Click "run" when you want to start your campaign
View the results
Reports an important part of the voice broadcasting process
Once you put the IVR technology in place, you may want to give it a test run and review the report your system generates. If a real emergency occurs, you'll want to make sure you can reach as many of your employees as possible. The report will track the following:
Number of calls made
Total calls answered
Number of unanswered calls
Number of messages left on voicemail
Total number of hang-up calls
Call-completion percentage
Consider your options carefully when choosing a system for outgoing calls for employee announcements and notifications. Test a system to make sure you feel comfortable with it before you need to broadcast a message to all workers.
Ready to Compare Interactive Voice Response (IVR) Price Quotes?