CRM and IVR Integration Helps You Get the Most Out of Your Setup
IVR has become a business necessity for enterprise level and small to medium business. But you should realize that IVR offers quite a few benefits beyond no longer needing a receptionist or full-time operator.
Managing the customer
Customer relationship management (CRM) integration can play a fundamental role in your business on many different levels. CRM software will provide you with the opportunity to know what the results of any given customer interaction might have yielded as well as a high level, aggregate view of your business practices. Sales calls and even representative productivity can be monitored and tweaked using the data collected from customer relationship management software.
When used in conjunction with an IVR, one can see how the calls were routed, what percentage made it to the caller's destination, how many calls were abandoned and what the end result of the calls that went through were.
Manage your team better
Customer relationship management is not the only way to use data gathered through your IVR. For example, knowing you have long hold times that you need to resolve is a far cry from knowing what your average call time is, when your peak call times are, and how many dropped calls took place during that time.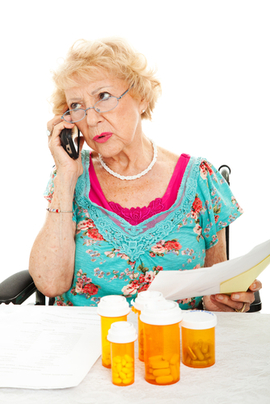 In essence, CRM databases provide the raw data needed to determine how many representatives you should have had on the phone, allowing you to make adjustments for the future.
Automation options expanded
One option an IVR can provide is the ability for customers to participate in "self-service" functions. This benefits healthcare businesses tremendously. For instance, prescription reorders and scheduling appointments can all be taken care through IVR. This greatly reduces incoming calls that have to be handled by real-life personnel. Some companies offering technical support services have even used IVRs to answer their FAQs.
This type of anticipatory service helps take over quite a bit of the day-to-day repetitive functions associated with some incoming calls. A properly set up IVR can curb call levels for your representatives and allows for the customer to rapidly get the answers they need without waiting in a call queue.
Ready to Compare Interactive Voice Response (IVR) Price Quotes?