The Importance of PCI Compliance For IVR Systems
Although online shopping has surged in popularity over the past few years, e-commerce has traditionally lacked live help to assist customers with their purchases. Historically, that has held retailers back: according to a survey by IMShopping, 77% of respondents said that when they shopped online, they wanted to talk to a human being before making their purchase.
In the past, the only way businesses could provide this service was to hire staff to field customer phone calls, which is an expensive proposition. But today, thanks to digital phone technologies, you can implement solid assistance programs without breaking the bank.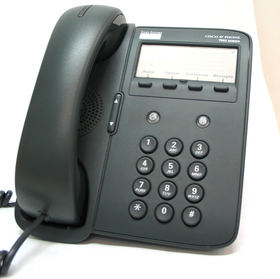 The importance of integrated voice response systems
Integrated voice response (IVR) systems allow companies of any size to handle large numbers of calls. Essentially, IVR systems are automated attendants that provide customers with crucial information. For example, an IVR system can be used to automatically answer common questions about shipping, returns, and hours of operation.
Online shoppers may be on the verge of a purchase, but want to get a few key details confirmed before they click "buy," and a phone system can provide the information they need. By having an automated attendant provide standard information, you can still make that sale. Meanwhile, you greatly reduce your overhead while freeing up internal staff to handle more complex matters.
Although IVR systems are designed to address routine questions that do not need to be handled by an operator, sometimes customers will have to speak with a human being. In these situations, an IVR can be used to direct the customer to the appropriate agent.
For example, if your company offers free support for items under warranty and paid support for items out of warranty, an IVR can be used to verify which callers qualify for free support. Rather than having an operator collect billing and product information, customers can be greeted by an IVR that can verify a warranty status and route the call accordingly.
How to integrate live help on your websites
IVR systems are powerful yet simple to set up. Thanks to cloud technologies, you can easily implement a modern digital phone system with a minimal investment in infrastructure. All you need is a high-speed Internet connection and a solid set of IP phones for employees.
Vendors such as Avaya offer a variety of hardware phones. An alternative to buying hardware is to use software phones, which are simply programs that allow employees to make calls through their computers using a headset and Internet connection.
Once you have your phones in place and a service provider picked out, you can easily implement live help systems on your website to ensure that your customers are always able to get assistance when they need it.
PCI compliance
When taking shopper's information over the phone, practicing PCI compliance is a must, whether in person or via the IVR. Such phone systems can be valuable to businesses because they allow companies to slash overhead while freeing up employees to pursue more critical work. On the surface, IVR systems might seem secure out of the box, but just like traditional computer networks, they need to be secured properly for payment card industry (PCI) compliance. Although securing your IVR systems can seem like a daunting task, it is possible to secure even the most complex systems with ease.
What is compliance and why does it matter?
Compliance is a critical topic for all businesses in today's digital society, because nothing can destroy a company's image faster than a data breach. In a nutshell, PCI compliance is a set of guidelines created by leaders in the banking industry that determine uniform measures to be taken by all companies that handle credit card information. Every year, businesses subject to PCI standards are required to fill out a standard evaluation form certifying that they're taking all necessary security precautions to protect customer information.
IVR systems might seem exempt from PCI standards because the data is sent over the phone. But when using voice over Internet protocol (VoIP) technology, the data is being sent the same way as if the user were sending it through a computer. And increasingly, IVR systems are used to collect credit card information and PINs -- in place of having a human manually process the information -- to provide an added level of privacy and security.
This automated approach is vital to improving PCI compliance because in many situations today, customers often prefer to avoid handing sensitive information to strangers, even if it is with a well established company. Additionally, while transactions can be keyed in by humans over the phone, sometimes a rogue employee will use information maliciously -- either for identity theft or simply making fraudulent purchases. An automated process helps keep this data in the control of fewer people, and enhances security.
Fortunately, many VoIP providers have encryption and privacy features built in, so the task of ensuring compliance is not too difficult. Many PCI guidelines require simple, common-sense measures such as restricting access to sensitive information, encrypting data when it is in storage, and only storing transaction information (such as a card's CVV code) until the transaction is complete.
How to pick a compliance vendor
Because PCI is a stringent industry standard, business professionals can reference the officially approved PCI scanning vendors list from the PCI Security Standards Council, and use business sites such as BuyerZone to gather further details about high-quality vendors. Aside from this critical step, it also is important to ensure that the vendor you choose is experienced with handling IVR systems.
Ready to Compare Interactive Voice Response (IVR) Price Quotes?