How Speech Recognition Software Enhances Your IVR
Speech recognition software has developed into complex systems that are used in many industries, but are perhaps most commonly associated with companies' customer-facing phone systems. In fact, this software is now a typical part of interactive voice response (IVR) systems, which have improved the efficiency of businesses while making it easier for customers to get information.
In its simplest form, an IVR involves customers receiving a pre-recorded message that directs them to the department or area where they need to go. However, a more complex system uses voice recognition to turn the system into a two-way conversation. This allows businesses to use their IVR for even more options.
Providing personal information
One of the benefits that voice recognition provides is getting information from the caller before they are routed to a live person. It may ask for name, address, account number, or other identifying information that can be given to the person who will answer the call.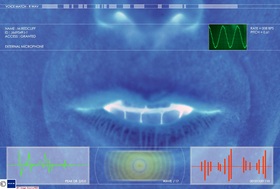 Providing this information allows the representative to pull up the account and have some background information before they connect with the customer. This saves the customer and representative time, and eliminates the potential frustration of having to repeat information more than once.
Changes in speech recognition
Early developments of voice recognition were limited to discrete speech. This was a type of system that only recognized words when they were spoken separately and slowly. The software evolved into continuous speech systems where speakers could talk normally as long as they were clear in their wording. Most modern systems use continuous speech.
There are two main types of software. The first is called "small vocabulary/many users." With this program, the software can learn to understand a wide range of accents and speech patterns, but it only recognizes limited words and commands.
The second type is "large vocabulary/few users." This system allows you to communicate with a wide vocabulary but it is limited to recognizing only a few voices. This type of system is often seen in internal use where only a few users will be working with the program.
Voice recognition software has been integrated into IVR systems for many situations. It is often used when customers are seeking information such as a credit card balance or flight information, or other actions such as refilling prescriptions. It can also be integrated into sales by allowing the customer to complete an order without waiting for a live person.
IVR systems have made it easier for businesses to provide information and meet customers' needs. Speech recognition software has taken IVR to a new level by improving the customer experience with automated systems.
Ready to Compare Interactive Voice Response (IVR) Price Quotes?