How Call Recording Can Benefit Your Business
When it comes to quality control and improving training practices within your business, one of the biggest benefits of using a digital phone system is its call-recording capability. Today it is impossible for management to keep close tabs on every employee throughout the day. Whether it is running a call center for sales staff or providing general support, it is vital to implement spot reviews to ensure that all employees are operating efficiently on their phone calls.
Benefits of recording calls
Recording systems can greatly improve your business by allowing you to ensure that all employees are addressing customer needs and are using their time effectively. While many companies often use recordings to improve employee operations, another benefit of recording calls is having a solid record of what is said during mission-critical conversations such as negotiations and project-planning discussions. You can also use recording to ensure that no one misses a detail when they're taking notes of a conversation.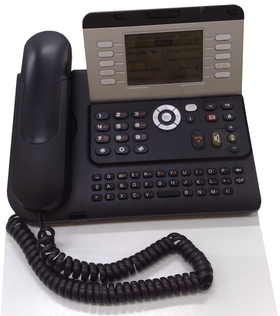 Monitoring interactions between customers and your interactive voice response (IVR) systems is another major benefit of such systems, because automated systems often need to be tuned to ensure that they fully recognize customer requests — constantly having to repeat a choice is a guaranteed way to cause customers to switch to a competitor.
How To implement call recording effectively
Although recording systems of the past were difficult to implement, today's digital technologies make it easy to extend the power of most phone systems. The first step for implementation is to ensure that your business has a proper digital phone system already in place. If your business phone already has an IVR system, then chances are it supports recording out of the box.
Today, finding a digital phone system is crucial because they are easier to maintain and often can easily have features added. BuyerZone has an extensive guide you can use to improve your purchasing decision regarding IVR.
The second step to implementing recording services is to ensure that you have a proper integrated voice response system to ensure customers are directed to the people who are best able to assist them. While IVR systems have many purposes, one of the most common usages is allowing companies to free up staff to focus on specialized tasks rather than constantly routing callers from department to department. Another crucial feature of IVR systems is that they can notify callers that call-recording systems are in use, to ensure compliance with federal and state regulations.
Ready to Compare Interactive Voice Response (IVR) Price Quotes?