Key Questions for Purchasing an IVR
Interactive voice response (IVR) systems are the modern evolution of the old business answering service. Technology now allows these systems to be robust, integral parts of your business, swiftly identifying customer data through voice recognition and logging their information or answering questions.
However, purchasing an IVR from the right vendor is important: Not all providers know what they are doing. Narrow down your options by asking the right kinds of questions.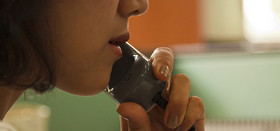 Cost and quality questions
How will you set up the system? Setup is a key part of the IVR deployment process. You need to know what software and hardware is included, and what initial fees you need to pay. Finding an installer (preferably one recommended by your dealer) is a great best practice. Recommended installers have experience in the type of IVR you will be purchasing and can address software and hardware considerations.
What can I expect from customer support? Ideally, 24-hour service would be great. Not all vendors offer it, but try to find those that do. Also, ask about multiple channels. Are customer-service people available to chat with? Email? The more options, the better.
Do you offer customization options? Purchasing an IVR is a big step for any company, and you need to make sure it will offer exactly the solutions you need. Can you record multiple responses for various situations? Can you choose exactly what type of data to recognize and collect? Being able to customize to the extent your business needs without having to change your normal call flow is crucial; stopping short of reaching the desired result defeats the purpose of an IVR.
If there is a contract, what is the cancellation process? Does the contract lock you in? Do you have to pay a fee to cancel? What charges may apply to any sudden changes or switches to a new vendor? You need to know your exit options as well as the price of service.
Strategic and detail-oriented questions
How easily can I update my system? In house IVRs can be updated in a moment's notice, but offsite, or hosted IVR services can often take a while to make changes when asked. Can your service quickly change what your IVR system says and have those changes made that same day? This is key for solving problems and making sure that systems reflect changing promotions or can clarify points for confused customers. If you need to make a change, it should be immediately evident.
What software does your solution support? This is an IT question but remains vital for good service. Your software and business lines need to work flawlessly with the IVR system. Get the details on this step to help your decision.
Do you have any improvement-rate or call-rate data? Ask for case studies or some other form of data that shows improved results in your industry or from a similar company. Seek out proof that this IVR solution can really make a difference. Also, if you have an analytics solution in place, make sure you can export data from your IVR, otherwise manually downloading data and then uploading it can be laborious, if the data is even compatible at all.
These are good questions to start with, but many others remain depending on your business needs. Remember, the ultimate goal of an IVR is to leverage resources so that those who need to get calls get them and others are free to perform their daily tasks. Any solution that complicates your business landscape or does not fulfil this role without a complete overhaul of how you do business might not be worth the effort.
Ready to Compare Interactive Voice Response (IVR) Price Quotes?