Introduction to Interactive Voice Response (IVR)
Routine requests for information make up the bulk of incoming calls to many call centers, eating up resources that could be better spent handling more substantial customer service issues. An interactive voice response (IVR) system offers an automated and cost-effective way to provide the same information.
A well-designed IVR system is easy to use and provides callers with access to valuable information. However, to ensure your customers enjoy a quality experience with your IVR, it will need a 'tree' – the branching set of menus, prompts, and answers – that allows callers to quickly find what they want. This is why it is important to work with an experienced IVR seller.
Most of us are familiar with IVR as a solution for inbound customer calls, but they have other uses as well. IVR can provide a boost for sales-focused call centers by taking orders around the clock without requiring you to hire workers for additional shifts.
Another popular application for interactive voice response is providing information to mobile employees, allowing them to call in for automated status updates and assignments. IVR can also be used for outbound calling, including customer service follow-up and surveys.
At their most basic, interactive voice response systems play pre-recorded messages in response to specific numbers being pushed on the telephone keypad. Full-featured systems incorporate both speech recognition (which allows callers to simply speak their choices) and text-to-speech technology (which reads information from a database aloud, without being pre-recorded).
This BuyerZone IVR Buyer's Guide will help prepare you for an interactive voice response purchase by describing:
how to compare multiple IVR systems
which features to look for
how to choose an IVR dealer
how much you can expect to pay
Planning Ahead for Your IVR Applications
The first step in evaluating IVR systems is to make sure that an IVR application is really what you need. If you are simply looking for a better way to rout incoming calls to direct extensions, then an auto-attendant may be a more effective solution for the price.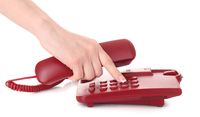 If, however, you want a phone system that can automatically provide dynamic customer information information (such as account balances or shipping information), then an IVR may be exactly what you are looking for.
Planning
To make shopping for and comparing IVR systems easier, you'll want to begin by examining your goals: what do you want the system to do? Who is the audience? What information should the system provide? And what actions should callers be able to perform? This information will help you evaluate and design the system that is right for you.
In most cases, the real advantages of IVR come from being able to provide callers with information from your customer databases: order status, account balances, and the like. For this, you'll need a dynamic IVR application that includes text-to-speech capabilities.
If, on the other hand, you want an IVR that can place calls to customers for follow-up surveys or reminders, you may not need text-to-speech (since these messages can be prerecorded) but you will need a system with outbound calling functionality.
Applications like these require a system that can to connect to existing information stores, such as backend databases, CRM software, and order tracking systems. To ensure compatibility, your seller will need detailed specs on your current phone system, network, and databases.
Additional considerations for IVR applications
How many phone numbers will the system need to work with?
What is the peak volume (calls per day or hour) it will need to handle? Is there a seasonal pattern to call volume?
What is your timeline for getting an IVR application set up?
Do you want a system capable of speech recognition?
Do you have development resources in house to configure the system, or will you need to hire professional services?
Who will handle calls that need to connect to a live agent?
Do you have the technical staff in place to maintain the hardware and software needed to run an IVR system? Or would you prefer to outsource the hosting?
When making these types of decisions, consider both your immediate and longer-term needs. For example, you may want to start with a push-button system, but switch to speech recognition at some point in the future. Making the right choice up front can considerably ease these kinds of transitions.
In-house vs. Hosted IVR Systems
One key decision to make when choosing an IVR system is whether you want to run the system in house (called locally-hosted, client/server, or premise-based IVR) or would you prefer to use a hosted version managed off-site by your seller.
Locally-hosted IVR
Traditional telephone equipment is premise-based: a dedicated telecom closet in your office holds all the necessary servers, switches, and other equipment. Having locally-hosted IVR hardware and software gives you the greatest amount of control over your system, but requires that you either have the technical expertise on staff to handle maintenance or pay for regular visits from technicians.
If you choose an on-site system, the majority of your costs will be tied to the upfront purchase and installation of the new software and hardware. You may also pay smaller ongoing fees for support and access to upgrades.
Hosted IVR solutions
In contrast to premise-based systems, hosted IVR sellers run the server and software for you at their data center. Phone calls are answered off-site, then transferred to your office as needed. In most cases, you'll have a web-based interface for reporting and basic account management.
The main advantage of a hosted IVR system is that it's maintained, secured, and upgraded by IT professionals at the seller's office. They provide standby power and regular backups to ensure that the system is always available to answer calls. Payment for hosted IVR solutions is based on a smaller setup fee and ongoing monthly payments.
Which is right for you?
Locally hosted systems are more familiar to many users. Your IT staff may prefer the additional level of control that owning the system outright allows, and some contend that the on-premise systems are more robust.
However, the hosted model is gaining popularity. The technology has advanced considerably in recent years so that hosted sellers can handle even the largest of customers. Many companies have grown more comfortable with so-called "cloud based" systems (also known as application service sellers or ASPs) as they've proven to be excellent resources for many critical software systems including CRM and HR.
Here are some areas you should consider when deciding between hosted and locally-run IVR solutions:
IT staff - If your IT staff has the time and expertise, an in-house solution might be right for you. Smaller companies with little-to-no IT expertise are probably better off choosing a hosted solution.
Budget - While hosted systems require a much smaller up-front investment, the ongoing costs will usually surpass locally-hosted versions in the long run.
Timetable - To get started quickly, hosted solutions are the best choice, since they leverage the expertise of the seller in setting up all the necessary hardware.
You can also start off with a hosted service then move to an in-house solution: hosted IVR sellers should offer a seamless migration path that allows you to easily export your data. Some sellers offer both hosted and in-house systems, making the transition easy. This approach can be an easy way to get started without committing fully to either option.
IVR System Features and Attributes
A well designed system should be a convenience that your customers appreciate. Like an ATM, it can give your customers immediate access to what they want without having to wait on an agent.
Comparing one IVR system to another can be difficult, though, since features and capabilities overlap considerably. Here are a few of the central areas to evaluate.
Speech recognition
The ability to translate callers' spoken words into responses that a computer can understand and act on is one of the main advances in IVR technology. Removing multiple layers of "Press 1 for this, press 2 for that" turns an IVR system into a tool your customers appreciate, instead of one they want to avoid.
Unlike speech recognition for dictation, IVR speech recognition systems don't have to capture every word – often they only have to pick out a single word, syllable, or even just sound (like the hard "a" in "bank"). You'll want to look for speech recognition systems can be tuned to handle many types of voices, accents, and grammar, pulling out names, addresses, and account numbers without much difficulty. They should also tolerate interruptions if callers start speaking before a prompt.
Text to speech
The other significant advantage that today's IVR systems have over their predecessors is the ability to pull information from a database and read it aloud. Text-to-speech technology enables callers to get account balances, shipping details, and other information from backend databases, without requiring any pre-recording.
The primary challenge in implementing text-to-speech technology is creating the connection between the IVR and relevant data repository.
Be sure to look for a text-to-speech engine that has a fairly natural cadence and inflection so it doesn't sound flat and ro... bo... tic.
Standards support
Legacy IVR systems all used different proprietary languages for programming and control. These days, more and more IVR manufacturers are switching to support industry standards known as VoiceXML, CCXML, SIP, and MRCP. This alphabet soup may not mean much to you, but using industry standard protocols can have a big impact on your total costs.
One reason you might want an application created using industry standards is that it can be updated and maintained by anyone familiar with those standards – even if they aren't an expert in the particular brand. This can save you money when it comes time for upgrades.
Furthermore, applications written using these standards are more flexible and portable than proprietary systems. If you already have a web application to do order lookups, for example, using these industry standards may let you leverage it for use through your phone system. And, if you later switch to a new telecommunications platform, you'll be able to take the business logic and programming behind your IVR application with you — provided the new system supports the same standards.
Comparing IVR Sellers
Since the features and capabilities of many IVR systems are fairly similar, it's important to choose an IVR seller who combines technical expertise and sound business practices. Here are some characteristics of sellers who will make sure you get the most for your investment.
Experience
Experience and longevity are both important: look for companies with a long track record of success installing systems like the one you want. Familiarity with companies of your size and in your industry is also helpful.
Check out both the manufacturer and the seller of the system. In the IVR market, some manufacturers sell direct, others go through resellers, and some do both. To avoid any misunderstandings make sure you know who you're dealing with. Resellers can be an excellent sales channel, but it's important for you to check out both the seller and the publisher to make sure they'll be around to support your system for years to come.
Service considerations
Simply put, your IVR system should always be available to callers. Uptimes topping 99.9% are to be expected — and you should make sure that the seller you work with has service policies in place to make that happen.
Get a detailed outline of customer service policies from each seller you're evaluating. Find out when each IVR seller offers support and what communications options are available: you should expect 24 x 7 x 365 access to your support team through multiple channels, including telephone, email, and web.
The more essential the IVR is to your business, the stricter the guarantees you should expect. While sellers may not initially offer service level agreements (SLAs), you can always ask for one to be written into a contract. SLAs specify allowable response and resolution times for different types of problems. Make sure that simply answering the phone isn't enough to satisfy the SLA - get language that specifies a resolution.
How to run an evaluation
Outlining your basic needs and existing telecom environment will help you gather some of the information that sellers need to create proposals. Depending on the sellers you speak with, however, you may need to create a more detailed request for proposal that describes your intended uses and requirements.
Once you get responses from IVR sellers, set up meetings to get demos and ask questions, either in-person or using web conferencing. If possible, you may even want to take a tour of prospective sellers' facilities. Seeing their staff and offices for yourself can help you separate low-end sellers from qualified sellers.
Some sellers will provide trial software or free demo accounts that let you try their management tools. A hands-on trial is the best way to really evaluate the tools for yourself, so ask for one if you're given only a scripted demo.
Try it yourself: call existing customers
The opportunity to try out features like speech recognition and text-to-speech is important, too. IVR sellers should be able to refer you to real customers who are using their systems: get phone numbers you can call, and follow through.
Call at busy times and slow times, and have multiple people call to evaluate the accuracy of the speech recognition with different voices and accents. Pay attention to both the overall experience and specific details about how the system sounds, how easy it is to get the information you're looking for, and what happens if you press a button when you shouldn't or provide the wrong information.
Implementing Successful IVR Systems
Setting up an IVR application involves a combination of technical expertise, customer focus, and knowledge of your business processes. It's not always easy - a fact demonstrated by the unwieldy and hard-to-use IVR systems we've all encountered. But with the right help, your IVR system will benefit both customers and your bottom line.
Ask about the consulting services available to help you design the IVR application, and about the employees who will work on your project. You'll want to work with consultants who balance technical expertise with user interface skills and customer focus.
An often-overlooked aspect of IVR systems is the quality of the voices that callers will hear. Ask dealers if they can connect you to professional voice talent to record your greetings and static messages: high-quality voice talent can make your system seem much more professional.
An installation project should include thorough testing of your system and extra support for the first few days of launch. Find out in advance what kind of assistance you'll get to make sure the IVR works as it should from day one.
Integration
If you're using IVR systems to deliver dynamic information pulled from back-end databases, your IVR seller will work with you to determine the best integration method. Standards like ODBC (open database connectivity) and web services make integration easier - but still require careful planning. Connecting to backend systems that only support proprietary APIs (application program interfaces) will increase both the complexity of the project and your total costs.
The IVR system will have to work smoothly with your existing telecommunications equipment, separate from any database integration issues. Make sure you get a comprehensive outline of how the integration will proceed and how much it will cost.
Ongoing management
Once your system is up and running, the installation team will move on. What happens when you want to update your messages, add a new option, or change a menu? Take the time to learn what types of tools and interfaces are available with each IVR system you investigate.
Companies with limited technical expertise should look for graphical interfaces that use flow charting and other user-friendly tools to make changes. With the right tools and a little practice, you should be able to create entirely new applications for your IVR.
If you have programmers or IT experts on staff, you may be more interested in management tools that match their skills. For example, some systems offer programming environments designed for C developers.
Whichever route you choose, make sure the dealer provides enough training and documentation for your team to manage the day-to-day operation of the system.
IVR Pricing
Estimating IVR pricing is difficult, since there are so many variables that go into the total cost: size, development tools, features, software licenses, and more. Additionally, IVR is often purchased as part of a larger telecommunications project — upgrading call center software, for example.
Further complicating the pricing is the need for substantial professional services work to design and set up the system. Sellers estimate that the consulting costs can be anywhere from one third to two thirds of the total costs of an IVR project.
Fortunately, most businesses with the call volumes to justify buying an IVR system can demonstrate a good ROI fairly easily. Whether the upside is increased telephone sales or decreased customer service costs, you should be able to demonstrate cost savings that more than offset the purchase price of the IVR.
What does IVR really cost?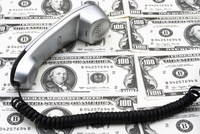 The main driver of IVR pricing is size of the system: adding more ports and more users increases your costs for software licenses and hardware. Voice recognition can add significantly to the bottom line, as do complex requirements that increase the amount of programming work.
Small- to medium-sized businesses will find that on-premise IVR systems generally cost around $1,500 to $2,500 per port — that is, per simultaneous connection they can support. The average business will find they need 10 to 20 ports. Adding more ports, however, tends to decrease your per-port costs.
Medium- to large-sized businesses will see IVR pricing in the tens of thousands of dollars, while enterprise-level IVR projects can reach the hundreds of thousands.
Hosted IVR systems are typically much less expensive to start up than in-house IVR. You won't have any costs for software licenses or hardware, so your initial costs will stem from the design and setup of your system. You'll then receive a monthly bill not unlike your existing telephone bill that may include a per minute fee for usage.
Other costs
With any IVR purchase, you may incur additional charges for database software, developer tools, and other startup costs. As long as these fees are spelled out completely in the proposals you get from each vendor, you'll be able compare the total costs from one to the next.
Once you're up and running your ongoing monthly costs will be based on some combination of call volume and the features you opt to take advantage of. This IVR pricing model matches your costs to your actual usage of the system, so as your call volumes change or you add new features, your monthly bill will reflect the differences.
To make sure you are comparing apples to apples ask your vendor to spell out all fees in their bid including access fees, reporting fees, licensing fees, and hosting fees.
Warranties
Ask about the warranties that are included with each system. Expect at least a one-year warranty on any hardware you purchase, and learn if it includes parts and labor, on-site service, and/or replacement hardware if needed. Also, find out how much you'll pay for repair and upgrade work that's not covered.
IVR Purchasing TIps
Beware of hidden costs. Some vendors may quote you a per minute telecom cost that seems dramatically less than their competitors. Before signing a contract be sure to find out what other service fees you might be subjected to each month then divide that by your total expected minutes to get the real cost per minute.
If you are replacing an existing system look for a vendor who is interested in updating your system, not merely replicating it. This may involve a complete redesign of your menus.
To determine your vendor's skill at designing an IVR system ask for case studies. Find out how much the vendor was able to save previous customers by keeping calls contained within the IVR system and how the IVR effected caller satisfaction.
Ready to Compare Interactive Voice Response (IVR) Price Quotes?