VoIP Systems Introduction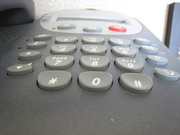 VoIP (Voice over Internet Protocol) represents the latest in phone system technology. It allows voice calls to be transmitted over computer networks rather than traditional phone lines, making for significantly less expensive phone bills and allowing for new types of features.
VoIP has been touted as "coming soon" since the first PC-to-PC telephony applications were introduced in 1995 - but it's finally arrived. Recent years have seen the audio quality of business VoIP calls improve drastically, the technology grow cheaper, and business adoption surge.
There are two basic varieties of VoIP. The consumer variety employs a regular telephone, an adapter, broadband Internet service, and a subscription to a VoIP service. When a VoIP call is placed, it is transmitted as data packets over the Internet until it nears the recipient's destination where it is translated into a more traditional format to be connected over standard phone lines. Called Internet telephony, this version of VoIP often allows for less expensive long-distance and international calling.
The second form of VoIP, which will be the subject of this buyer's guide, is business VoIP systems. Intended for use primarily by businesses, a VoIP system uses special equipment to route voice traffic over computer networks. This way, remote offices can be united on a single phone system, providing extension-to-extension dialing and what is known as "presence" (the ability to see how another party is interacting with the system). It does not, however, replace your existing phone service for external calls.
VoIP systems can be highly effective for both small and large companies. In fact, as prices fall and reliability improves, VoIP for business will likely replace traditional phone systems altogether, which explains why so many internet protocol private branch exchange (IP PBX) manufacturers are familiar telecom heavyweights.
---
The first step is to take a close look at your organization to determine if VoIP is a feasible, cost-effective solution. Below you'll find some of the primary considerations involved with converting to VoIP. Get started here.
---
Is VoIP Right for Your Office?
The buzz around office VoIP phone systems has been so convincing that many businesses think about diving into one without fully understanding the benefits. However, installing a VoIP system is not a guaranteed way to save money -- so make sure you carefully consider the costs and benefits of VoIP phone systems before committing.
Businesses with multiple locations
If your company has multiple locations (remote branches, telecommuters, external sales offices) that are already connected on a Local Area Network (LAN) or Wide Area Network (WAN) you are a prime candidate for VoIP. In fact, this is the primary reason for a business to consider upgrading to VoIP, as it will allow you to share the full features of your phone system across all your locations.
Even if you have one office in Connecticut and another in California, VoIP allows for extension-to-extension dialing between locations, making internal calls seamless and virtually free of cost. For businesses that spend a hefty amount on communications between locations, this alone can be an attractive enough reason to upgrade.
Infrastructure savings
An office VoIP phone system can also save you money if you're running new wiring, because you won't have to run separate cabling for your phone system. However, if you are setting up a new data network, setting up a parallel voice network is relatively inexpensive, so the cost savings here might not be as large as you would expect.
The best solution is often a system that uses existing phone wires within your main office and VoIP for interoffice calls. This combination works well when you have relatively new telecom equipment because many existing PBXs can be IP-enabled with mere software upgrades and minor hardware additions. However, if you are already looking to replace an aging PBX anyway, now may be a great time to move to an IP PBX.
Network demands
Network demands are one of the two main drawbacks to VoIP phone systems: high quality sound requires a significant amount of bandwidth. Once you move to a VoIP system you will be running all of your business communications over a single network including voice, data, e-mail, and Internet. Some existing networks aren't up to the demands of VoIP and so costly upgrades may be necessary.
Computer networks are designed to handle huge amounts of data efficiently by breaking them into small pieces. Data files and IP voice data both travel along the networks in packets, and packets can move fast or slow depending on the available bandwidth. This variation in speed is not critical for data files, but it is for IP voice packets. If voice packets are not given priority when sharing bandwidth conversations sound distorted, choppy, latent, or drop altogether. The solution is to have quality of service (QoS) routers or switches installed at each location that uses your network for VoIP.
QoS devices give voice data a higher priority as it is trafficked through your network. If there is network congestion, VoIP voice packets are routed through first so call quality does not suffer. QoS applications are built in to some VoIP systems as well as some routers. They can also be purchased separately as upgrades.
Outages
The other main drawback is the potential for outage. Unlike traditional phone systems (that get set up and basically forgotten), VoIP systems require occasional upgrades and regular maintenance. This means there is the potential for downtime.
VoIP phones are, by definition, network-dependent. To businesses where phone service is absolutely critical, this can be a concern since computer networks can occasionally be brought down by a server crash or other problem.
However, a good IT staff can prevent most outages and react quickly when one occurs. Potential outages are one reason for maintaining a mix of digital and VoIP services as it creates a more comfortable level of redundancy. Companies that have backup power systems in place can keep their PBX running, and the digital phone system within the main office will continue to operate even if the data network is unavailable.
How VoIP Works
Instead of using traditional "circuit-switched" technology, where a dedicated path from caller to receiver is reserved for their entire conversation, voice over IP systems treat voice transmissions as data, turning your words into tiny packets of information that are sent over the network.
As it arrives at the receiving end of the call, the data is reassembled into a traditional audio signal that can be received by either VoIP or traditional telephones. All of your calls connect seamlessly to any phone user. There are no compatibility issues to worry about.
To set up a business VoIP system, you need several components
Central device to manage the calls
Phones
Voice mail applications
Data network
The central device is a dedicated piece of hardware (an IP PBX) on a server running specialized software. It will work in a similar manner to the private branch exchange (PBX) or key system unit (KSU) in a traditional phone system.
You may be able to use your existing digital phones and computer network to run your new VoIP system with minimal network hardware upgrades; however, there is the possibility you will need to invest in new hardware.
---
As mentioned above, an IP PBX offers the greatest advantage to businesses with multiple locations. While making your company's communications highly mobile, there is also an extensive range of additional efficiencies and cost savings. If you like working away from the constraints of an office, take a few moments to consider the freedom available through VoIP's features and benefits.
---
Features and Benefits of VoIP
With VoIP, all the offices on your network can benefit from a common office phone system including extension to extension dialing and seamless call transfers. Plus, VoIP eliminates long distance charges - even if your offices are located thousands of miles apart. Simply looking at your current phone bill for calls between far-flung offices will give you an idea of how much you can save.
In addition, VoIP makes it easier to communicate because the system allows employees to see who is online, who is on the phone, and assess the best way to reach one another. Since voice and date are integrated into a single network it is also possible to integrate features such as sending voice mails directly to email inboxes.
Simplified management
Some of the cost savings that stem from VoIP are a result of streamlined network infrastructure and improved administration. For network administrators, VoIP means there is only one network to maintain instead of separate voice and data networks. There is still separate phone system hardware to maintain - but only one network.
Additionally, the Move, Add, Change (MAC) process is greatly simplified because almost all VoIP systems can be configured using a web interface that is managed by the administrator. This lowers ongoing costs as you will no longer need to call your seller for every MAC. And since multiple offices are seamlessly connected, they can share a single receptionist, auto-attendant, and voice mail system.
Additional features and integration
Even more compelling is the integration of business applications with your telephone service. VoIP can enhance communications by helping users find the best way to contact co-workers—by phone, IM, or e-mail. When integrated with customer relationship management (CRM) applications, it can boost productivity by making it possible for users to call someone simply by clicking on their name or number.
There are also significant benefits for employees on the go. If your remote users connect to the company network using a Virtual Private Network (VPN), VoIP allows them to make phone calls from the road using the company's dial tone. This can quickly lead to hundreds of dollars in savings as salespeople on extended trips can avoid cell phone and hotel long-distance charges. All the user needs is a "softphone" (software that allows a laptop to function as an IP phone) and a headset, or an application that allows their cell phone to tap into the VoIP system.
Other familiar and essential phone system features such as caller ID, call forwarding, and simultaneous ringing across multiple phones are available in most VoIP systems.
An IP PBX should also work well with advanced Computer Telephony Integration (CTI) applications such as call center management. These popular applications route incoming calls based on the caller's identity and automatically show account information as the phone is answered. While there is little difference in this arena between VoIP and modern digital phones, VoIP may make it possible to run more lines at a lower cost.
You might also want to take advantage of IP videoconferencing. In the wake of rising fuel prices, companies that used to gather far flung employees together for important face-to-face conferences now turn to videoconferencing over IP.
---
Your next task is to select the type of system that will work best for you. And this is where you might be able to save some money by rolling any applicable equipment into the new system. Find out what you might be able to keep in this next section.
---
Choosing a VoIP System
Once you have decided that VoIP is right for you, the next step is to determine how much of your existing telecom equipment you can keep. Many PBXs can be IP-enabled with software upgrades and minor hardware additions, and you may be able to use digital phones you already own. The potential cost savings are here significant, and can also increase the overall reliability of your phone system.
When comparing phone systems, make sure you investigate the details carefully. Many systems say they include "everything" but may not include the specific features you require. Exactly what makes up a "complete" system varies from seller to seller, so be sure you are comparing equivalent systems.
Open standards and open source
You may also want to learn whether the phone systems are built on open standards. While all VoIP systems use the industry standard Internet Protocol (the "IP" in VoIP, remember) to route calls, some use proprietary technology for administration or integration features. Having a system run entirely on open standards can allow for greater flexibility in integration and customization.
Going one step further, open source VoIP programs and applications offer a great way for many businesses to save hundreds or even thousands of dollars every year in telephony costs. Better yet, open source programs are fully customizable to a business' specific needs, making them a popular choice in many IT departments.
On the other hand, you may not be as concerned about flexibility as long as the features and costs match your requirements. The technology used in a particular system may impact whether you can leverage your existing equipment, so be sure to inquire about compatibility issues.
Lastly, remember that some common business devices require analog phone lines - notably fax machines, but also credit card terminals, some security systems, and other devices. Make sure your seller knows and plans for these types of uses when planning your phone system.
---
Before speaking with a seller, it's important to review the cost data below. Gathered through a combination of customers and BuyerZone's professional VoIP sellers, these estimates compile national figures to make sure you don't overpay. In particular, you'll want to focus on the fees covered below.
---
How to Buy Business VoIP Systems
The rapidly maturing VoIP phone system industry means that there are many manufacturers with feature-rich systems that may be enticing to small firms.
Sales channels
Buying VoIP for business from a local reseller is the best choice for most buyers. Licensed, certified resellers have proven expertise, manufacturer support, and the ability to respond quickly to urgent problems that require a site visit. Always check that the reseller has manufacturer support -- this can be critical as upgrades are released or problems crop up.
Keep in mind that some sellers, particularly those whose background is in data networking, sell VoIP-only systems. This can drive up your costs unnecessarily when a hybrid traditional/VoIP system might be fine for your needs.
Also watch out for sellers that simply add VoIP to your existing network whether or not it is fully ready to support voice traffic. They may later charge you for upgrades if you decide the call quality falls short of your expectations. Make sure you get a thorough analysis of your current network and the impact VoIP will have on it to get a true sense for your phone system costs.
Whatever you do, don't be tempted to do it yourself - setting up and maintaining a business phone system of any type requires specific expertise. There are many resellers and service firms that customize, install, and maintain VoIP systems - submit a free request for VoIP phone system quotes to find expert sellers in your area.
Pricing
When purchasing a VoIP system there is a one time fee for on site hardware and installation, and recurring monthly fee for service. It is a good idea to shop around for the best price on both ends.
Business VoIP prices vary considerably based on the features you require, your existing telephony infrastructure, and the state of your data network. A complete 16-phone VoIP solution with all the features you would expect in a typical business phone system can start around $8,000 installed, and go up from there. A 64-phone installation including a dedicated server, voicemail, and more, could start around $35,000+. Prices vary considerably based on location, connectivity, and seller.
That might be more than a similar digital phone system would cost, but the long-distance savings on interoffice calls and the reduced administrative costs will offset some or all of the difference. See what other BuyerZone users paid for VoIP systems.
VoIP Equipment Buying Tips
Evaluate the potential savings around toll-free calling between all locations before you commit to VoIP. If you're only spending $100 per month, think twice before making such a serious investment. Don't buy just for the sake of having the latest technology.


Plan for the future. The cost difference between including extra capacity at the beginning of a project and adding more VoIP equipment later is significant. Build in room for growth.


Don't try to save money buying used. The technology behind VoIP equipment is evolving so rapidly that even last year's hardware is extremely dated. Plus, the installation cost is a significant portion of the price, and that won't change significantly with a used system in place of new. You also set yourself up for a shorter lifespan, higher upgrade costs, and more maintenance. In short, the deferred costs will almost certainly wipe out any upfront savings.


Investigate your seller. Don't take a chance on unlicensed or unauthorized sellers. Your state board of electricity can tell you if a seller is licensed. This will verify that the seller is bonded, covered with insurance, and generally in good standing with the state. Authorization comes from hardware manufacturers, and means that the seller has passed competency exams and committed to ethical practices. This gives resellers the ability to access the manufacturer directly for VoIP equipment upgrades or tricky installation problems.


Make sure you get all the administrator documentation and the passwords! Some sellers will take your system's documentation with them when they are finished, leaving only the user guides. Most VoIP systems today have web interfaces for making simple admin changes like adding users, but you will need the documentation and the admin password.
Ready to Compare VoIP Phone Systems Price Quotes?