Introduction to Message On Hold
Most of us hate being put on hold. What most of us like even less, however, is being put on hold in total silence. Some studies have shown that for callers faced with silence, the threshold for remaining on the line is less than 40 seconds. People who call your business usually call because they want to, and putting them on hold in silence for anything longer than a few seconds is a good way to lose the caller for good.
According to Telemarketing Magazine, 80% of business callers are placed on hold. Of that number, 60% of callers on hold hang up if they experience silence, and 30% of them never call back. Most callers not only prefer messages on hold, 20% will make purchase decisions based on what they hear. Even the smallest of businesses can give callers an entertaining (or even informative) alternative to waiting in silence by using a messaging on hold, or MOH, system.
This BuyerZone Messaging On Hold Buyer's Guide is designed to give you the facts you need to choose a messaging on hold system for your business. The various sections are listed in the box above. You can choose to read this guide from beginning to end, or jump directly to a section of interest. When you're ready to purchase a messaging on hold system, let BuyerZone connect you with free custom quotes from MOH vendors.
---
Ready to get underway? Your first step is to learn a little more about the technology, including how the process works and how easy it is to use. Get started here.
---
Messaging On-Hold Basics
An MOH system plays a pre-recorded program for callers to listen to while they are on hold. You can choose to have the system play music, a voice message, or a combination of both. The average length of a program is typically 4-6 minutes.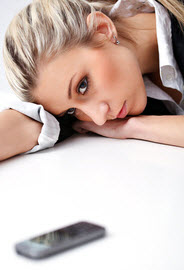 Improve callers' experience with on hold options.
You can provide information about your Web site, product or services, seasonal or special offers, clients (testimonials), staff changes, or more. If you prefer, you can also choose to broadcast a local radio station.
In terms of equipment, an MOH system consists of a device that is plugged into your phone system that resembles a tape or CD player. MOH systems can be connected to nearly all office phone systems. Connections are less common, however, with smaller, KSU-less phone systems.
Businesses can purchase a system themselves or, more likely, pay a service seller to take care of the equipment and programming. Some sellers also provide copywriting, installation, and ongoing support.
Modern MOH systems store messages digitally, removing old concerns about wear on loop tapes and tape delivery hassles. The widely popular MP3 audio format offers smaller files for easier transfer, and the stability of digital sound.
If you have a service record messages for you, new MP3 files are e-mailed to you, and you can "drag and drop" the files from your e-mail to a portable Flash drive. Once the drive is inserted into the digital mp3 player, your new message-on-hold piece is up and running, in clear, dependable digital sound.
When comparing digital systems, check the sampling rates used to record the programs into the system, as these rates significantly affect the quality of the resulting playback. A good system should record at a minimum rate of 64 kilobytes per second (Kbps).
---
Now that you know what you can do with an on-hold messaging system, it's time to review the type of content you can expect to broadcast. And here's where it can get a little tricky (especially when it comes to music).
---
Programming & Messages
You can increase your messaging options by choosing an MOH system based on an "open" standard. This gives you the flexibility to use programs sold by different sellers.
Bear in mind, however, that you will still most likely wind up buying the programming from the same seller that provides your system. This means you should also pay attention to the programming capabilities of the sellers you contact.
In particular, there are two types of messaging you'll have to choose from:
Standard messaging - If you plan to use standard pre-recorded programs, review a few examples from each seller you're considering. Many sellers have toll-free "demo lines" you can call to review the different types of on-hold programs they offer. New programs are usually created on a regular basis and then distributed to customers.


Customized messaging - If you decide you want a customized message instead of a generic one, take the time to listen to the in-house voice talents and make sure the voices are consistent with the image your company wants to project. You may want to review the playlist if there are specific pieces of music you want to play.
Find out what creative talent the seller offers to help you design a custom program. It also wouldn't hurt to listen to some custom programs the seller has developed for its clients.
Music on hold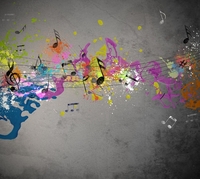 If you want to choose music for your on-hold system, don't expect to get Tom Petty's greatest hits. Royalties for popular music are extremely expensive (consider the multi-million dollar price tags for the rights to songs used in current TV ads).
For this reason, services will highly discourage businesses from broadcasting a local radio station, since the royalties could potentially be astronomical. While small businesses are unlikely to get "busted" for using unauthorized music, Infringement fines range from $500 to $100,000 per musical piece.
It's probably not worth the risk when there are plenty of legal music options available. Most MOH companies, however, will take care of licensing issues for prerecorded programs.
---
As you move forward with your comparison, it's helpful to know how much you can expect to pay. While cost will vary depending on your geographic location and the seller you select, we've come up with an average range taken from BuyerZone customers throughout the United States.
Plus, if you plan on changing your on-hold message frequently to advertise a current initiative, there's a price impact you should definitely be aware of before going any further.
---
Pricing
On hold messaging systems can cost anywhere from a couple of hundred to about a thousand dollars, excluding programming costs. Not all services will require that you buy the unit, however.
Over time, the cost of programs can easily exceed the initial cost of the message-on-hold unit. Expect to pay $130 to $400 per customized production for your location. This should cover all fees including custom copywriting, licensing of music, voice talent, sound effects, and the actual production of the commercial. A typical production runs three or four minutes and contains four to six messages.
The more times you change the on-hold message annually, the more the price per production will drop. If your company regularly offers new promotions, unlimited changes are also available for a monthly fee. Industry-wide, the average client changes their on-hold commercial four times a year. Prices for program costs can also drop significantly as you distribute the production across multiple locations.
Pre-recorded generic commercials are also offered by some sellers. With this type of on hold message, you simply purchase the piece and pop the message right into your system. No opportunities for customizing your on hold message with your company name or specific promotions exist. Expect to pay about $50 per production.
---
Before you start talking with sellers, we have a few more bits of advice that can help you get the best on-hold messaging without going over budget.
---
Buying Tips
Watch the competition
Thinking of playing a radio station on your MOH system? Check whether your competitors advertise there. You don't want to provide them with unintended endorsements!
Good voices may cost extra
Listen to samples of the professional voices that an MOH vendor uses before signing up. If you end up unsatisfied with the offerings, you may have to pay extra to hire outside help.
Check out your vendor's flexibility
Be sure to find out about vendors' purchasing policies. Look for a firm that is flexible with program contracts and outlines future pricing levels. Also, make sure you can upgrade if you find you need more programs than your initial contract stipulates.
Make sure you get all you pay for
If you sign up for a package of multiple programs, keep track of the commitment. Some vendors won't issue updates unless prompted to do so.
Ready to Compare On Hold Messaging Price Quotes?