Genie Rough Terrain Forklifts Advance Military and Industrial Productivity
Material lifts and similar rough terrain machinery represent some of the most durable equipment on Earth. Capable of operating in extreme environments, most provide expansive multipurpose productivity by accepting a range of brand-specific attachments and universal third-party add-ons. Genie and its parent company, Terex Corporation, have become synonymous with this high level of compatibility in recent years, extending their market penetration into some of the most rigorous military and industrial processes.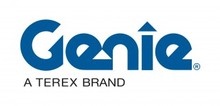 Originally founded in 1966, Genie was sold and became a subsidiary of Terex in 2002. Though Terex rough terrain forklifts and Genie telehandlers are both manufactured by the same corporate entity, they continue to maintain separate brands. Reportedly due in large part to the strength and popularity of the Genie name, Genie machines are built with a focus on design and performance. In particular, they aim to provide efficiency through all-around utility on any work site, especially areas with limited access and high-reach situations.
With those specialized needs in mind, some of their most popular telehandlers include:
Genie Telehandler Models
Type
Max Lift Height
Max Forward Reach
Lift Capacity
Operating Weight
Steering
Estimated Cost
Compact Telehandler
19'
44'
5,600 lbs.
10,360 lbs.
4-Wheel Drive
$28,000 - $74,000
High Reach Telehandler
44'
27'
8,000 lbs.
22,500 lbs.
4-Wheel Drive
$36,000 - $109,000
High Reach Telehandler
56' 10"
42'
10,000 lbs.
30,000 lbs.
4-Wheel Drive
$45,000 - $120,000
High Reach Telehandler
44'
27'
15,000 lbs.
33,686 lbs.
4-Wheel Drive
$41,000 - $110,500
In addition to rough terrain models, the Genie line also includes man-lifts, stick booms, articulated booms, and light towers.
Operator-defined technology
Genie's rough terrain telehandlers feature a number of design elements that enable them to enhance productivity through customizations and convenience. Among the more notable elements are the user-friendly controls and spacious cab. Created with operator comfort in mind, the multi-function joystick enables the operator to easily control the load with fast, precise positioning. At the same time, it requires limited movement on the operator's part, preventing fatigue and injury that often result from repetitive movement.
Genie telehandlers also include hydrostatic transmission and four-wheel drive with three separate modes of steering: front wheel, coordinated, and crab steer. This places more control in the operator's hands while facilitating a tight turn radius, enabling safer, more effective navigation of rough terrain environments. Plus, all Genie telehandlers deliver continuous or proportional flow control as well as full reversible flow to the boom tip, further elevating the efficiency of each operation (and the tool being used) by enabling the operator to personally tailor the auxiliary hydraulics - a capability that's often critical in extreme environments and heavy-duty work conditions.
Tight squeeze or tall structure? No problem
As detailed in the chart above, Genie telehandlers are often found in two leading categories: compact and high-reach.
Compact Telehandlers: Equally suited to large projects and small tasks alike, Genie's compact model is easy to maneuver around any jobsite. The GTH-5519 measures only 6 feet 4 inches high and 12 feet 2 inches in length (when stowed). It offers an outside turning radius of 10 feet 7 inches as well as a drive speed that takes it up to 16 mph. Total weight (without load) is just over 10,000 lbs. Its size and weight class make it ideally suited to most construction, masonry, landscaping, and farming applications.


High Reach Telehandlers: Available in three models, the GTH-844, GTH-1056, and GTH-1544, Genie's high reach options enable heights of up to 56 feet. Featuring a Tier 4i compliant Deutz or Perkins diesel engine, high reach models measure around 9 feet high and 20 feet in length (when stowed) and offer an outside turning radius of 14 feet 7 inches. Designed for loading and unloading as well as job site cleanup, they operate effectively in even the most rugged environments and include no-tool access to daily inspection points, making them well-suited to a host of military and heavy-duty applications.
Attachments aplenty
No matter the task, odds are Genie machines will accept a unique attachment to complete the job. These include standard carriages, measuring from 48 to 72 inches, and pallet forks that come in 48-, 60-, or 72-inch lengths. But industrial needs often require far more advanced tooling. So Genie telehandlers are compatible with an extensive range of third-party attachments.
Depending on the model you select, not every machine may be able to accommodate the specific attachment you're after. One way of making a purchase like this is to figure out exactly what you need it to accomplish then work backwards. Here's a list of popular telehandler attachments and their compatibility with Genie machines.
Ready to Compare Rough Terrain Forklifts Price Quotes?