Telehandler Manufacturers and Attachments
Effective material handling often requires the biggest toys in the sandbox. If that's your aim, look no further. Designed uniquely for productivity in extreme environments, rough terrain forklifts (and the accessories they're coupled with) provide reliable multipurpose productivity within brutally unforgiving conditions.
Also referred to as telehandlers, rough terrain machines are largely engineered to address the specific needs of heavy-duty commercial, industrial, and military construction applications. But many models are also equally suited to the smaller tasks commonly required by special events, shipping docks, and scrap yards.
Attachments
Given the variety of applications they're used for, machines typically offer a wide range of performance-based features, yet all have one common denominator: versatility.
The strength of a rough terrain forklift is its ability to accommodate attachments within the same family as well as those manufactured by third-party suppliers. This versatility is often represented by a "quick coupler" or "quick connect" device that allows the operator to easily swap one attachment for another while on-site.
Popular attachments for rough terrain telehandlers include:
Brush cutters
Buckets
clamps
Concrete skips
Forks

High pressure cleaners
Magnets
Muckforks and grabs
Pipe and pole balers
Platforms

Rail threaders
Rotating pole handlers
Snow plows
Sweepers
Tire changers
Leading brands
Telehandler manufacturers are known for their specialization in heavy-duty construction machinery, often also producing backhoe loaders, compaction equipment, compact track loaders, hydraulic excavators, teletrucks, skid steer loaders, and utility vehicles. But few, if any, stand next to the power and material handling capability of their rough terrain machines.
The niche is split among a few leading providers. These include: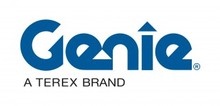 Genie: If selection impresses you, Genie will leave you floored. A subsidiary of Terex, they currently manufacture 300 unique machines. Built with a focus on design and performance, Genie rough terrain telehandlers provide efficiency through all-around utility on any work site, especially areas with limited access and high-reach situations.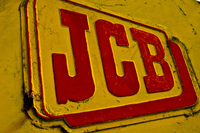 JCB: JCB is the manufacturer of the Dieselmax engine, a proprietary 74 hp workhorse that has been shown to enhance the efficiency of their rough terrain forklifts. The engine is reportedly so efficient, it complies with Stage IIIB and Tier 4i regulations without the need for an exhaust after-treatment system. Plus, it's designed to enable low revs, ensuring maximum fuel efficiency - effortlessly coupling performance and environmental responsibility.

JLG: With three name brands under a single roof (JLG, Lull, and SkyTrak), the JLG family provides an extensive line of rough terrain forklifts geared toward the unique aspects found within extreme environments. Featuring fuel-efficient Tier 4i engines that provide heavy-duty output while minimizing emissions, JLG, Lull, and SkyTrak are known for delivering productivity to mining, military, and other niche sectors.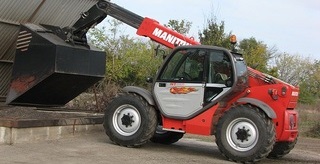 Manitou: Comprised of five distinct brands including Manitou, Gehl, Mustang, Loc, and Edge, the French-owned Manitou Group manufactures 38 unique telehandlers, seven rotating telehandlers, and 33 masted forklift trucks. Coupling them with a variety of rough terrain forklift attachments, they cater to construction and demolition as well as loading and warehousing.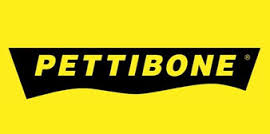 Pettibone: Unique for their practice of US-based production, Pettibone rough terrain forklifts are manufactured entirely at their facility in Michigan. They also devote extensive resources to product development, soliciting customer input for the improvement of their machines. And the results are impressive. Pettibone telehandlers carry massive amounts of weight (fully extended), provide boom rotation, and offer extreme maneuverability through hi-rail operation.
Ready to Compare Rough Terrain Forklifts Price Quotes?