Pettibone Rough Terrain Forklifts Lead Industry with Forward Reach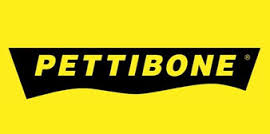 Since the 1950s, Pettibone has been one of the world's leading, most innovative rough terrain forklift manufacturers. They hold the unique distinction as being the first company to produce a rough terrain machine capable of forward reach, according to information provided by the manufacturer.
Since that time, they have continued this commitment to the latest technology, expanding their product line to include four unique series:
Pettibone Model Specs
Model
Max Lift Capacity (Tires)
Max Lift Capacity (Hi-Rail)
Max Lift Height
Max Forward Reach
Turning Radius
Boom Rotation
Estimated Cost
Traverse T736
7,000 lbs.
-
36' 2"
29' 10"
12' 6"
-
$16,000 - $25,000
Traverse T1157
11,000 lbs.
-
56' 6"
48' 9"
13'
-
$80,000 - $95,000
Cary-Lift 154
15,000 lbs. (retracted); 10,000 lbs. (extended)
-
12'
10' 6"
20'
-
$125,000
Cary-Lift 304
30,000 lbs. (retracted); 15,000 lbs. (extended)
-
14'
10' 1"
25' 5"
-
$135,000
Extendo 736
7,000 lbs.
-
36'
24'
12' 6"
-
$30,000 - $170,000
Extendo 1157
11,000 lbs.
-
57'
42' 1"
12' 6"
-
$50,000 - $129,000
Speed Swing 445E
10,000 lbs. (front); 8,000 lbs. (side)
10,000 lbs. (front); 5,400 lbs. (side)
-
-
-
180°
$50,000 - $129,000
Speed Swing 360
15,000 lbs. (front); 12,000 lbs. (side)
15,000 lbs. (front); 8,000 lbs. (side)
-
-
-
360°
$62,000 - $275,000
Cary-Lift: 154, 204, 254, 304, 304 (Tire Handler)
Extendo: 736, 744, 936, 944, 1144, 1157, 1530
Traverse: T736, T744, T936, T944, T1157
Speed Swing: 445E, 360
All total, Pettibone currently produces 19 unique models. Specs and estimated cost on a couple within each category include:
Tailored to fit, and made in the U.S.A.
Pettibone rough terrain forklifts are manufactured in the United States at their facility in Michigan - a commitment derived from their stated goals of "improved fit for individual parts" resulting in "extended longevity" and performance for the machine as a whole.
Further citing a commitment to the specific needs of their customers, Pettibone routinely solicits information to continuously improve upon the performance of their rough terrain military forklifts, construction models, and similar products. The end result of these surveys can be found in the precision of their hydraulic boom placements, added strength to the axle, and extended cab visibility.
But as you'll notice in the graph above, these aren't the only things that set Pettibone apart. Epitomizing the very definition of rough terrain, their machines carry massive amounts of weight (up to 30,000 pounds in some instances), provide boom rotation, and offer extended maneuverability through hi-rail operation.
Some of the specialized features available within each line include:
Cary-Lift: Right-hand and left-hand joystick controls allow for easy, standard operation. Powered by a Cummins QSB 6.7-liter, 190 hp engine, machines in the Cary-Lift series are able to maintain their max lift capacity even in a full turn. Plus, the design of the overhead lift arm and a 90-degree fork tilt down provide safe operation through continuous visibility, even while loaded.


Extendo: Modern single joystick control applies simplicity and performance to all boom functions. Featuring four-wheel drive and two-wheel, four-wheel, and crab steering, maneuverability and size are two of the top benefits, reportedly enabling the driver to navigate an Extendo machine under an 8-foot doorway. And with the rear-axle stabilization system, a Cummins 110 hp, Tier III, turbo diesel engine, and quick connect for attachments, operational efficiency is literally in the palm of your hand.


Traverse: Featuring automatic fork leveling and two wide-stance, heavy-duty lift cylinders, the Traverse line is an all-in-one machine. Designed for precision, the 70" horizontal boom travel enables precise placement of objects, both large and small. And the Cummins 110 hp, Tier III, turbo diesel engine combines with a completely modulated Carraro powershift transmission, producing four work speeds and enabling the driver to adapt to any terrain.


Speed Swing: One of the more innovative products on the market, the Speed Swing series allows work both on and off the rails. Providing extended maneuverability within a limitless range of work environments, it features up to 360° of continuous boom rotation and a ROPS/FOPS tiltable cab that simplifies service and maintenance through easy access. In addition to hi-rail operation, the machines in this series are fitted with four-wheel outboard dry disc brakes that provide safety and reliability at speed and within a variety of work conditions.
Notable telehandler attachments
Considering the extended range of weight a Pettibone machine will support when fully extended, it opens the door to some unique attachments, including:
360° Grapples
Brush cutters
Buckets
Clamps
Forks
Log and scrap balers
Magnets

Pipe and pole balers
Rail threaders
Rotating pole handlers
Snow plows
Tire changers
Tire handlers
Tote Hooks / Pickers
Ready to Compare Rough Terrain Forklifts Price Quotes?