Increasing Your Working Capital Today Is an Investment for Tomorrow
Over half of new businesses fail within the first five years. While there are many reasons for failure, it usually comes down to a lack of money. This is why increasing your working capital is essential for your business to succeed and beat the odds stacked against it.
Invest in marketing
Businesses often fail because they didn't have the money for a decent advertising budget. The old adage "you get what you pay for" tends to be true in the realm of advertising. While there are more free and low-cost methods of getting your company's name out among your potential customers, it is still important to invest in your marketing budget.
No one can buy your products or use your services if they don't know you exist. Even if they have heard your name, they won't consider you if they don't know what you have to offer.
It is crucial that new businesses provide a clear message on what they offer and why they are better than the competitors. Getting the word out usually requires money for marketing.
Know your product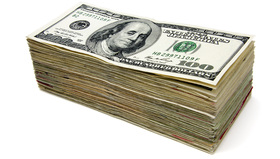 Some businesses fail because they don't have a concrete business plan that they trust. They may first try one product or service and, when results don't come quickly enough, shift to something else. Certain ideas take time to become profitable, and you must have the funds to wait it out.
It is also essential that you know your consumers and what they need. Then you can feel confident in your product or service. Otherwise, you can waste money trying different ideas, hoping that one will work.
How to increase working capital
Unless you have a lot of money of your own, you have three basic ways of increasing your working capital:
A small-business loan
Financing through investors
Business cash advance
The problem many businesses run into is that they don't have the established reputation or proven record to obtain either a loan or investment financing. However, a business cash advance is often an easier method of increasing your working capital for the short term. It can allow you to have the money you need on hand to invest in marketing and pay the bills until your product or service becomes profitable.
How to find advances
You can find numerous companies that specialize in merchant cash advances. They may have different terms concerning payback time or interest rates, so it is best to shop around.
Some of them can be short-term, which forces businesses to make higher payments. Others are willing to extend the payment period for longer, which is why it is important to compare companies.
Many business owners are afraid to take a risk when they don't have the cash to back it up. But if they take that risk and secure investments in their business, they are likely to be part of the 20 percent that succeed.
Ready to Compare Business Cash Advance Price Quotes?