Adhering to Collection Agencies Laws
As a business owner, you're going to have the occasional unpaid debt. But a delinquent account doesn't always have to be written off as a total loss. Collection agencies exist for one purpose: to recover as much of the outstanding debt as possible. And since the best ones collect a fee based on recovery, they're going to aggressively pursue your debtors and try to arrange a payment solution or settlement.
But here's where it gets tricky. Collection agency laws must be followed by collectors so they don't risk legal action that could extend to you as their client. You can be held liable for the actions of those who act on your behalf. That's why it's important to be aware of collection agency laws and consumer rights, and then choose a company that abides by the regulations established by state and federal statutes.
Basic collection agencies laws
Congress passed the Fair Debt Collection Practices Act (FDCPA) as an addendum to the Consumer Credit Protection Act. In essence, this legislation prevents collection agencies from using abusive or harassing behavior when dealing with consumers.
While these laws are excellent in their intent, you really wouldn't want an agency representing you with those tactics to begin with. It opens you to potential litigation and, at the very least, makes you look bad. So it's important to know the regulations governing the process of recovering delinquent obligations.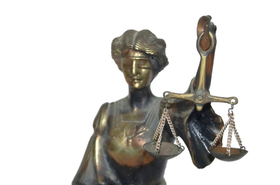 A collection agency has the right to:
Contact debtors
Ask for payment
Tell debtors they're behind in their accounts
However, there are a number of restrictions a collection agency must also work under:
Communication limits
Collection agencies can only contact the debtor by phone between the hours of 8 a.m. and 9 p.m. within the debtor's time zone. While it's allowable for collection agencies to contact the debtor at work, they must cease immediately if their supervisor requests that they stop.
If the debtor makes a written request for the collector to not contact him or her, the agency must comply. However, the collector is still allowed to mail monthly statements on the account and contact the debtor about any court actions.
Professionalism and demeanor
Consumers and debtors also have rights as provided under law. While they're still responsible for making payment on past due accounts, they maintain the right to protect themselves against threatening and harassing behavior. A collection agency can't harass the debtor, including using threats, harsh language, excessive phone calls, or posting the debtor's identity publicly.
Validity and misrepresentation
The collector must be honest with the debtor about why they are calling and what their responsibilities are. The bill collector can't imply that a crime has been committed or that the debtor will be arrested for nonpayment.
Debtor background and information gathering
Collection agencies have the right to investigate a debtor's whereabouts, but must clearly identify their agency and state their purpose in verifying addresses.
What are the penalties for not following collection agency laws?
The fees and other costs associated with violating collection laws can get steep, much of which results from civil action. If a debt collector fails to follow the regulations set by the FDCPA, a debt collector may be responsible for the damages incurred by the consumer up to $1,000. However, additional damages can be awarded by the court and, in some cases, legal fees as well as court costs.
For more information on local laws, best practices, and penalties, visit your state's debt collection resources, typically available through your attorney general's office, or review the FTC's debt collection consumer information page.
Can a collection agency sue for a debt?
Whether or not a collector can sue depends on who owns the debt. If the collection agency doesn't own the debt outright and is only paid a fee by a company to recover the money, then the agency can't sue. It's up to the creditor to decide if they want to take the debtor to court.
In some cases, a debt collection agency actually purchases the debt from the creditor. In these cases, the agency takes on the debt as their own and can then sue. Most of the time, however, the effort and expense involved in a lawsuit is too costly. Unless the debtor owes a great deal of money, a lawsuit is unlikely.
When you are comparing collection agencies, it's important to choose one who will follow the collection laws and rules and respect debtors' rights. Ensure you work with only professional, law-abiding collectors: submit a free request for collection agency quotes and get matched to multiple providers at once.
Ready to Compare Collection Agencies Price Quotes?