EHR Implementation: Tips on Avoiding Common Blunders
Between the potential for increasing efficiency with medical records software and the government incentives offered for EHR implementation, it's hard to see negatives in taking your family practice down the digital route. Still, mistakes are so common in the implementation of electronic health records that you need to make sure you don't get tripped up by typical blunders. Here are tips on avoiding five common errors in electronic health record implementation.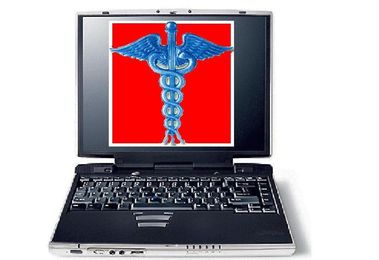 Choose software your staff can actually use: Reading reviews of medications and other trends in the industry can sometimes separate physicians from the nuts and bolts of their practice. Defer to your staff when choosing EHR software. When you purchase a program your staff can use effectively, you're taking your practice one step closer to full-scale implementation. Avoid the mistake of complicating things without reason.
Don't allow support staff to blow off software training sessions: Even the most experienced clerical workers have trouble absorbing new software immediately. Ensure that every employee using the software (including all physicians) make it to the software training. While it will take time for everyone to acclimate to the new software, these sessions are the perfect opportunity to work out any early kinks.
Don't expect government money to come through so quickly: Nothing happens quickly when you are dealing with a bureaucracy as vast as the U.S. Government's. Don't bank on incentive checks arriving in the mail anytime soon. Instead, add that cost to your long-term budget and make sure you can cover EHR implementation on your own dime in the meantime.
Keep a close eye on privacy policies: Because counties and states may have differing policies on privacy in medical records, you have to instruct staff to focus on getting it right every time. Software may arrive at your practice with a single policy for every patient. Keep in mind that you might need to make changes if your patients span several different municipalities.
Set the wheels in motion as quickly as possible: When you delay EHR implementation, you're putting off essential work for no reason. Pick a time when you know you are typically slower at your practice and schedule total implementation. Delays and partial launches only add to confusion and create more problems than they solve. Choose a time to act and commit fully.
Your practice is going to face challenges when implementing medical record software. If you plan wisely and anticipate the most common blunders, you're bound to have the smoothest transition possible.
Ready to Compare Electronic Medical Records Price Quotes?