Cloud Based EHR
As more small practices move their files to digital storage, the thought of cloud-based storage and retrieval can be worrisome. Most small health care offices are operating on a much leaner budget than large, multi-provider offices. Cloud-based EHR software may seem expensive, sometimes out of feasible financial reach for small practices.
Mobility
One of greatest benefits to an EMR platform is that it enables you to treat patients on the go and from any location. SaaS solutions provide constant connectivity via the web, enabling you to access patient data from any web-enabled device, including tablets, smartphones, or a laptop computer. This makes them extremely effective for pediatricians and other specialties that are routinely called upon for medical assistance and consultation after hours.
Security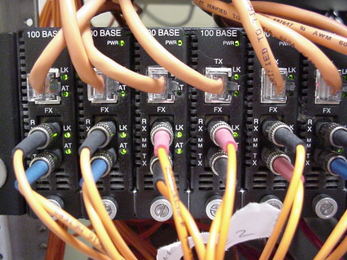 The cloud-based EHR programs offer a more secure solution to doctors and other staff to access the records while away from their office. Cloud providers implement strong security protocols, which are often even more secure than any found in client-side server applications. Such solutions are superior to paper records that can be lost or damaged in transfers.
While a client-side in-house server can fail, losing most or all of the data encoded, cloud-based programs have multiple servers hosting the data, which means that one server failure will not jeopardize a practice. But storing information in "the cloud" also comes with some very real security concerns when it comes to patient data.
When evaluating cloud-based EMR platforms, pay particular attention to:
How the seller and the product handle data security - in particular, find out how the platform interacts with mobile devices and whether you'll need to provide extra security to safeguard the data on your device.
Who is liable if the data is compromised - a serious concern as it will trigger HIPAA violations.
The data backup plan and the frequency with which those backups occur - HIPAA requires backups that are "appropriate for [your] environment," beyond that it's up to the provider. Ask yourself: how many days of patient data would you be willing to lose in the event of a disaster?
But for the best security, accessibility, and cost effective measures in electronic health records, cloud-based programs beat in-house systems as a whole.
Affordability
But high cost is a common misconception. Moving records to a cloud-based system doesn't need to be cost prohibitive. There are multiple EHR software programs available to fit all kinds of budgets, including brand new and single-doctor or single-nurse practitioner offices.
Cost hinges on the features available through the software, though there are several open source EHR programs that are free. New or very small medical providers can test-drive cloud-based solutions with these programs before deciding on a paid solution.
Cloud-based EHR programs are also more cost effective than on-site server systems because there is no in-house installation of servers required. There are several reasons for this. Set-up fees alone can cost tens of thousands of dollars for client server installation. After installation, there are licensing fees, cost of maintenance, and IT department costs. Cloud servers eliminate all of the technical costs associated with client-side servers (in-house servers). Utility costs for running the new equipment add even more to the long term cost of in-house servers.
Cloud-based servers require no equipment installation or licenses, and clients will pay a monthly fee to use the cloud server program, also known as software as a service (SaaS), that are around $200 to $700 per month for popular services. Though this type of package is far more cost effective than an in-house EMR, which can run between $70,000 to $100,000 by some estimates, an SaaS can still have a total price tag in the neighborhood of $26,000.
As a practice grows, cloud computing allows it to expand without the added costs of enlarging IT systems in the office. Adding information, such as users, patients, or new offices, to the cloud software is a matter of adding entries with a possible increase in the monthly fee. Growing an in-house IT system can cost upward of $40,000 for install and expansion.
Ready to Compare Electronic Medical Records - INACTIVE Price Quotes?