E-Prescribing: A Look at the Benefits and Drawbacks of the System
If there is one thing that is always unanimous in debates about health care, it is the need to increase safety measures for patients. Horror stories about prescriptions are real: thousands of deaths occur every year because of confusion in the prescription process. E-prescribing is in many ways the answer to this frightening issue surrounding modern health care. Implementing e-prescription software in a family practice can help you increase efficiency, cut costs and potentially save lives.
The Basics of Electronic Prescribing
The old jokes about doctor's handwriting are no laughing matter. Mistakes often occur because pharmacists cannot read the writing on the paper patients are carrying. By shifting this process to computers, the guesswork is removed. Doctors can store a patient's medical history on the same program as prescription drug information. Immediately, the program will point out dangers of contraindication, suggest generic drug replacements and forward the information to pharmacies when complete. Pen never meets paper during the process.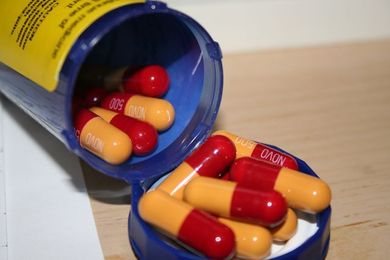 The Benefits of E-Prescribing
There are numerous benefits when shifting prescriptions to a totally electronic format. The most promising for family practices are
Patient safety is increased dramatically. There are fewer mistakes when e-prescribing is used, making your patients safer by a huge margin. The chances of a patient getting medication not intended for him or her are slim.
Pharmacists and physicians spend less time interacting. Nearly a third of all handwritten prescriptions require a phone call between doctor and pharmacist to confirm the medication is the same one the doctor prescribed. With electronic transmission, prescriptions are easily understood. Pharmacists can spend more time explaining proper use of the medication with the time saved, while doctors needn't field calls. You can focus on the next patient.
Pickups become one-stop shopping. Instead of going to the pharmacist to drop off the prescription and going back to pick it up, patients only have to stop by once. Your patients will appreciate the time saved and associate your practice with this efficiency.
Refills are automatic and clear. With automatic refills handled by the software, you prescribe once and let the system handle the rest.
The Drawbacks
As with any digital upgrade, there are adjustments to make. Drawbacks include
Cost: Purchasing and implementing software will require an investment.
Training Time: Your staff will need to get used to the new software, forcing your practice to encounter delays early on in the process.
False sense of security: Mistakes still get made when your prescribe medication electronically. Make sure your staff does not assume the program will handle all the work.
Switching over to e-prescriptions requires some adjustments, but the benefits far outweigh the drawbacks. The safety of your patients, the most important factor of all, increases exponentially when using this system.
Ready to Compare Electronic Medical Records Price Quotes?