A Review of EHR Standards
In January 2009, the Health Information Technology for Economic and Clinical Health Act (HITECH) was passed. This $30 billion initiative was designed to transform health care delivery through widespread adoption of EHR technology.
While EHR had been around in one form or another since the 1960s, the technology was often homegrown and custom made for individual hospitals and physicians rather than for information sharing across organizations. HITECH hopes to change this by rewarding the implementation of EHR standards through Medicare and Medicaid EHR incentives programs, but only for a limited time.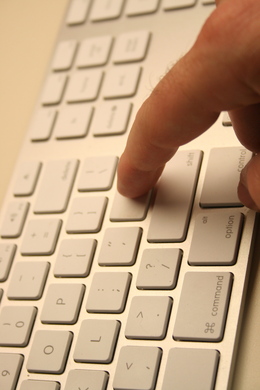 The period in which you integrate the EMR system into your practice will determine how much of the incentive you'll qualify for:
Early adopters - If all three stages for meaningful use (detailed below) are met and you began upgrading to electronic records in 2011 or 2012, it is possible to earn the full incentive amount of $44,000, often offsetting a large portion of the implementation costs.
Late adopters - If you adopted an EMR system in 2013 or 2014, you can still earn up to $39,000 or $24,000 by meeting the requirements within those respective years.
After 2015 - It's too late to earn EHR Medicare incentives.
Meaningful Use
The substance of these new provisions lies in the concept of meaningful use. Meaningful use actually represents a set of standards that eligible professionals, hospitals, and critical access hospitals (CAHs) must abide by to receive their incentives. By applying these EHR standards, the Centers for Medicare and Medicaid Services (CMS) are prodding you to make changes that are expected to generate improvements in care, efficiency, and public health.
To participate in this program, you'll be expected to comply with these standards in three stages.
Stage One
In stage one, you'll be obligated to meet certain requirements for 90 days of your first year of participation and for the entirety of your second year of participation. Eligible professionals must meet 15 required core objectives and 5 out of 10 menu set objectives. Eligible hospitals and critical access hospitals must meet 14 required core objectives and 5 out of 10 menu set objectives.
Stage one is designed to focus on capturing and presenting data for future use, sharing and decision making support. The requirements include things such as computerized provider order entry, e-Prescribing, implementing a clinical decision support rule, maintaining an active medication list, recording and charting changes in vital signs, generating lists of patients by specific conditions, and submitting electronic data to immunization registries/systems. At least one public health objective must be selected from the menu set objectives.
Stage Two
After meeting stage one requirements, you'll be required to meet stage two requirements for a full two years. These requirements go one step further than stage one by focusing on EHR-to-EHR communications between organizations. So now, not only will you be required to collect common content, you'll also be required to use specific vocabularies that allow you to share information with other providers. Information would be communicated through a federally-specified secure email standard, labeled the Direct Project protocol.
Reporting and moving forward
After satisfying the requirements for stages one and two, qualifying professionals must report on six total clinical quality measures, taken from the three required core measures or 3 alternate core measures. To qualify for the same regulation, hospitals and CAHs are required to report on all 15 of their clinical quality measures.
Down the road, meaningful use requirements will eventually move the health care industry toward the creation of a patient-focused common record, with data collected across different organizations. Some predict that EHR standards will also come to include things like allowing communication with customer-held devices like blood sugar monitors.
After reviewing the elaborate meaningful-use objectives, you might feel a little overwhelmed at the idea of selecting an EHR vendor. To make providers more confident in their investments, HITECH has also created a federal certification for EHR products.
Ready to Compare Electronic Medical Records Price Quotes?