Choosing an Electronic Patient Medical Chart Solution
Which electronic chart is right for your medical practice? Going paperless has a number of distinct advantages over the traditional paper version. For one thing, it is an efficient way to store doctors' notes, as well as results from X-rays and other tests. It may even help you save some money. Finding a specific piece of information becomes easier and faster with electronic charts. To determine which type of chart is right for your practice, you'll want to consider your options carefully.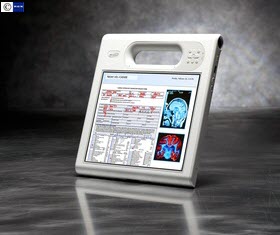 Here are some examples:
PatientClick Electronic Health Solution
PatientClick offers Web-based electronic health records that are compatible with Mac, PC, smartphone, and iPad platforms. Other features include:
Automatic Transfer of Lab Results
Customized Reports
ePrescriptions
Education Referral Portal
The Patient Portal allows patients to ask their doctor questions and get information about their health concerns online. It can also be used to schedule appointments, see health records and request prescription refills.
eClinicalWorks
The eClinicalWorks Electronic Patient Medical Chart is a customizable solution that allows physicians to access data such as lab reports and test results from their offices, exam rooms, or home. Electronic prescribing is available with this system, and it also allows users to send and receive information easily to colleagues, whether they're in the same building or out of state. This option works with the requirements of over 40 medical practice specialties. The database links the patient's records to his or her insurance, claims and billing data to streamline the accounting part of the medical practice.
Acrendo Medical Software
Acrendo Medical Software offers electronic medical records that are further classified by specialty, including allergy/immunology, family practice, internal medicine, neurology, pediatric, surgery, pain management, and more.
Acrendo's customized templates give you the advantage of being able to complete charts more quickly. This system also offers automatic clinical reminders, which will result in better patient care. Another advantage to choosing this system is an integrated single-entry billing system.
The Acrendo system is dictation ready, which means you can simply dictate your clinical notes into the system and they will be automatically transcribed. This is another time-saving feature and will help keep patient records up to date if your patient is being seen by more than one member of your team.

Before you can make a choice about bringing an electronic chart into your office, you need to consider what your goals are. Accessible patient records and the ability to track lab reports and prescriptions are standard features with most systems. If, however, you also want to streamline your billing, you will want to look for a company that can provide you with easier coding as part of your medical records service. Shopping around and considering several options before making your choice is the best way to find the right system for your needs.
Ready to Compare Electronic Medical Records - INACTIVE Price Quotes?