Implementing an EMR System
To get the most out of your new electronic medical records (EMR) software, it is important to have an implementation plan to make sure the process goes smoothly. Switching over to any new system will require changes in the day-to-day functioning of the clinic, which can affect staffing, budget, and other areas, but a systematic approach can minimize the negative impact.
Use the following process to institute a successful EMR program, step by step.
Step #1: Form a team
Putting a project manager in charge of a team can help ensure that the implementation process goes smoothly. In order to maximize efficiency and cover all aspects of the project, the team should ideally include at least one IT specialist and one physician from your clinic. It is even better if you can find multiple technical and medical members to take part.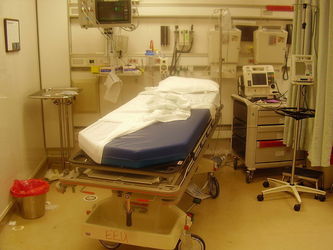 Step #2: Make a plan
Early on, your project manager (and anyone else who can) should discuss the plan with a professional EMR consultant. This person can advise your team on scheduling and rolling out the various aspects involved in fully switching over to the new system. At this point, you must be clear on what exactly you hope the change will accomplish. This goal should have been set before choosing a provider, so that you know you have picked the best match.
Step #3: Train your team
Your service provider should be able to give your team the appropriate training and tools they will need. Once they are familiar with the new system, they should be capable of passing on their knowledge to the rest of the staff.
Step #4: Analyze current work flow
Before switching over to the new software, the implementation team needs to do some work flow analysis to understand the details of how each task is currently completed. The team should note room for improvement and consider how daily work flow will change with the new system.
Step #5: Modify the space
Most businesses cannot afford to physically change the space in which they operate, so the system will be adapted to fit what is already there. However, some larger clinics may have access to funds for this kind of renovation, in which case an analysis of how space could be better used should lead to an actual remodeling of the facility. The goal here is efficient access to any relevant hardware while maintaining absolute security.
Step #6: Install hardware and software
Templates, security, and data management will all come up in this phase. It is the job of the provider to answer any questions that relate to software configuration. Hardware will be set up according to the analysis of space completed in the previous step. Be sure to create a backup system in case of technical failure, and be prepared to have someone input old data into the system.
This process will enable a smooth transition to a new EMR system throughout your clinic. Although each practice's needs are different, these steps should serve as a guide to implementing the switchover.
Ready to Compare Electronic Medical Records Price Quotes?