Online Health Records: Easy Access for Doctor and Patient
You've heard about the online health records incentives offered by the Centers for Medicare and Medicaid Services (CMS) and various insurers. You've also heard about the benefits of storing patient information electronically. EMRs are expected to streamline and improve patient care, minimize error, and generate substantial public health benefits.
These days, convenience is king. We've all grown accustomed to doing things like making purchases or paying bills online. When we need to communicate with others, either personally or professionally, we send email instead of letters.
Recognizing this ubiquitous trend, many vendors offer patient portals with their systems. These portals give patients the convenience of accessing their health records, scheduling appointments, checking prescriptions, and making medical requests online. Your patients will love being able to review their health records online, along with performing a variety of tasks anytime and anywhere.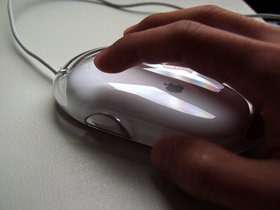 A word of caution
When choosing a vendor, remember to ask about security. Remote (online) access to records entails risks, including the possibility of alteration, destruction, or misuse of your patients' protected and confidential information. So be sure to ask your vendor about how they protect clinical information and about any history of security breaches.
In addition, it is unsurprising that more patients are expecting to see their lab and diagnostic test results sooner, and without a return visit to the doctor's office. But are online lab results a positive development for doctors and patients?
A recent study published in the Journal of the American College of Radiology found that over eighty percent of patients surveyed said their preference was to have the results of their lab tests available to them online within three days, at least, of their tests rather than wait for their physician to help them interpret the data.
In more and more cases, patients are getting their wish, as their test results and other medical information are now available for them online either through patient portals or directly from the lab where their tests were performed. Quite often, they will have a chance to see their results before their doctor has an opportunity to review them.
If the patient is unclear about what the data means, they might misinterpret the results, causing them stress and possibly leading to frequent panicked phone calls to medical offices. Without some guidance, they are also likely to seek answers on the Internet, where accurate medical information can be somewhat hit-or-miss.
It is, however, possible to reduce the likelihood of any of those things occurring by simply changing the flow of information given to the patient. Instead of explaining the numbers after the test results are returned, physicians can explain to the patient what results they are looking for, what is in the normal range, and what numbers above and below that could mean when the test is first ordered. Additionally, offering patients some printed or digital information before the results arrive would ensure that they have access to reliable information on treatments and options online without falling prey to medical charlatans.
A good online patient portal will have far more than lists of numbers available to the patient, as well. Links to trustworthy information written in non-technical jargon can go a long way to alleviating patient anxiety and allowing them to feel some control over their medical choices.
Patients in the digital age are far more engaged and informed than those of previous generations, and that is a positive change. A more informed patient is more likely to be proactive about his or her treatment and diagnosis, which should lead to more positive outcomes. That is a benefit to both patient and doctor, and something that should be welcomed and encouraged.
Ready to Compare Electronic Medical Records - INACTIVE Price Quotes?